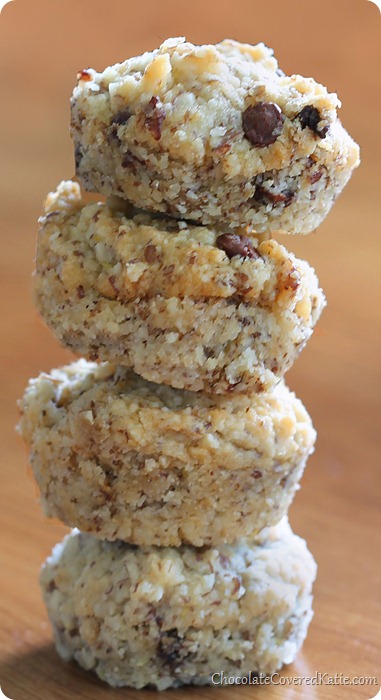 These chocolate chip mini muffins are so soft and chewy it's almost like eating chocolate chip cookies in the form of a muffin.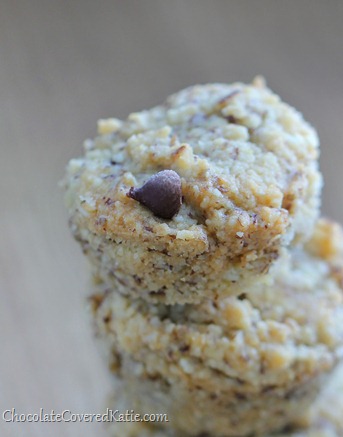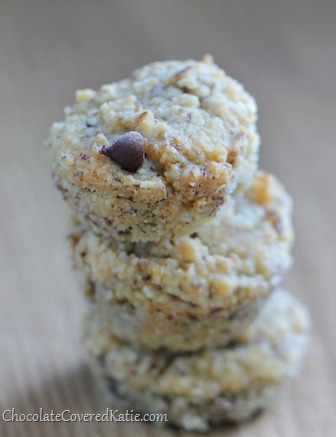 Chocolate chip cookies > muffins.
Actually if we're being honest, chocolate chip cookies > pretty much everything else.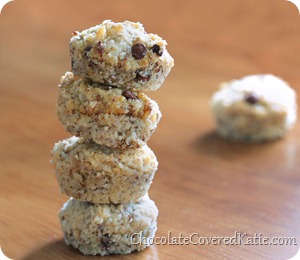 Hope you enjoyed your math lesson for the day.
Flourless Chocolate Chip Mini Muffins
1 cup almond meal (100g)
2 tbsp ground flaxmeal
scant 1/4 tsp salt
1/4 tsp baking soda
2-3 tbsp mini chocolate chips
1/4 cup water
2 tbsp pure maple syrup
2 tbsp virgin coconut oil
2 tsp white or apple cider vinegar
Chocolate Chip Mini Muffins: Preheat oven to 280F and grease a mini muffin tin, then set aside. In a mixing bowl, combine all dry ingredients. In a separate bowl, whisk together all liquid ingredients. Pour wet into dry and stir to form a dough, then scoop into 8 or 9 mini muffin cups. Place in the oven and immediately increase temperature to 325F. Bake 22 minutes, then remove from the oven and let cool at least 15 minutes before removing from the muffin cups.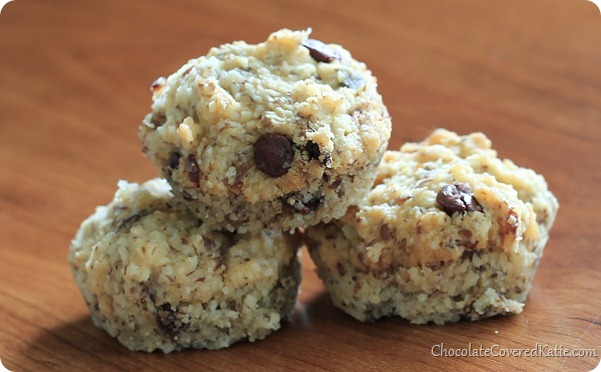 Link of the Day:
Happy National Peanut Butter Month!