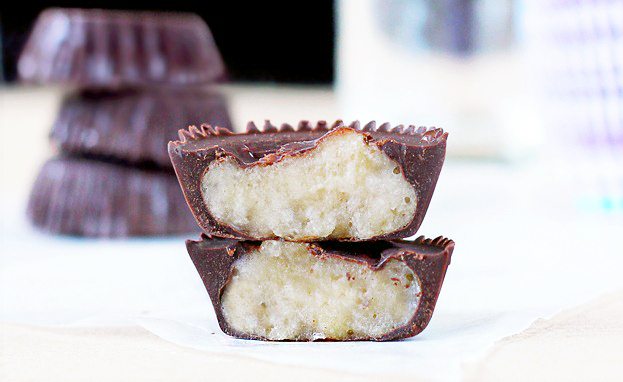 This is one of those recipes…
One of those recipes that's impossible to stop eating until every last chocolate bite has disappeared. Rich dark chocolate, complemented by creamy banana filling…
I made two batches (for five of us who were watching the Olympics last night). One batch was just banana and a second batch was peanut butter banana, where I blended a big spoonful of crunchy peanut butter into the filling.
There were no leftovers.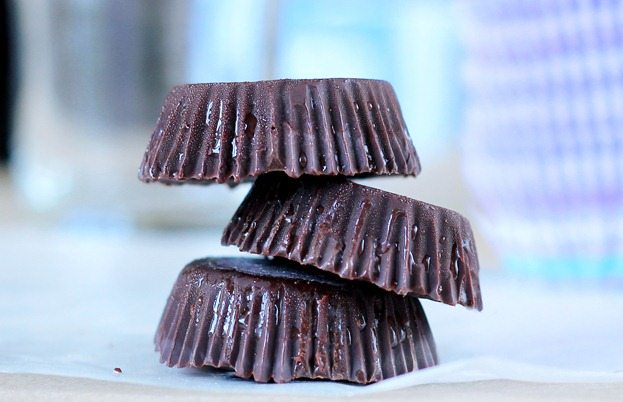 Monkey See Monkey… Eat
The summer after I finished third grade, my family took a trip to Vermont and stopped at the Ben & Jerry's factory to see how ice cream is made. (I think that same summer, we visited a brewery and got to see how beer is made. It was a very educational summer for me!)
After touring the factory came the best part: sampling ice cream. We tried chocolate, we tried Cherry Garcia, and finally we tried their #1 seller, Chunky Monkey. I decided this flavor was my favorite, mostly because I thought the name was funny. The tour guide then informed us that this particular product had a different name in Japan; it was simply called Banana Nut. Apparently, if you try to translate the name to Japanese, you get "Chunks of Monkey."
Ever since that trip, whenever I see anything chocolate-and-banana flavored, my mind automatically thinks of chunks of monkey.
So… who's hungry now?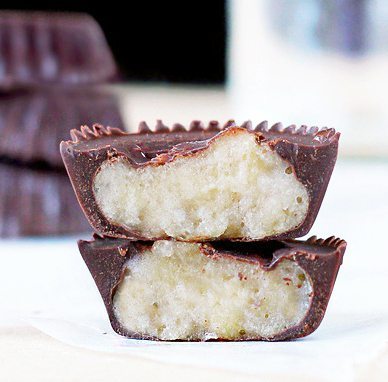 Chocolate Monkey Bites
1/4 cup plus 1 tbsp cocoa powder
1/4 cup virgin coconut oil, melted
20-30 nunaturals vanilla stevia drops (or 3-4 tbsp liquid sweetener, such as agave)
1/2 a banana (see "nutrition info" link below for all substitution notes in this recipe)
tiny pinch salt
optional: 1-2 tbsp peanut butter (or pb2, or another nut butter)
Combine first three ingredients in a bowl and stir until it makes a chocolate sauce. Pour a little of the sauce (saving the rest for later) into the bottoms of cupcake liners, mini cupcake liners, or candy molds. Then freeze 8-10 minutes. Meanwhile, blend (or mash and stir with a fork) the banana, salt, and optional ingredients. Take liners out of the freezer and top each with banana mixture. Now evenly distribute the rest of the chocolate and re-freeze until solid. This recipe makes 9-10 mini cups (as shown in the photos).
View Monkey Bites Nutrition Facts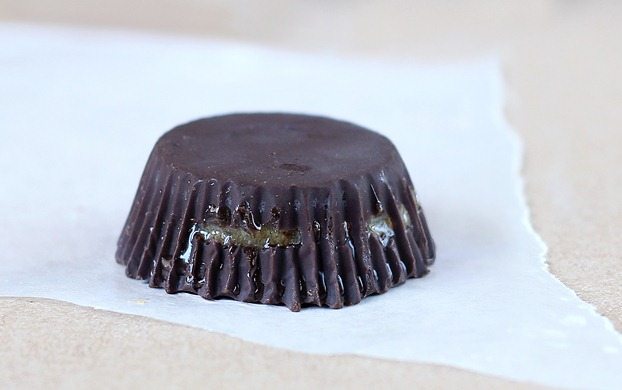 Link of the Day: