Here are THREE good reasons you should try this homemade and healthy ketchup recipe: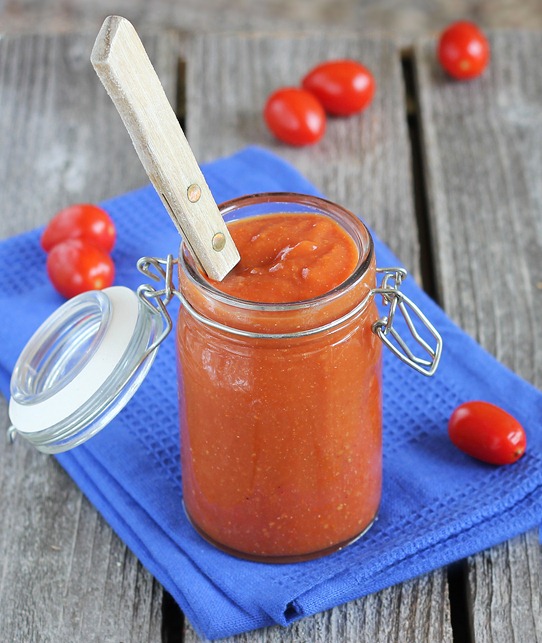 No high-fructose corn syrup, and you get to control how much–if any–sugar goes in.
Homemade really does taste so much better than bottled ketchup.
With just 4 basic ingredients, this healthy ketchup couldn't be easier to make!
Once you try homemade ketchup, you'll never want to buy store-bought ketchup again.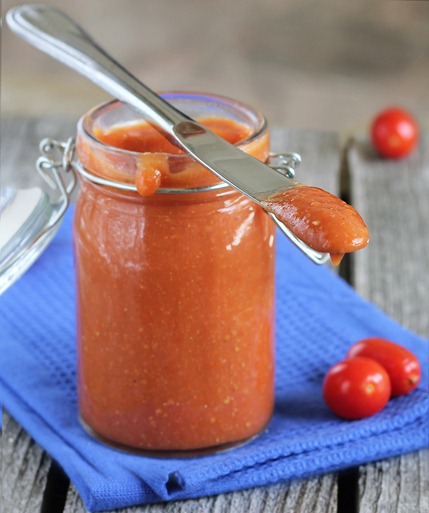 When I was little, my mom joked that we should've bought stock in Heinz for how much ketchup I ate.
Looking back, I think the issue was that I really never liked the taste of meat.
So I'd put a ton of ketchup on my burgers and then they wouldn't taste like meat… they'd taste like ketchup!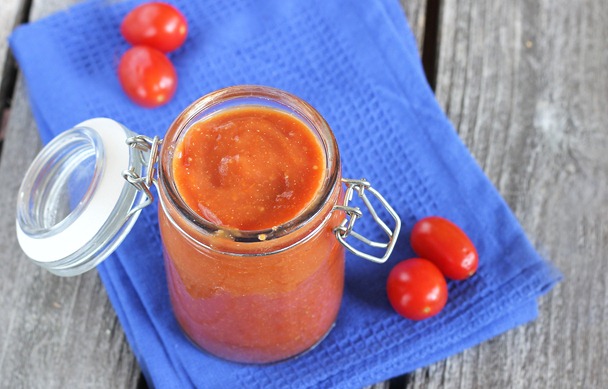 Healthy Ketchup
Loosely inspired by a recipe in Better Homes and Gardens
3 cups cherry or grape tomatoes (450g)
1/4 cup sliced onion (35g)
scant 1 tbsp apple cider vinegar (or white vinegar) (12g)
1/4 tsp salt
sweetener of choice, to taste (or omit for unsweetened ketchup)
1/8 tsp powdered ginger (omit if desired)
optional pinch garlic powder or minced garlic
Healthy Ketchup Recipe: Preheat oven to 400 F. Roast first two ingredients 40-45 minutes, or until the tomatoes are shriveled and most of their liquid is absorbed. Then blend with all other ingredients. Let cool before putting in the fridge, and for thickest results leave uncovered a few hours even after putting in the fridge. (Recipe yields 345g, or about 1.5 cups.)
View Healthy Ketchup Nutrition Facts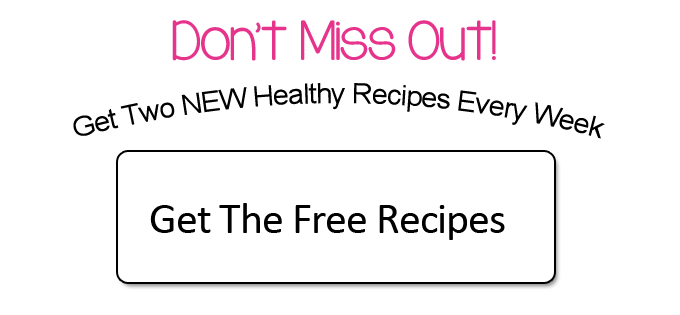 Links Of The Day: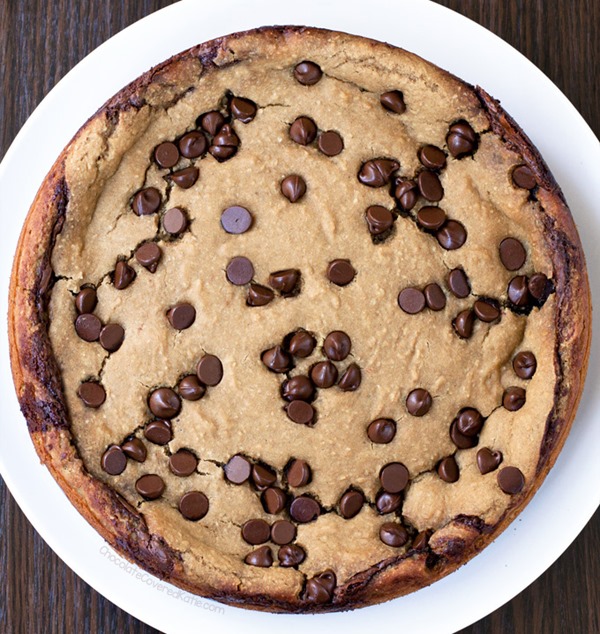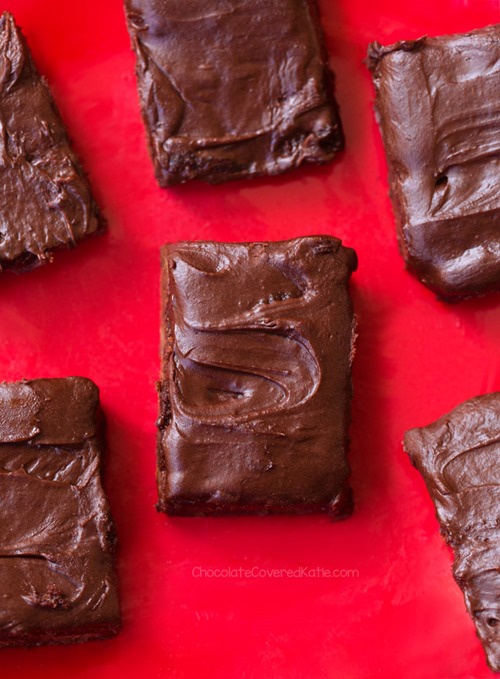 The secretly-good-for-you chocolate brownies that are high in protein, gluten-free, oil-free, vegan, and can be completely free of added sugar!