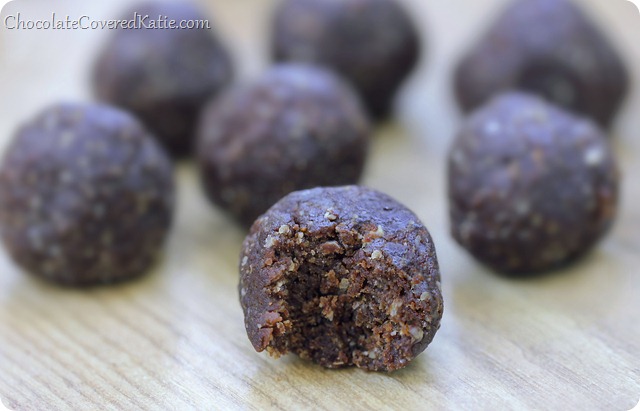 If you told me 10 years ago that someday I'd love to babysit, I most likely would've rolled my eyes and thought you were crazy.
But spend enough time with kids and you really do begin to notice their childhood sense of innocence and wonder about the world wearing off on you.
I spent Thursday night taking care of a friend's incredibly precocious and adorable girls, rediscovering Barbie dolls, princesses, couch cushion forts, and the Disney channel… And trying to explain dial-up internet and a VCR to someone with her own tumblr page who's had a cell phone since birth.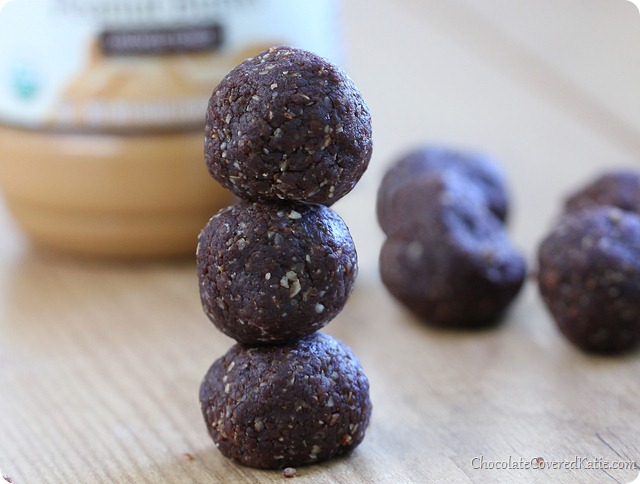 Another amazing thing about children is that they just never seem to run out of energy.
Even after the Barbies went to Prom and the princess married the dragon (don't ask :-?), my babysitting charges weren't the slightest bit tired. So we headed to the kitchen, because what child—or adult, for that matter—doesn't love throwing random ingredients into a food processor and seeing what turns out?
Today's recipe is for our favorite of Thursday night's kitchen experiments: chocolate peanut butter brownie bites.
We ate our snacks under the couch cushion fort.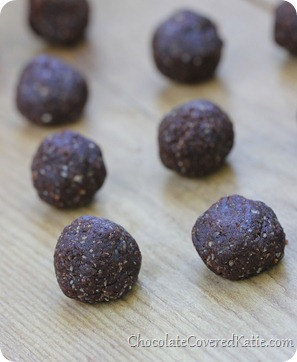 (Hopefully, someday, I will be a really fun mom.)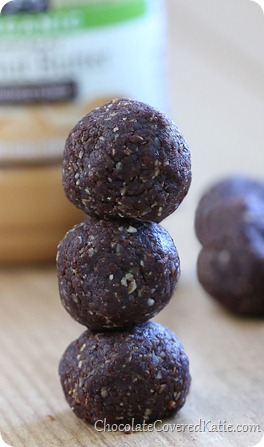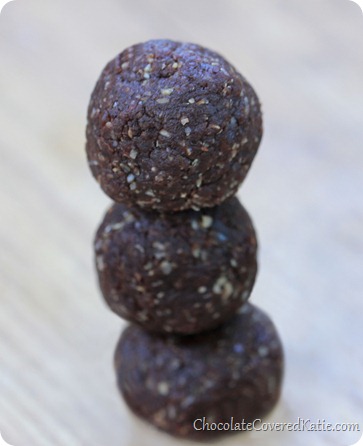 Peanut Butter Brownie Bites
Chocolate Peanut Butter Brownie Bites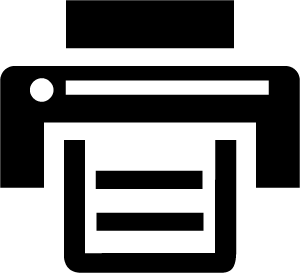 Print This Recipe
[mrp_rating_result show_count="false" show_rich_snippets="false"]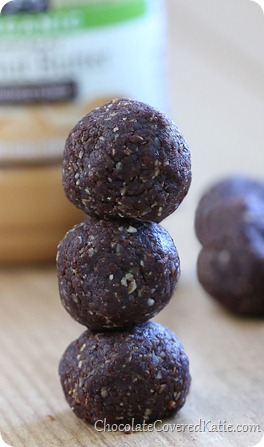 Ingredients
1/4 cup quick oats
1/4 cup peanut butter (or allergy-friendly alternative)
1 tbsp cacao or cocoa powder
1/2 tsp pure vanilla extract
jam-packed 1/4 cup dates (6 very small, or 43g)
if using unsalted peanut butter, add a pinch of salt
1 tbsp water
handful mini chocolate chips
Instructions
Combine the first 5 ingredients (and salt, if using) in a food processor (not a blender unless you must) and process until fine crumbles form. Add the water and process again. Stir in some mini chocolate chips if desired. Transfer crumbles to a small bag, and smush into a big ball. Remove from the bag and break off pieces to roll into little balls. Recipe makes 8-12 balls, depending on how big you roll them.
Link Of The Day: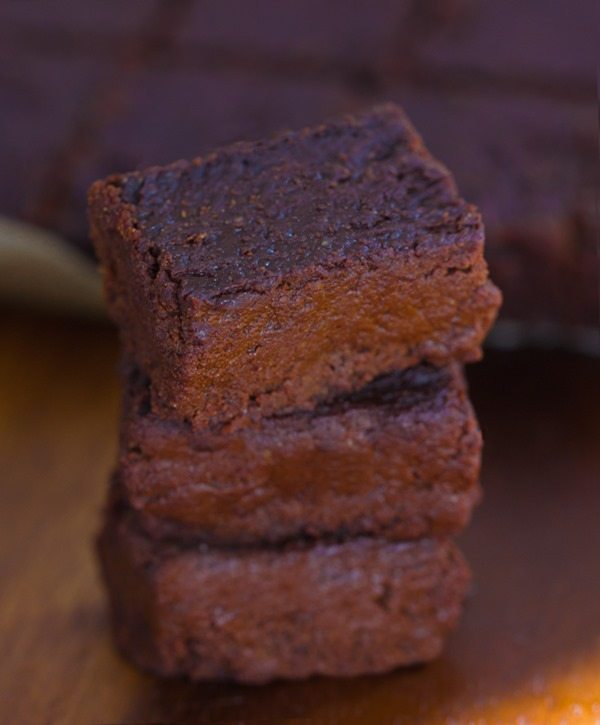 Unbelievable Melty GOOEY Brownies