Peanut Butter? Good. Chocolate? Good. Fudge? Good. As Joey would say on Friends, "What's not to like?"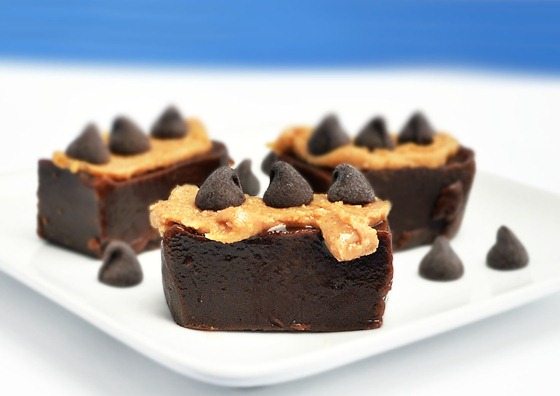 The best of both worlds.
Do you remember my No-Bake Chocolate Peanut Butter Pie?
It's one of the most-popular recipes on my blog, and for good reason: chocolate and peanut butter are meant for each other. Not that it's a monogamous relationship… peanut butter also goes out with the likes of jelly and banana, which leaves chocolate open to explore his options with mint, coconut, and strawberries. But there'll never be a marriage quite like chocolate peanut butter.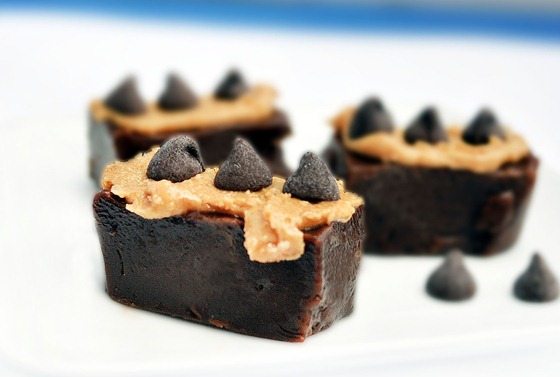 The following recipe is sugar-free and healthy, but I promise this healthy chocolate peanut butter fudge tastes just as rich and decadent as traditional fudge. In fact, it might taste even better. Without ingredients like sugar and heavy cream to weigh it down, the true goodness of the chocolate and peanut butter really shine.
Healthy Chocolate Peanut Butter Fudge
(Or chocolate peanut butter frosting!)
2 tbsp peanut butter
2 tbsp coconut butter or homemade coconut butter
2 tbsp cocoa powder (10g)
80g very-ripe banana (1/2 a medium banana)
1/16 tsp salt (more if using unsalted pb)
optional: feel free to add a little sweetener if your bananas aren't ripe enough
Combine all ingredients in a food processor or blender (I use the Magic Bullet). Scoop into a container or even a little pie pan, and put in the fridge or freezer so it will firm up. (Alternatively, you can eat it soft, like frosting!)
See banana fudge post for Chocolate Fudge Nutrition Facts.
The calories and sugar for this recipe will be the same as the one linked above. However, this recipe will have a bit more protein (around 4g per serving). (You could also try using chocolate protein powder in place of the cocoa, if you want higher-protein fudge, but I haven't done this.)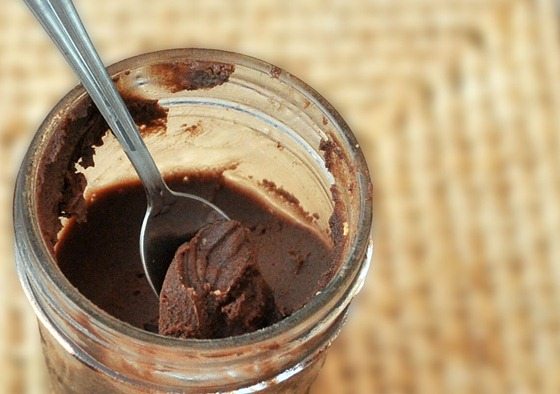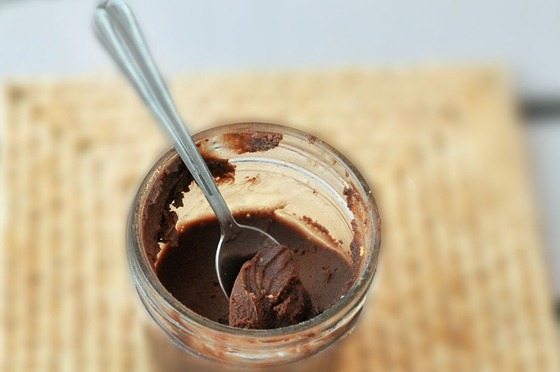 How much do you love chocolate and peanut butter?!
For Even More Recipes: 100+ Secretly Healthy Desserts With Peanut Butter