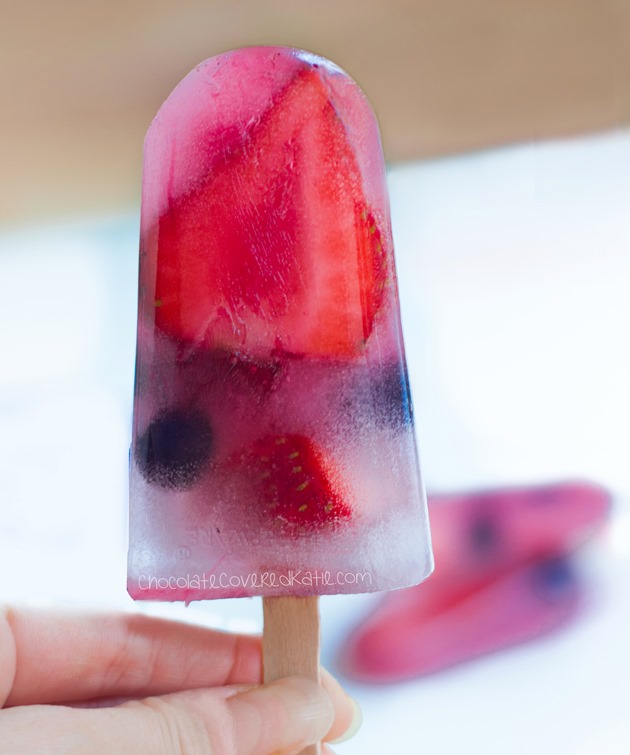 Coconut water
+
Fresh berries
=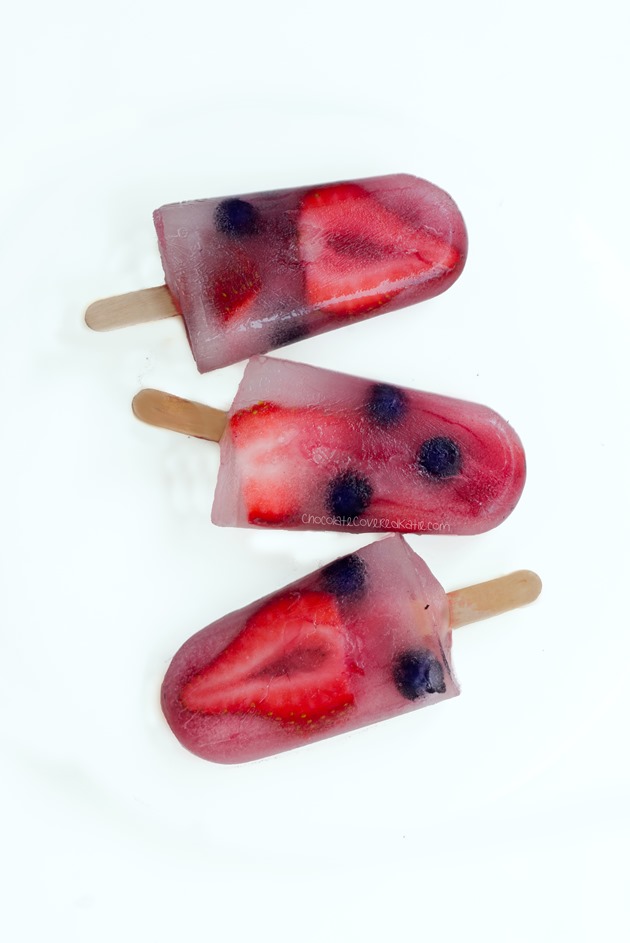 Refreshing and healthy all-fruit popsicles, super easy to make.
I can't remember a Fourth Of July barbecue growing up that didn't include those cloyingly sweet red-white-and-blue Rocket Pops, also known as Bomb Pops or Firecracker Pops. Obviously these healthy coconut water popsicles are going to taste nothing like the original Rocket Pops…
But not only are they just as festive, I happen to like them a million times better; these taste refreshing, not disgustingly sugary!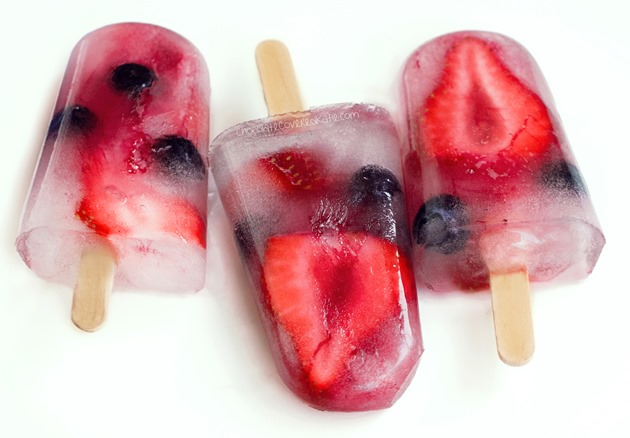 I used Harmless Harvest coconut water (not a paid endorsement; I just love the brand!) and highly recommend either that brand or fresh coconut water straight out of the coconut. If you hate coconut water and would prefer an alternate option to the coconut water popsicles, you can achieve the same red-white-and-blue result with either lemonade or simply by using regular water mixed with sugar. As a coconut lover, I am definitely partial to the coconut version.
Coconut Water Popsicles – 3 Ingredients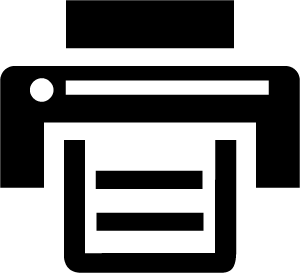 Print This Recipe
[mrp_rating_result show_count="false" show_rich_snippets="false"]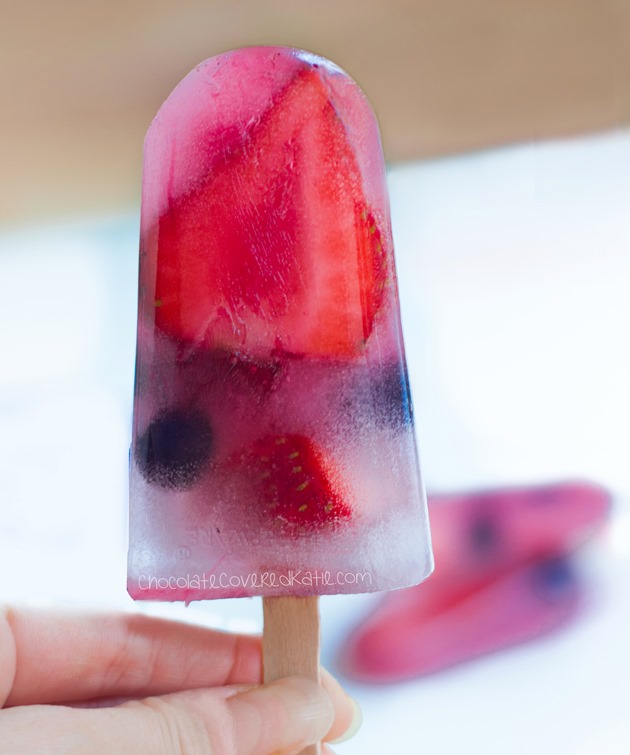 Ingredients
Fresh or frozen blueberries
Fresh strawberries, sliced
1 cup coconut water (Lemonade also works)
pinch stevia or 2 tbsp maple syrup or sugar - Some will also enjoy the refreshing subtle flavor of unsweetened pops, so amount of sweetener is up to you
Popsicle molds or small paper cups + sticks
Instructions
Place a thinly sliced strawberry at the bottom of each popsicle mold or paper cup. Add two or three blueberries on top, then place another strawberry on top of that, pressed onto one side of the popsicle mold. Stir your sweetener of choice into the coconut water. (You can also leave them unsweetened, if you wish, for a very subtle flavor.) Fill each mold or cup with the coconut water, then freeze. After about an hour (or when the water is hard but not yet ice), insert popsicle sticks or small spoons into each popsicle mold or paper cup. Continue to freeze until hardened. A trick to removing popsicles from the molds is to run each mold under warm water for about 30 seconds, then gently twist. Repeat if needed.
LINK OF THE DAY: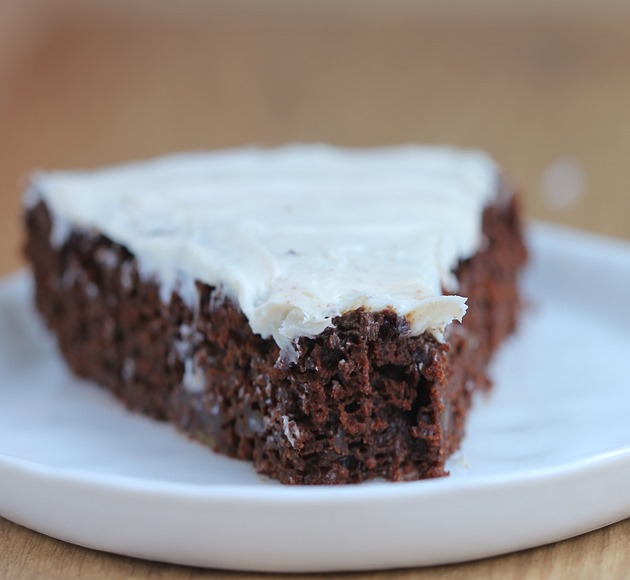 Avocado Chocolate Cake  (no oil, less than 75 calories)