Soft, classic, buttery homemade coffee cake muffins – they melt in your mouth!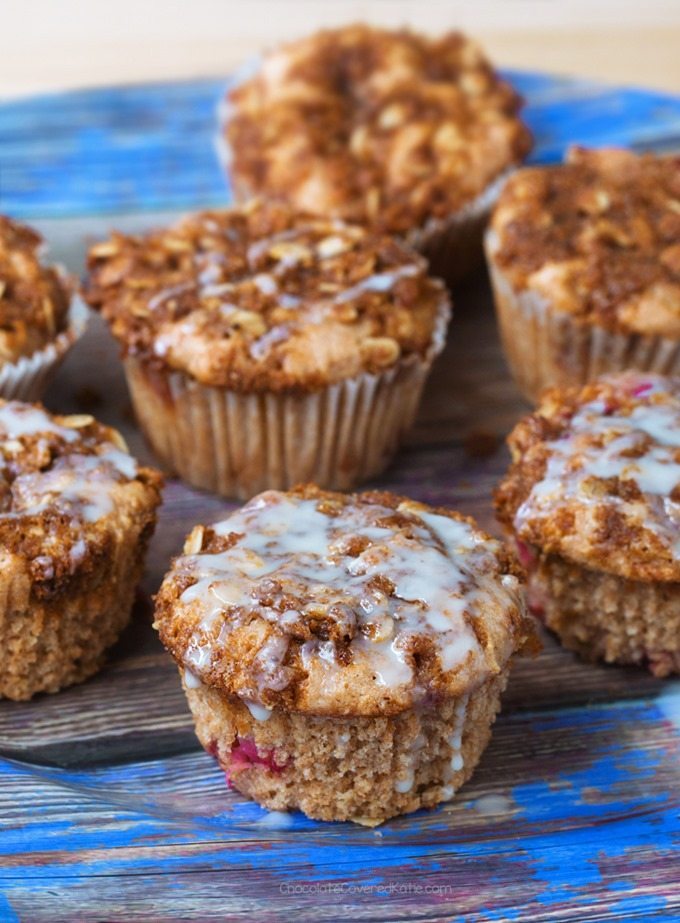 These addictively soft & delicious coffee cake muffins are loved by everyone who tries them!
Easy to make
Perfect for brunch
Great for company
Just 150 calories each – including the topping!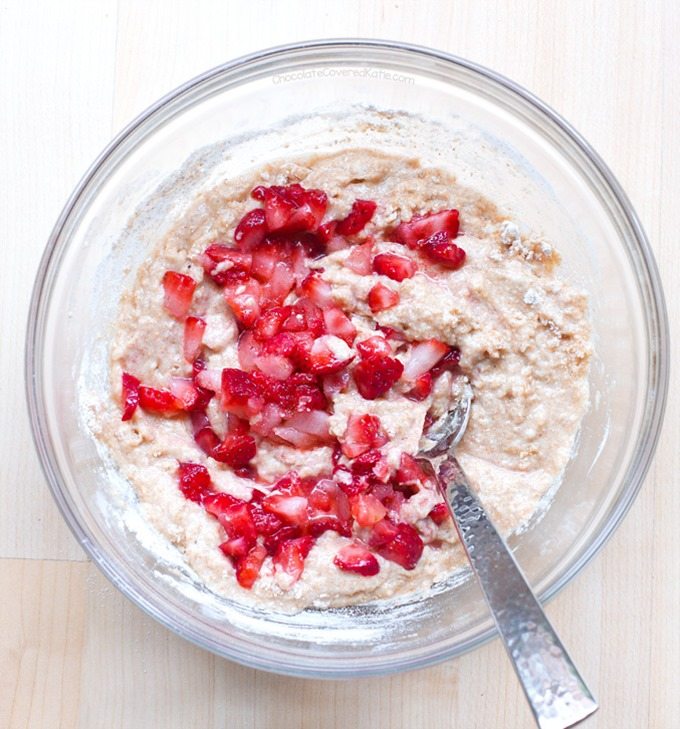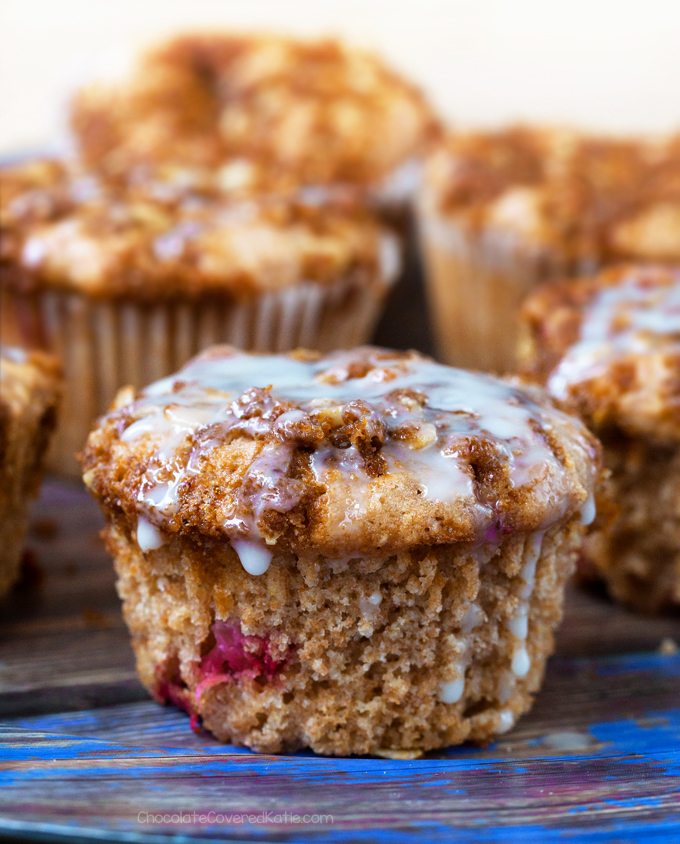 I made a batch of these muffins last week when my dad came to visit (early for Father's Day), and they were great to have on hand every morning.

Who doesn't love homemade muffins???
I decided to fill this batch with strawberries, but blueberries or raspberries would compliment the coffee cake muffins just as beautifully.
And–because many people have asked over the years on my 1 Minute Coffee Cake In A Mug recipe–coffee cake is not meant to actually have coffee as one of the ingredients. Coffee cake is simply a cake that goes well with coffee.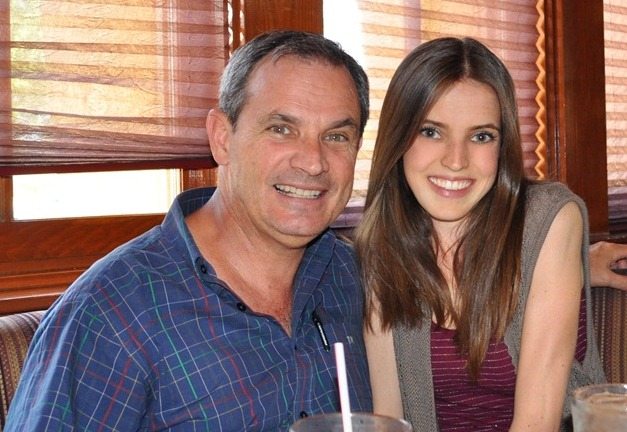 This is my dad. He used to be an unadventurous eater.
Now you would have no idea! He will gladly try anything I make–even if it contains kale or quinoa. My parents might eat even more vegetables now than I do, and one of their favorite recipes is the Sticky Sesame Cauliflower.
While my dad used to skip breakfast or often "forget" to eat breakfast or claim he didn't have time for it, nowadays he will always make sure to have something in the morning.
Even breakfast skippers cannot resist the charms of homemade coffee cake muffins 😉


Coffee Cake Muffins
Inspired by the popular 1 Minute Coffee Cake In A Mug
Coffee Cake Muffins – Perfect For Breakfast!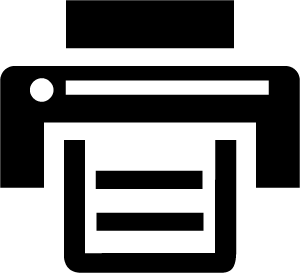 Print This Recipe
[mrp_rating_result show_count="false" show_rich_snippets="false"]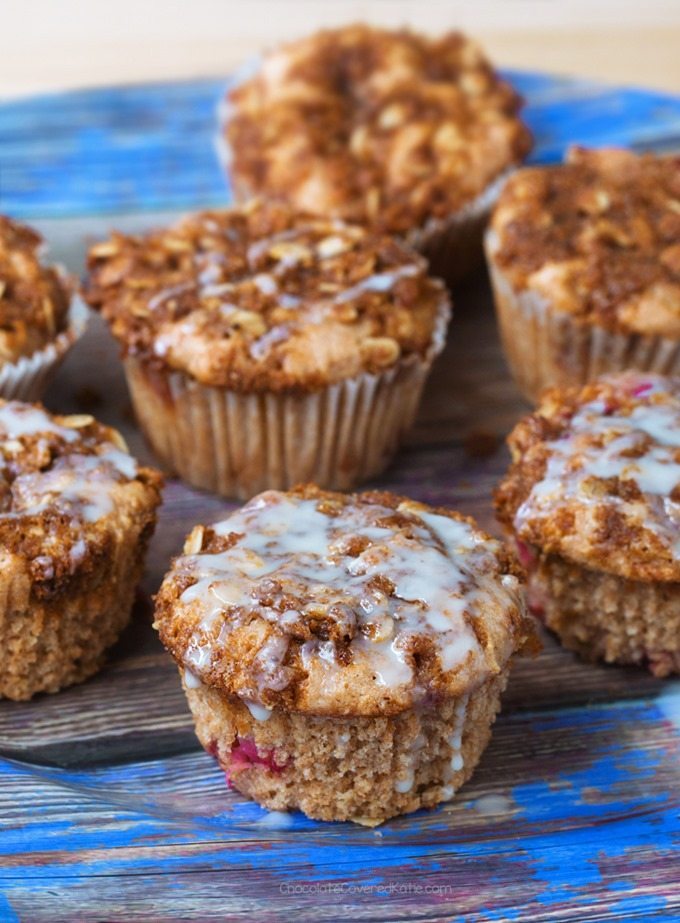 Ingredients
1/2 cup milk of choice
2 tsp vinegar
1 tsp pure vanilla extract
1 1/2 tbsp oil or butter spread (or applesauce for fat-free)
1 cup spelt, white, or oat flour
1/4 cup unrefined sugar (or xylitol for sugar-free)
2 tsp baking powder
1/4 tsp + 1/16 tsp salt
1/2 cup diced strawberries, or berries of choice
For the streusel, stir together 2 tbsp flour (I used oat), 3 tbsp coconut or brown sugar, 1 1/2 tbsp oats, and 2 tbsp oil or butter spread (or applesauce for fat-free).
Instructions
Preheat oven to 350 F. Line a muffin tin with liners. Make the streusel, and set aside. In a large bowl, whisk first 4 ingredients. Let sit at least 10 minutes. Then stir in the next 4 ingredients, just until evenly mixed. Gently stir in the berries. Portion batter into the muffin tins, then divide the streusel among the tops. Bake on the center rack, 20 minutes or until muffins have risen and are light and fluffy. Allow to 10 minutes before removing from the tins, or let sit at least 1 hour if you wish to peel off the liners without sticking. Optionally, ice muffins with melted coconut butter or Healthy Glaze Icing.
Link Of The Day: