I can't explain it.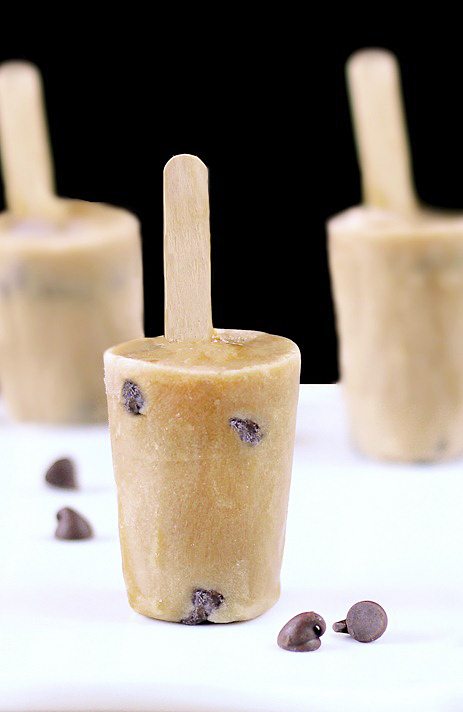 These are popsicles that taste like cookie dough.
Obviously the texture is different. But the taste?
Spot on cookie dough!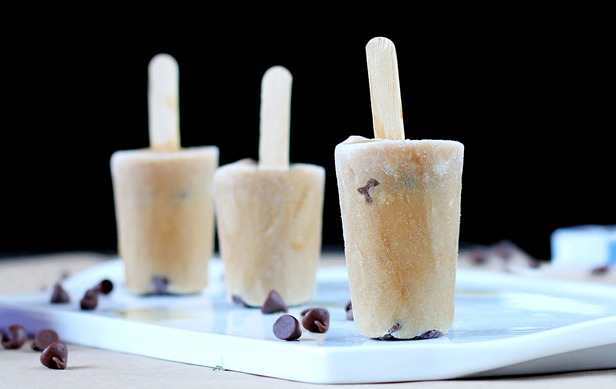 Cookie Dough Popsicles
(gluten-free)
Adapted from Mint Chocolate Fudge Pops.
2/3 cup milk or yogurt of choice (160g)
1/2 tsp pure vanilla extract
1/16 tsp salt
2 tbsp coconut sugar or brown sugar (You could use stevia, but it won't have as much of a cookie dough flavor) (16g)
pinch stevia OR 1 1/2 tbsp additional sugar
1 tbsp mini chocolate chips (15g)
Combine all ingredients and stir well. Pour into paper cups or popsicles molds, and freeze. (If you want the chocolate chips to not all sink to the bottom, pour only 1/2 the mixture into each pop mold and freeze, then add the rest and freeze again.)
View Cookie Dough Pops Nutrition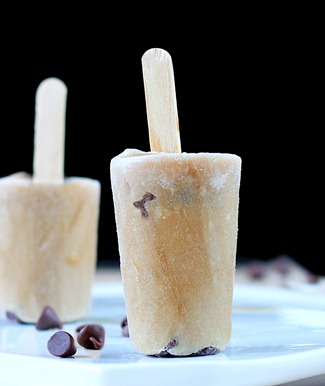 Is there any recipe you can think of that needs a cookie dough version?
I was thinking of trying to make cookie dough French Toast. Or cookie dough cinnamon rolls! Or cheesecake, or brownies, or… Maybe I'm taking this cookie dough obsession a little too far.
LINK OF THE DAY: