**Edit: The bidding is now over.**
Congratulations to Diana (thetreadmilldiaries.com) for bidding $100 for the fudge babies! All of the money will go to support Cancer Research. Thank you so much to everyone who bid!
Sounds kinda backwards, doesn't it? No, I'm not talking about that controversial (and super-creepy) movement to legalize cannibalism as a means of ending world hunger and overpopulation. Today, I have a much yummier proposition for you:
If you could choose any one of the many Fudge Baby Flavors, which would you pick?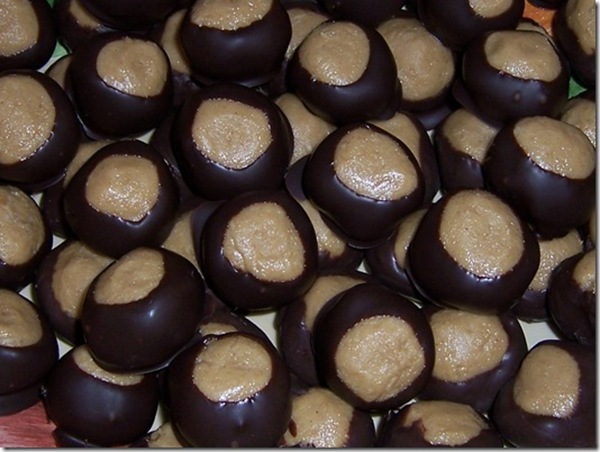 Above, the Sex Bomb Babies.
Do you want a batch of fudge babies—in the flavor of your choice—delivered right to your doorstep?
My friend, Tina, of the famous Carrots 'n' Cake blog, is one incredible, selfless girl. She and her husband are raising money—through The Leukemia & Lymphoma Society's (LLS) Team In Training—to help stop leukemia, lymphoma, Hodgkin lymphoma and myeloma in all individuals who are battling these blood cancers.
What Tina's doing is big; she's running a marathon to bring awareness, and she's also set a goal of raising $12,000 for the worthy cause. I so admire her extraordinary efforts, and I want to help, even if it's in a small way. Therefore, I'm donating a batch of my babies to be auctioned off for what Tina and I are calling the "Last Chance Bake Sale."
To bid on the fudgies, donate, or simply see Tina's fabulous blog!
All funds raised from the Last Chance Bake Sale will go directly to Team in Training to support the Leukemia and Lymphoma Society. All bids must be emailed to [email protected] Go bid your heart wallet out! Remember: don't think of it as paying an exorbitant amount of money for a batch of raw fudge treats; think of it as making a generous donation in support of a great cause… and you get a free batch of fudge babies as a bonus. I'll throw in a cute Africard too! 🙂
My personal connection to the cause:
When I was in high school, I started a charity called "Project Pillows." (I've mentioned it on the blog a few times before.) Through Project Pillows, I sewed hundreds of "comfort pillows" for kids going through Chemotherapy at a hospital in Dallas. Often called chemo, bar, or bone pillows, comfort pillows are used during the Chemo infusion process to make patients more comfortable. And the hospital I worked with was a lower-income hospital, so many of the kids kept the pillows afterwards—like their own stuffed animals. (I made sure to pick out cute fabrics—animals, Barbies, cars, etc.)
I'm not going to get into personal stories, out of respect for the kids' privacy, but I was privileged to meet some incredible children. I was always amazed at how positive these kids were; how they were still able to get up and face each day, often with smiles on their faces. Which brings me to the question of the day: it isn't a lighthearted, silly question today. But sadly, life is not always happy-go-lucky. Pretending the tough stuff doesn't exist won't make it go away.