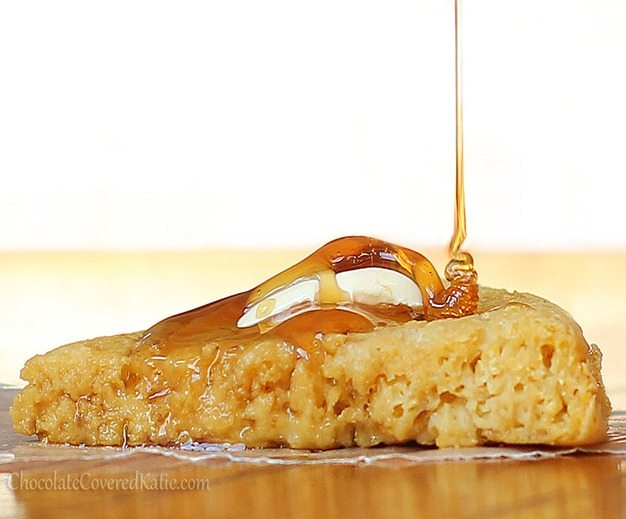 The texture is amazing.
And hard to describe if you haven't tried it… almost like a lighter, softer version of cornbread. Eggy cornbread that is perfect for dinner or breakfast.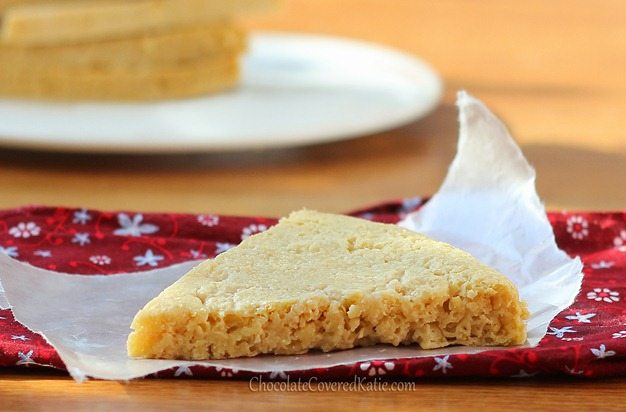 Eat it with your favorite pancake toppings.
Or try the savory option with soup or my Sweet Potato Chili.
The deliciously "eggy" texture comes from a surprising ingredient- chickpeas. I originally purchased chickpea flour to make the famous socca (chickpea flour pancake) cropping up on many blogs. Every recipe I tried was too dry for my liking, no matter how much oil I added; but I loved the flavor and kept playing around with the idea until the following recipe was born. It is not dry in the slightest!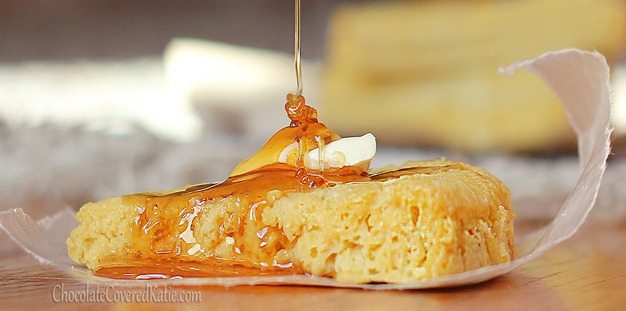 Eggy Breakfast Bread
(gluten-free)
1 cup garbanzo bean flour (120g)
1/2 tsp salt
1/2 tsp baking soda
1 1/2 tsp ener-g powder or 1 tbsp ground flax
1 1/2 tsp white or apple cider vinegar
1 cup milk of choice (240g)
2 tbsp water or oil (30g)
pinch uncut stevia OR 2 tbsp sugar (You can probably use a liquid sweetener like pure maple syrup, but I'd decrease the other liquid in the recipe by that amount)
1/4 tsp pure vanilla extract
Preheat oven to 400 F and grease an 8-in round pan. First combine energ or flax with all wet ingredients, and whisk vigorously. In a separate bowl, combine all dry ingredients (except energ or flax) and stir very well. Now pour wet into dry and stir until evenly combined. Pour into the pan and bake 10-12 minutes, then let cool at least 10 more minutes before removing from pan. Please note: garbanzo bean flour has a distinct flavor; you either love it or hate it. I love it!
View Eggy Bread Nutrition Facts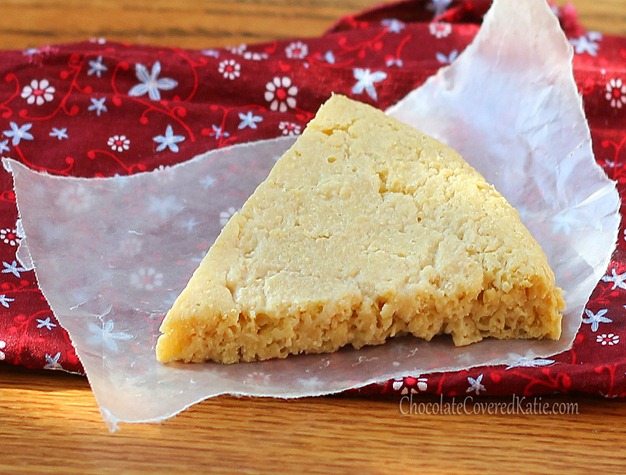 Thanks for your (sometimes brutally honest!) feedback on yesterday's post.
I took your comments to heart and ended up agreeing with a lot of what was said. You've talked me out of love with the header, and so it won't be staying. I also received over 35 offers for graphic design help- thank you!! This week, I'll play around with different headers; therefore the blog may look different depending on when you're viewing it. Meanwhile, I'm also going to look through all of the offers and enlist a pro to fix up the site so it is not only more aesthetically appealing, but also easier to navigate.
Side note: No, I am not newly blonde. I think it was just the lighting, coupled with John Frieda lightening spray I was using over the summer. But I'm not using it anymore… I missed my dark hair! 😕