This sweet potato chili is so good!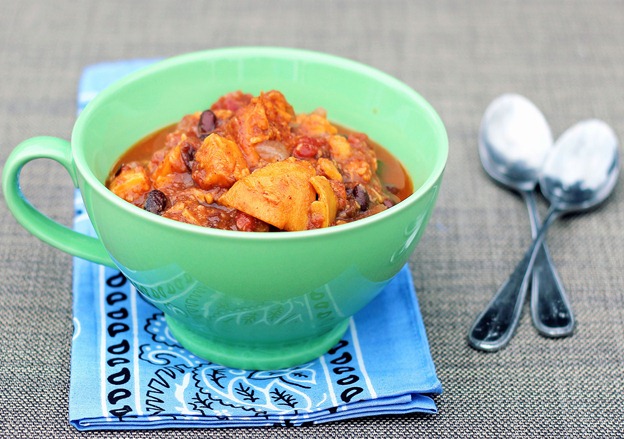 It's so good I'm breaking my blog's "desserts only" rule to post the recipe.
The sweet potato chili, along with the Secret Peanut Butter Cookies, is one of the first recipes I ever made without following instructions in a cookbook; I made up the recipe as a new vegan living in China. And now, more than ten years later, I still love the deliciously-comforting sweet potato chili recipe.
With wholesome ingredients like sweet potatoes, zucchini, and black beans, what's not to love?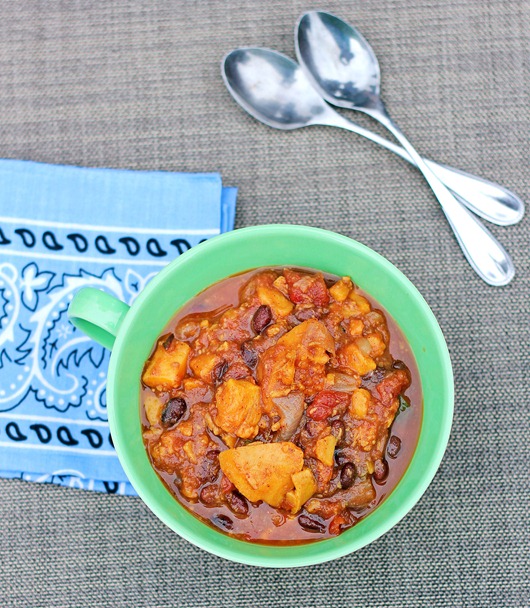 Sweet Potato Chili
(Makes 1 giant pot)
2 cups sliced onion (1 large)
20 oz peeled and cubed sweet potato
2/3 cup diced zucchini
1-2 cans black beans, or another bean
28-oz can diced tomatoes
1 1/2 tbsp chili powder
1 tsp cumin
1 tsp salt
2 tsp orange zest
1 cup water or broth
Sweet Potato Chili Recipe: Combine all ingredients in a big pot, and bring to a boil. Then lower and cook until the sweet potatoes are soft. The chili tastes even better the next day, after the flavors have had a chance to combine.
*If you'd prefer, I have a similar recipe that uses a slow cooker: Crock Pot Sweet Potato Chili.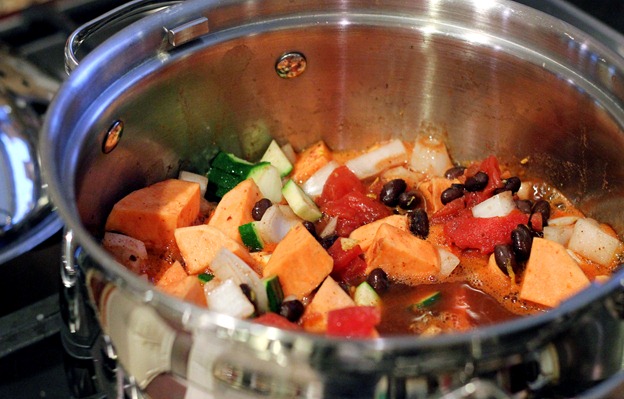 Serving suggestions for this chili include eating either over Creamy Polenta or alongside my favorite Healthy Corn Muffins.