Welcome.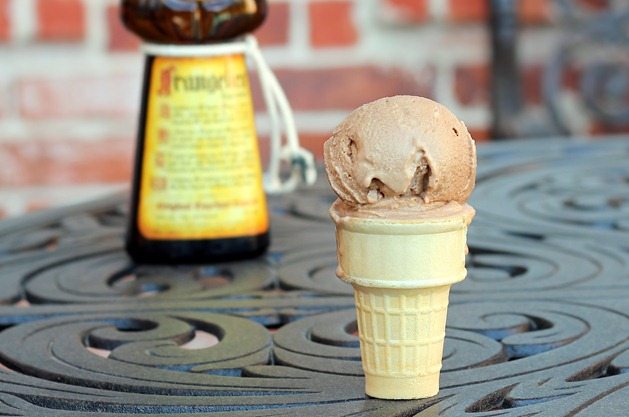 You've Got Mail.
Do you remember the days of aol?
Or dial-up? When only one person could be online at a time, and it tied up the phone line? I have to remind myself about those days every time I think the internet's working slowly now!
In the 1990s, aol seemed poised to take over the world, first with the commercials, then aim instant messaging, and even the Meg Ryan movie. What ever happened to aol? Well, I found out Sunday night they're very much still around…
My blog was featured on the AOL homepage!
As I was checking my email one last time before bed, I received a comment from someone congratulating me for being on the aol homepage. I had no idea what she was talking about and figured it must be some kind of joke. Still, curiosity made me take a look. When I clicked on the site, I saw a big bowl of oatmeal and a link to seven of my recipes!
Here's a link to the feature: 7 Healthy Desserts for Breakfast.
In other news, yesterday I ate some chocolate…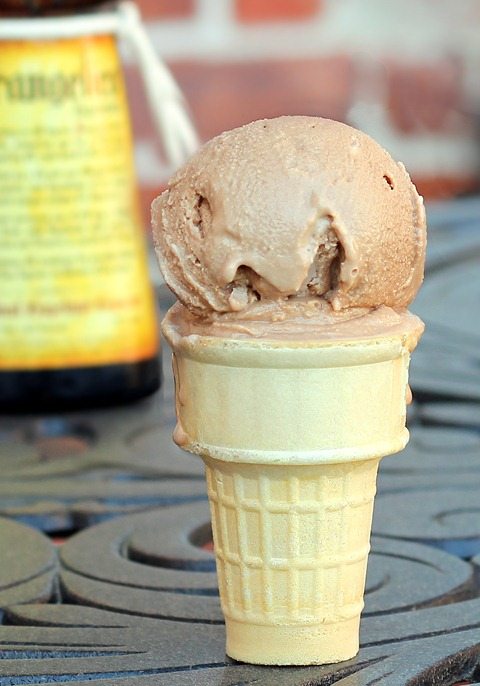 Wait, that's news?
Okay, notsomuch. I eat chocolate every day. (And so should you!)
I go through phases with the ice-cream maker, though. I'll use it over and over again for about a week… then I forget about it and the poor thing sits in the garage. Last March was cold, and the machine did quite a bit of sitting in the garage. But this week's been beautiful. And so, yesterday afternoon, I enjoyed some homemade chocolate-hazelnut ice cream outside. I only wish I'd had toasted hazelnuts on hand.
This ice cream would've tasted like a Ferrero Rocher chocolate truffle!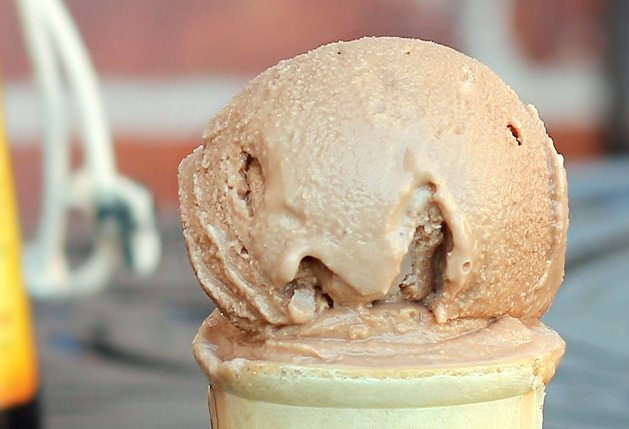 It's a chocolate twist on yesterday's recipe. I'd actually planned a different post for today, but as soon as I made this I knew I had to share it right away in case anyone was thinking of making the vanilla version!
Ferrero Rocher Ice Milk
(gluten-free!)
Based on this recipe: "R Rated" Ice Cream.
1 3/4 cups milk of choice, or nondairy creamer (see note below)
1/4 cup hazelnut liqueur (Frangelico)
2 packets stevia (or 2 tablespoons sugar)
1/8 tsp salt
3 tablespoons cocoa powder
optional: chopped, toasted hazelnuts
Mix all ingredients together in a dish (except optional ingredients, if they are chunky). Then, if you have an ice-cream maker, simply transfer to your ice cream maker and watch the magic! (I have a Cuisinart, and it took 15 minutes to turn the liquid into ice cream. Warning: Make sure your ice cream maker's base is completely frozen before use, or it will NOT work!!) If you don't have an ice-cream maker, but you have a Vita-Mix, you can freeze and then thaw a little and blend.
Click the following link to see the Ice Cream Nutrition Info.
A word about the milk: If you only use milk (such as almond milk or soymilk), it will still taste delicious… But the texture is more foam-y (in a good way, if that makes sense!) than creamy. If you use only creamer or full-fat canned coconut milk, the texture is more like ice cream. (Brand ideas include: Silk creamer, So Delicious creamer, or Good Karma.) If not serving right away, be sure to thaw a little if your freezer is super-cold.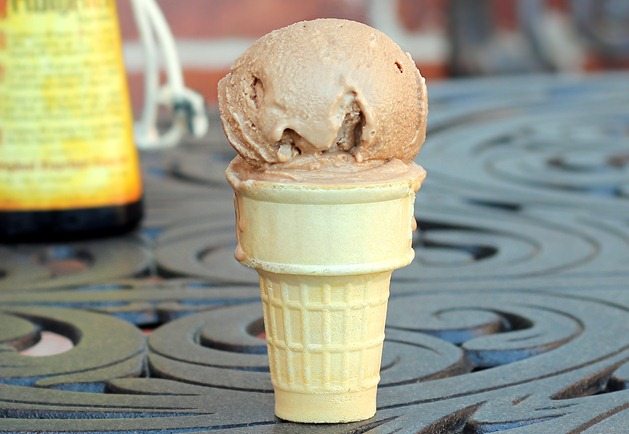 I'm really lucky these photos turned out, because I took them in about 2 seconds flat as the ice cream was melting. It certainly wasn't a real photoshoot… and yet I think these might be some of my favorite pictures on the blog!
Question of the Day:
Did you have a cold or a hot winter this year?
If you're still stuck with cold, maybe you'd prefer this recipe.
It's chocolate too, but much warmer than ice cream! No matter the season, there's an app a chocolate recipe for that. Thankfully, chocolate is always in season. I really don't know what I'd do if, like fruit, it wasn't. Might have had to move to Guam for the winter…