If you run to your kitchens right now, you can assemble these delicious cookies in 4 minutes flat!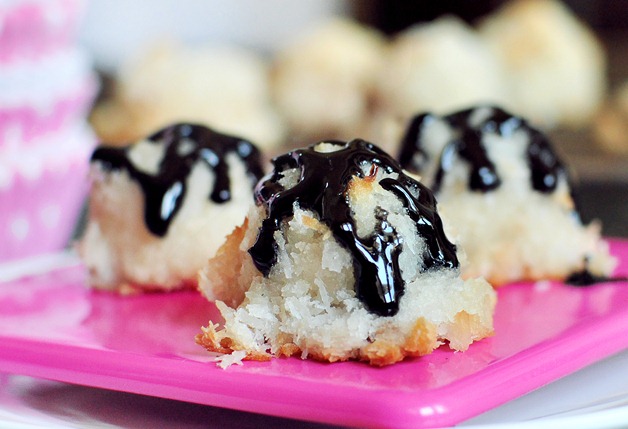 On your mark…
Get set…
Go!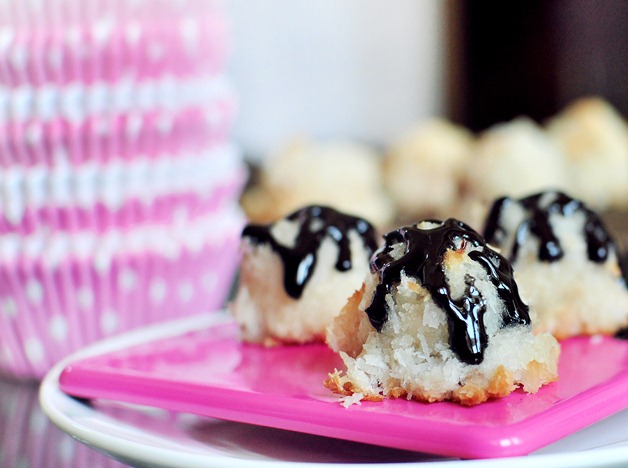 They're probably one of the easiest cookies I've ever made.
Soft, chewy, amazingness.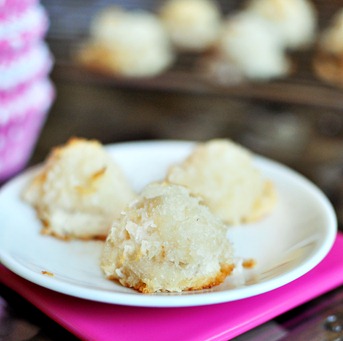 Easiest-Ever Coconut Macaroons
(Can be gluten-free!)
These were inspired by this little cookie.
1 cup shredded, unsweetened coconut
1 tbsp whatever flour you wish (such as ww pastry or even coconut flour)
1/2 cup plus 2 tbsp lite canned coconut milk (or full-fat)
3 tbsp agave or maple syrup
1 packet stevia (or 1 more tbsp agave/maple)
1/4 tsp coconut extract (or pure vanilla extract)
tiny bit over 1/16 tsp salt
Combine all ingredients in a tall dish and microwave 3 minutes. (Or cook on the stovetop until it's firm enough to scoop out in ball shapes.) Scoop into balls on a cookie tray (I used a melon baller, but a spoon or ice-cream scoop will work.) Cook at 360 F for 14-16 minutes. (Or maybe even cook the balls in the microwave??) Let cool before removing from tray.
Click if you want a Lower-Calorie Version.
Optional: dip in chocolate, or drizzle chocolate over the tops.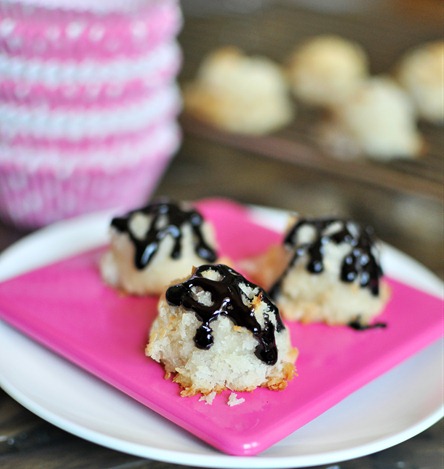 These are so super-soft, which is exactly how I like my cookies. I can't stand crunchy cookies. (Am I the only one in the world who doesn't like Oreos?)
I'd love your input:
What are some fancy desserts you can think of?
A few days ago, I was honored by being asked to make a dessert for a feature on a popular website. (More on this when I don't have to keep it secret any more!) I want to wow the website's readers, showing healthy and vegan food in the best-possible light. Cookies are yummy, but they just don't have that wow factor (even when dipped in chocolate).
And the recipe must be new, which disqualifies the obvious.
Do y'all have any ideas for fabulous, over-the-top desserts that I could try and recreate in a healthier (and vegan) form? Maybe something like a Tiramisu or Crème Brulee??