It is so crazy how much this healthy and sugar free cookie dough dip not only looks like cookie dough but actually tastes so much like real cookie dough!

No Sugar Cookie Dough Dip
On Friday night, my original Chickpea Cookie Dough Dip went viral, with over 2 millions views!
It's been such a wild past few days.
Thank you to everyone who's been sharing it!
With so many more people finding that post, I spent yesterday afternoon doing something I'd meant to do for a long time: creating a sugar-free version of the cookie dough dip.
You Might Also Like: Chia Pudding – 5 Different Recipes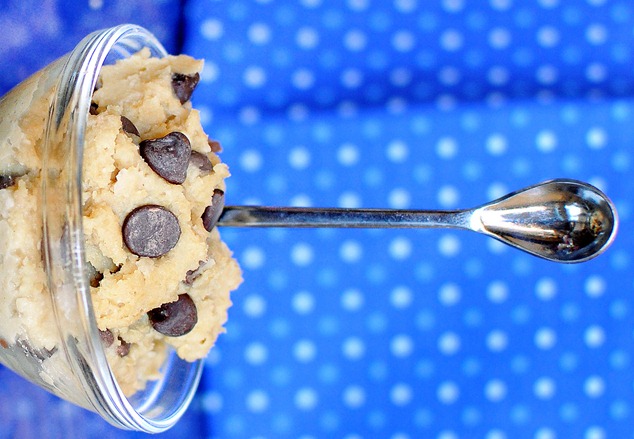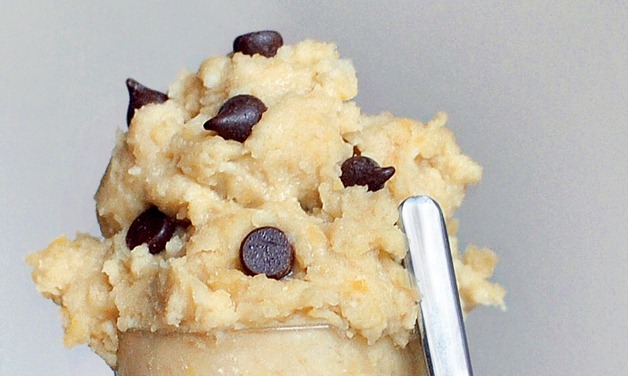 Since posting the original recipe, I've received a lot of requests for a sugar-free option, but until now, the only suggestion I had was to replace the sugar with stevia.
I don't recommend using only stevia in this recipe; very few people will think the result tastes good.
Instead, here is a new sugar-free version that does taste good– sweetened only with fruit!
Trending Right Now: Veggie Burger Recipe – Just 6 Ingredients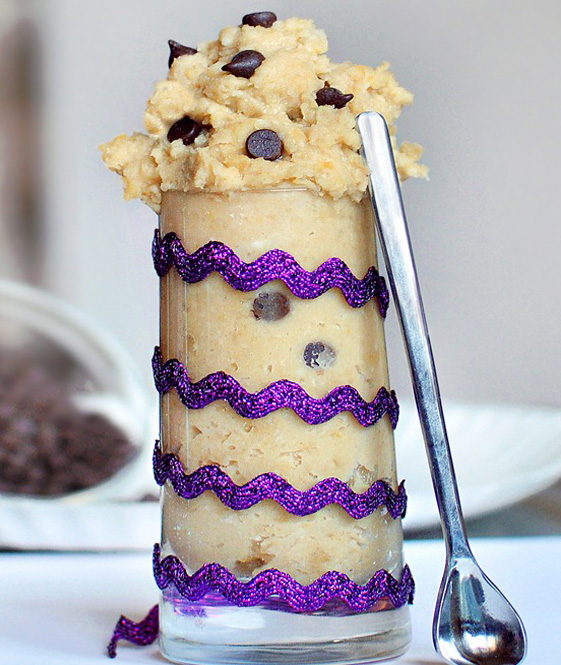 Do you ever watch the amount of sugar you eat?
A lot of people will probably disagree with me on this, but I don't believe sugar is the devil. I think it's fine in moderation. However, it seems like the more sugar you eat, the more you crave.
Then it becomes a problem, because–if you're anything like me–too much sugar makes you feel sick and lethargic.
When I was in high school and hated being skinny, I put myself on an incredibly high-sugar diet that included multiple slices of layer cake and pints of ice cream every day.
It was super fun for a while… until I went off to college and started eating even more sugar, with very few vegetables finding their way into my daily diet.
I was tired all the time. Once I realized the source of my lethargy was all the sugar, I drastically changed my eating habits.
Now, since I eat very little sugar, I find that I don't crave desserts that are anywhere near as sweet.
People always ask why I have a dessert blog if I don't like sweets. The answer is that I still do love desserts; I just like them creamy and rich, not sweet and saccharine.
I might not like sugar, but I sure do love dessert!
*Chocolate version here: Chocolate Hummus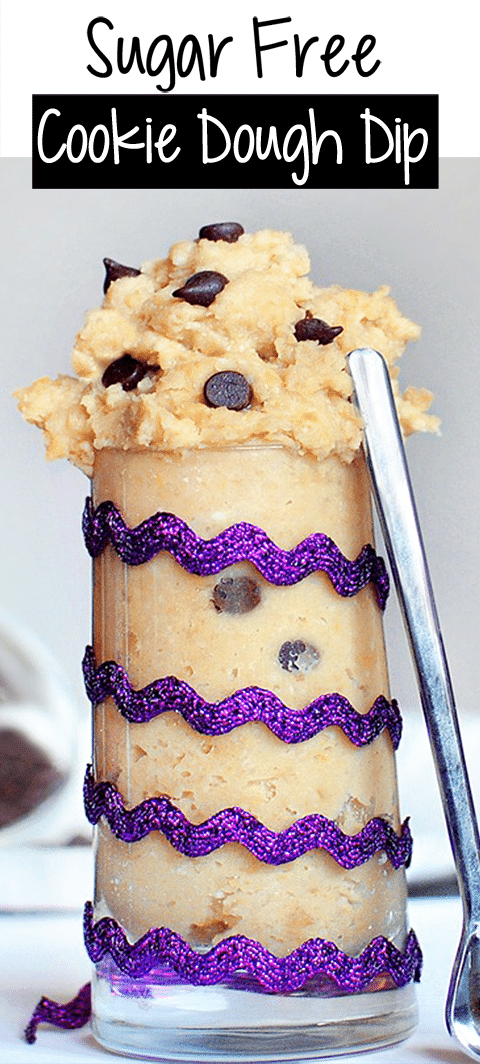 Sugar Free Cookie Dough Dip
This healthy and sugar free cookie dough dip not only looks like cookie dough but tastes surprisingly like cookie dough too!
Ingredients
1

can chickpeas or white beans

(For low-carb, try this Keto Cookie Dough Dip)

heaping 1/8 tsp salt

heaping 1/8 tsp baking soda

1

tbsp

+ 1 tsp pure vanilla extract

1/4

cup

nut butter of choice

1

and 1/4 cups pitted dates

(I used SunMaid, from a regular grocery store)

1/3

cup

chocolate chips OR Sugar Free Chocolate Chips

2

tbsp

oats or almond flour,

optional

milk of choice as needed

(I used a few tbsp)
Instructions
*Using peanut butter will give a peanut butter cookie dough flavor. If you prefer a more neutral taste, you can use almond butter, cashew butter, regular butter spread, coconut butter, or oil.

In a bowl, cover the dates with 1/2 cup water. Let this sit for at least 8 hours. Then add all ingredients (including the dates' soaking liquid), except chocolate chips, to a food processor (for best results, not a blender) and process until very smooth. This can be served as a dessert dip, as a spread (maybe in between apple slices or crackers?), eaten with a spoon, mixed into oatmeal, stuffed into cupcakes, or even used to top pancakes!
Currently Trending Posts: