Homemade Frozen Yogurt Popsicles – creamy, delicious, & perfect for a hot summer's day!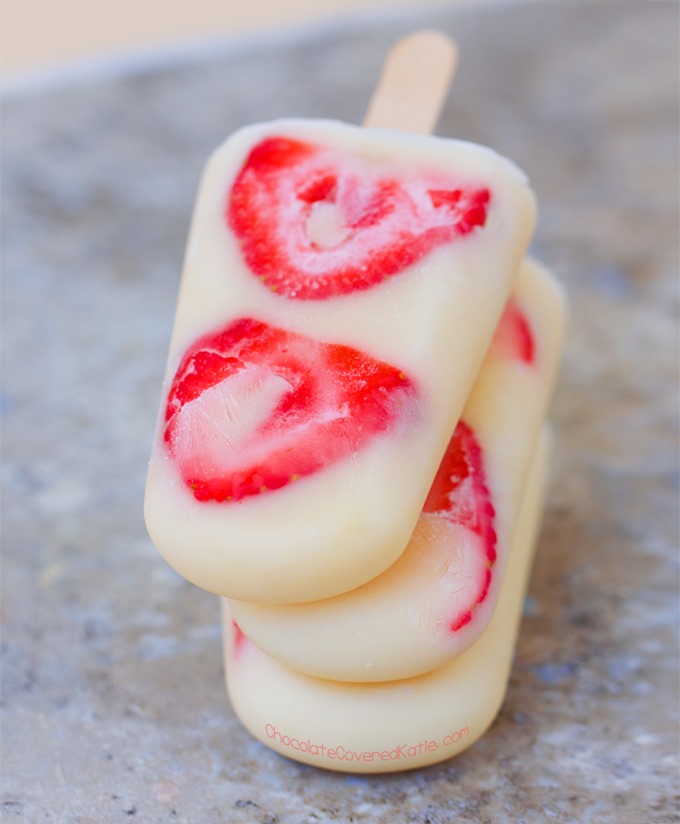 Plain Yogurt
+
Fresh Berries
+
Maple Syrup

In less than 5 minutes, you can make your own healthy & homemade popsicles with just the ingredients above! I chose fresh strawberries and dairy-free plain coconut milk yogurt here, but you can easily change it up by using any flavor yogurt and berries you wish: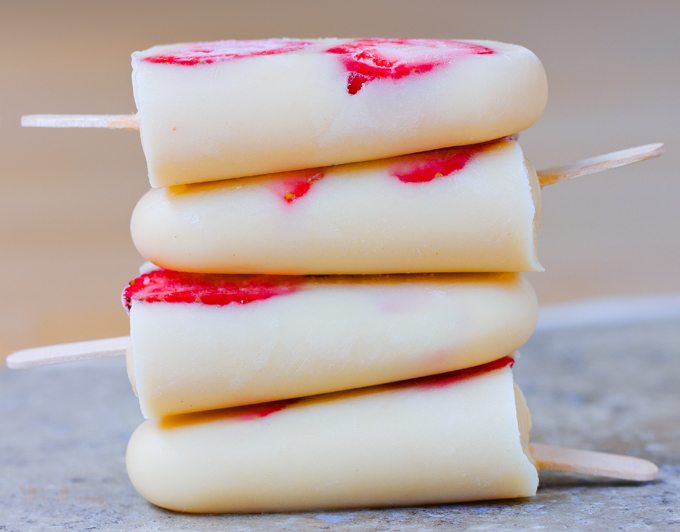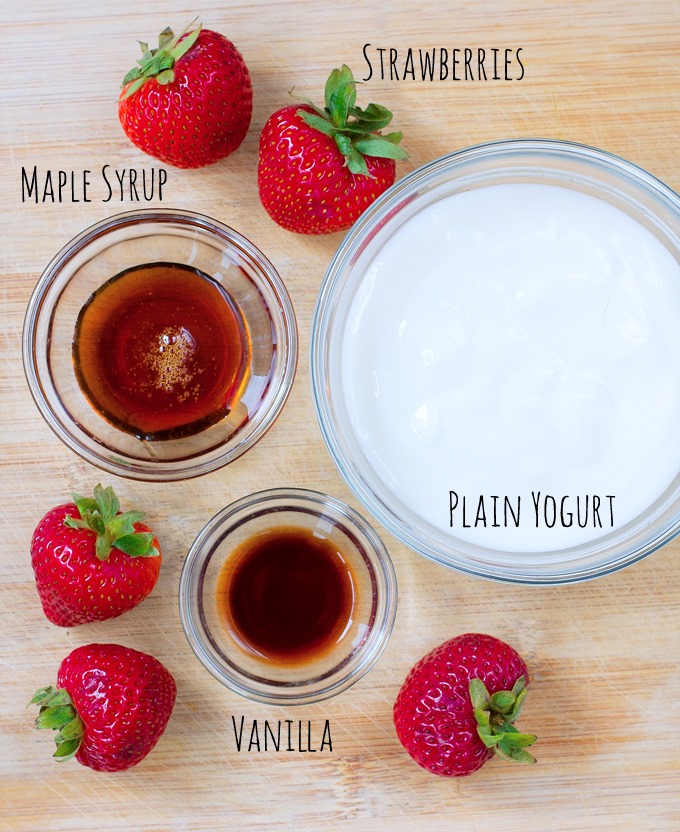 Other flavor ideas:
Pina Colada Popsicles: Pineapple yogurt + fresh pineapple + shredded coconut
Chunky Monkey Popsicles: Vanilla yogurt + sliced banana + mini chocolate chips
Blueberry Pie Popsicles: Blueberry yogurt + fresh blueberries + granola
Just stir the ingredients together, pour into popsicle molds or dixie cups, and freeze. You can even make different flavors from the same batch by varying the add-ins for each popsicle.
If you haven't noticed by now, I really love recipes that are basic on the surface and thus allow for endless flavor variations!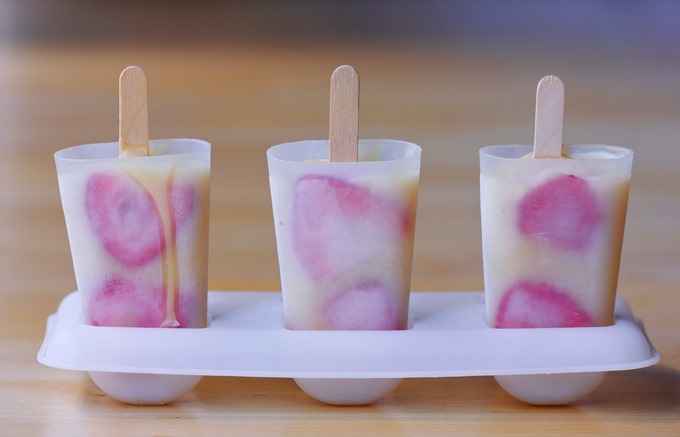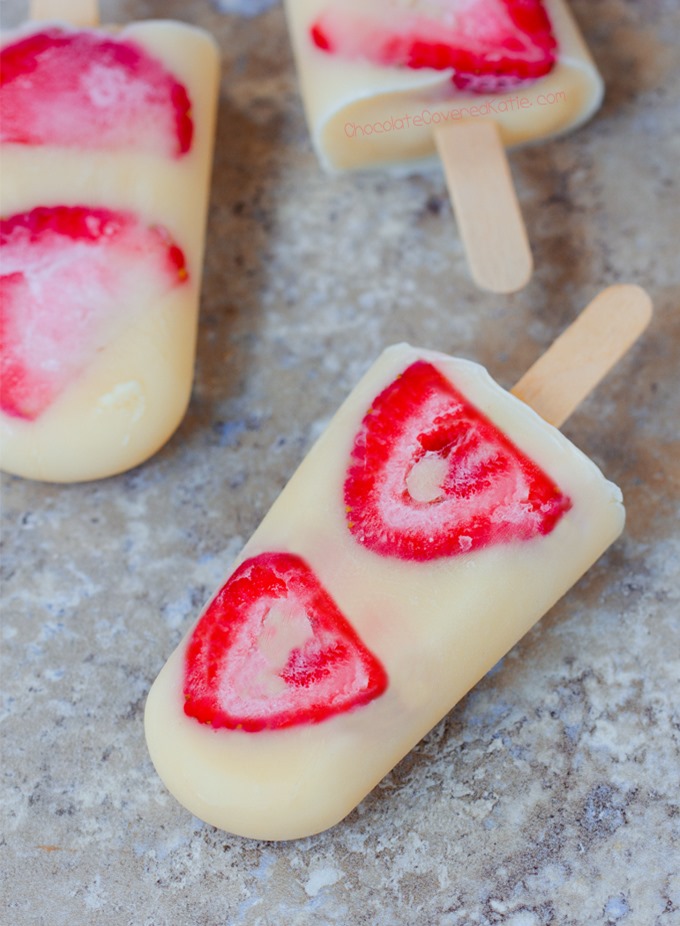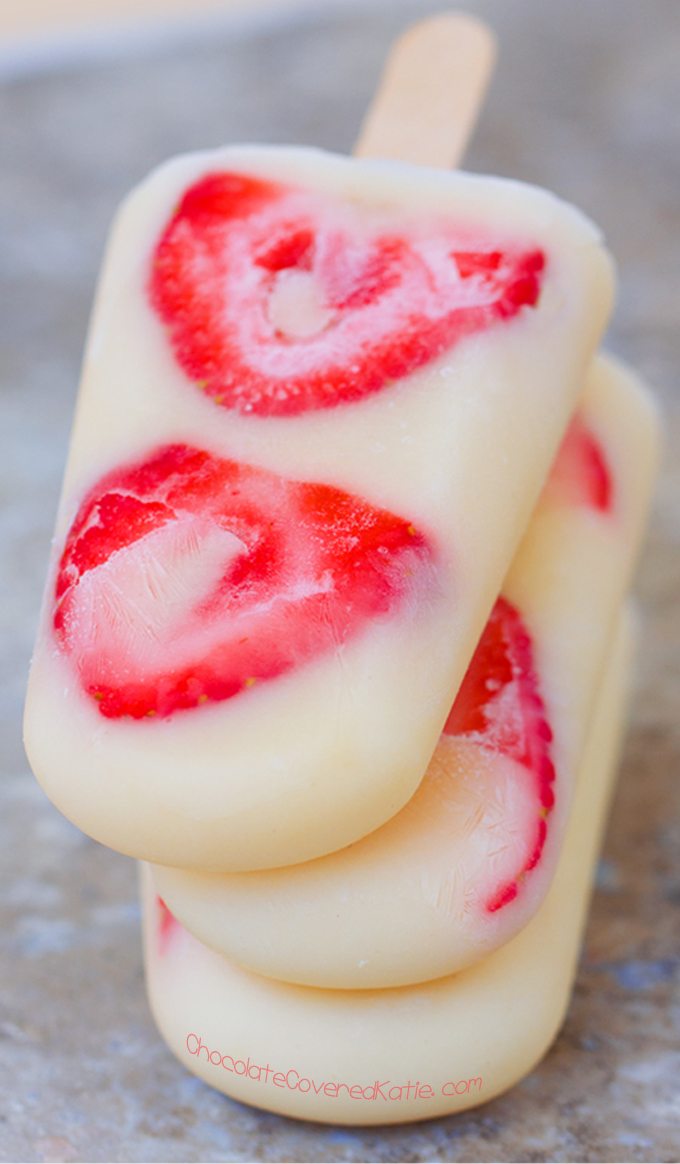 Frozen Yogurt Popsicles
Frozen Yogurt Popsicles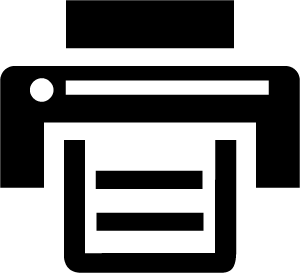 Print This Recipe
[mrp_rating_result show_count="false" show_rich_snippets="false"]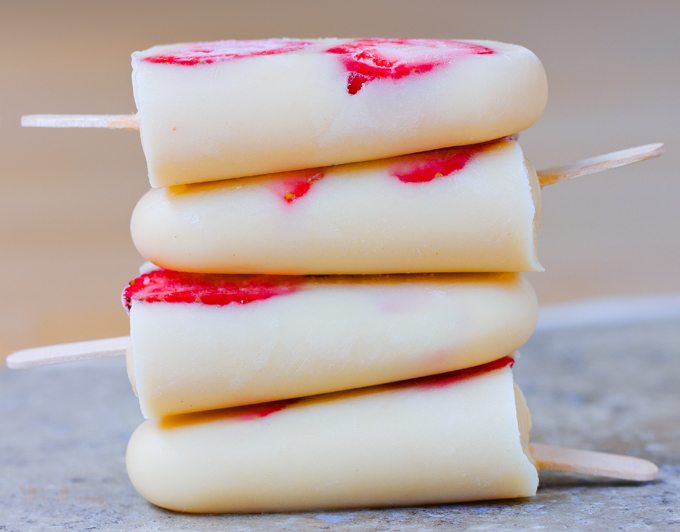 Ingredients
1 cup yogurt, such as coconutmilk yogurt
3 tbsp pure maple syrup, or sweetener of choice
fresh berries of choice
add-ins as desired
optional 1/8 tsp pure vanilla extract
Instructions
Stir together the yogurt, sweetener, and optional extract and add-ins. If using strawberries, press a few strawberry slices against the side of a popsicle mold or dixie cup. (Alternatively, you can stir fruit right into the yogurt.) Fill popsicle molds with yogurt mixture, and freeze. If using dixie cups, insert a popsicle stick or small spoon into the center after the cups have been in the freezer about 1/2 an hour, so the stick or spoon will stay upright.
Link Of The Day: