Howdy.
I'm a funfetti cookie dough ball.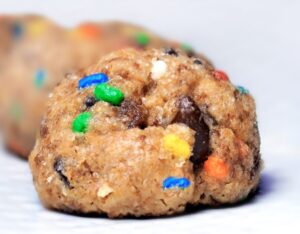 Want to eat me?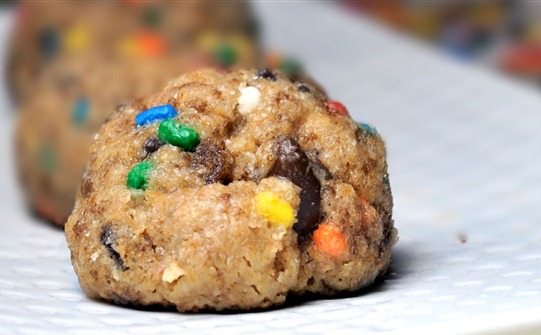 Well of course you do!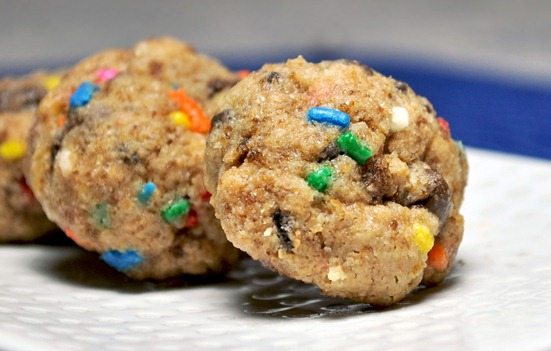 As I was mixing the dough for my Single-Serving Cookie Dough Balls, I saw the sprinkles… So, obviously the sprinkles ended up in the batter. And thus the birth of Funfetti Balls! Oy, that title yields itself to many jokes, none of which are appropriate for this blog. It's difficult, but I shall censor myself. Boo.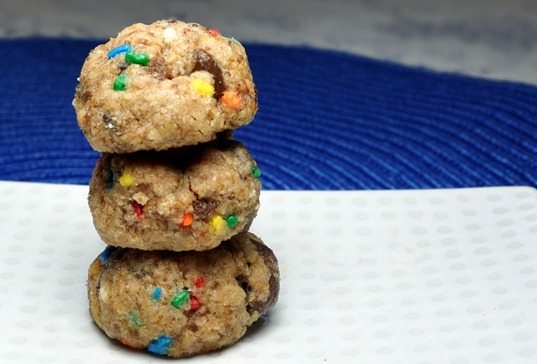 Funfetti Cookie Dough Balls
Based off the recipe for Single-Lady Cookies
5 level teaspoons flour (white, oat, or spelt) (18g)
1/16th tsp baking soda
1/16th tsp salt
2 tsp oil or melted butter-type spread
1/4 tsp pure vanilla extract
1-2 tsp sprinkles or Homemade Sprinkles
12 or so chocolate chips
sweetener (My testers liked 1 tsp brown + 1 tsp white sugar. You can sub coconut sugar or sucanat.)
1 tsp milk of choice, or as needed (Don't use water.)
Preheat the oven to 350 degrees. Combine dry ingredients, then add wet and mix with a fork. Form into three little balls. (Do not smush.) Cook for 8-9 minutes. Take out when still a bit undercooked, so they don't get hard, and wait at least 5 minutes before trying to remove from tray. Store in a plastic container for soft cookies, or a glass container for crispy cookies.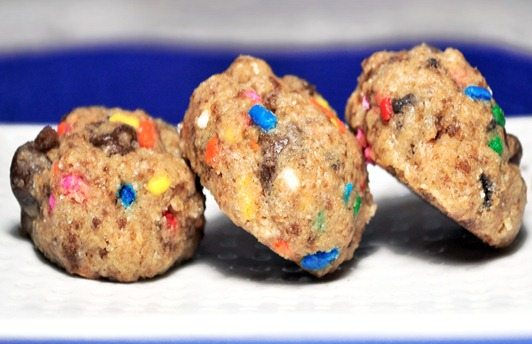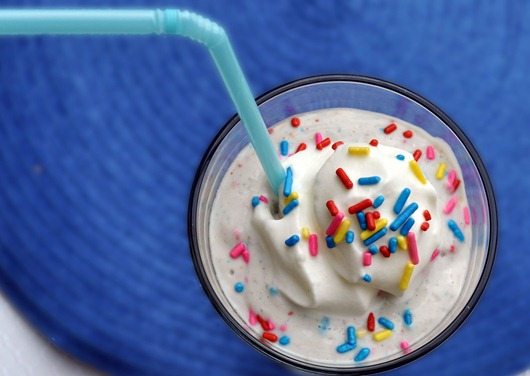 These would be perfect to throw into a Cake Batter Milkshake.