Who doesn't love cookie dough?
If you've been reading my blog for at least a month, you might remember this: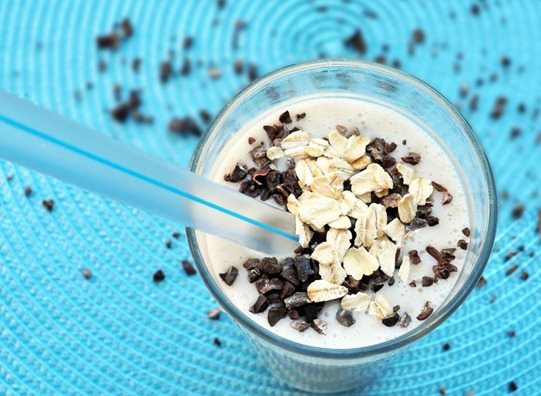 I made this shake for a friend, Sarah.
But Sarah isn't just any friend, she's my best friend.
Do you have one best friend?
Or would you rather hang out in a group? Although I like hanging in a big group, I don't think there's ever been a point in my life where I didn't have one best friend. And I know they say people tend to choose friends similar to themselves, but my best friends always seem to be exactly opposite from me!
For example: At a point in my life when I really cared what others thought of me (high school), my best friend was the most popular girl in our school. She didn't care one iota what anyone thought! It was probably this devil-may-care attitude that attracted me toward her, and she definitely taught me to lighten up.
Finally, however, I can say that I've found a best friend who could be my twin… that is, if the twin position weren't already filled by Kelsey. 😉
Sarah's been my best friend for only about a year, but seriously I feel like I could tell this girl anything and she'd understand exactly what I meant. It's also nice to have a bff with similar interests, because you're free from the burden of doing activities you don't enjoy.  Sarah is my Whole-Foods buddy, my shopping buddy, and even my dog-park buddy. (Thankfully, Molly and Henry get along with her Schnauzer.) She's also a new vegetarian! (All my fault hehe.)
Anyway, Sarah and I decided it'd be fun to do a secret-santa thing for Easter. Except: It's not Christmas. It's not yet Easter. And, with only two of us involved, it obviously wasn't a secret. So really… we just wanted an excuse to get gifts!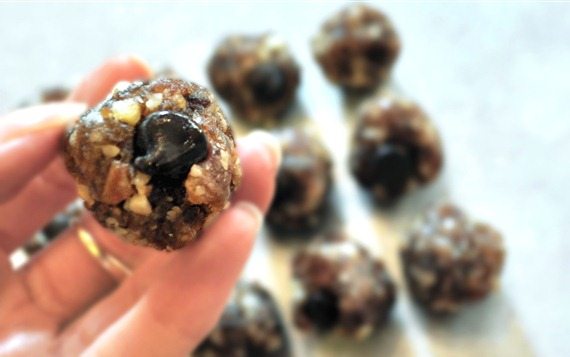 I made my chocoholic bff a batch of Raw Cookie Dough Balls.
As for Sarah's gift to me?
She must've been feeling the chocolate-chip-cookie vibes too: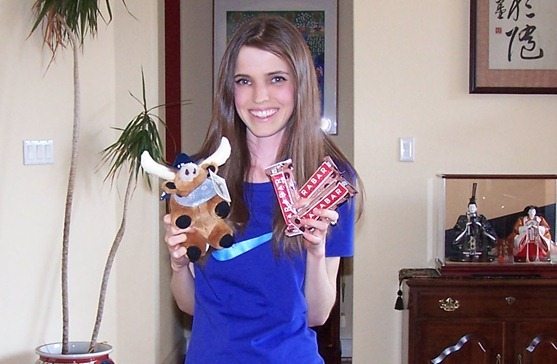 Ok, I'll take the Larabars. But what on earth is with the Longhorn? Sarah's explanation: "Well, you already own a stuffed bunny. And this thing has long horns like a bunny, so…"
Wait, bunnies have horns? 😕
Are your friends like you?
Or are your friends completely opposite from you?
I'd stay and chat, but I have a date with some Chocolate Brownie Pancakes.