Surprising fact about me:
I love chocolate.
Oh wait, that's not surprising at all, is it? Here's something that is surprising: Every once in a while, I crave something other than chocolate. Yesterday afternoon, for example, I was craving… lemon poppy seed?
Okay, who are you, and what have you done with Katie?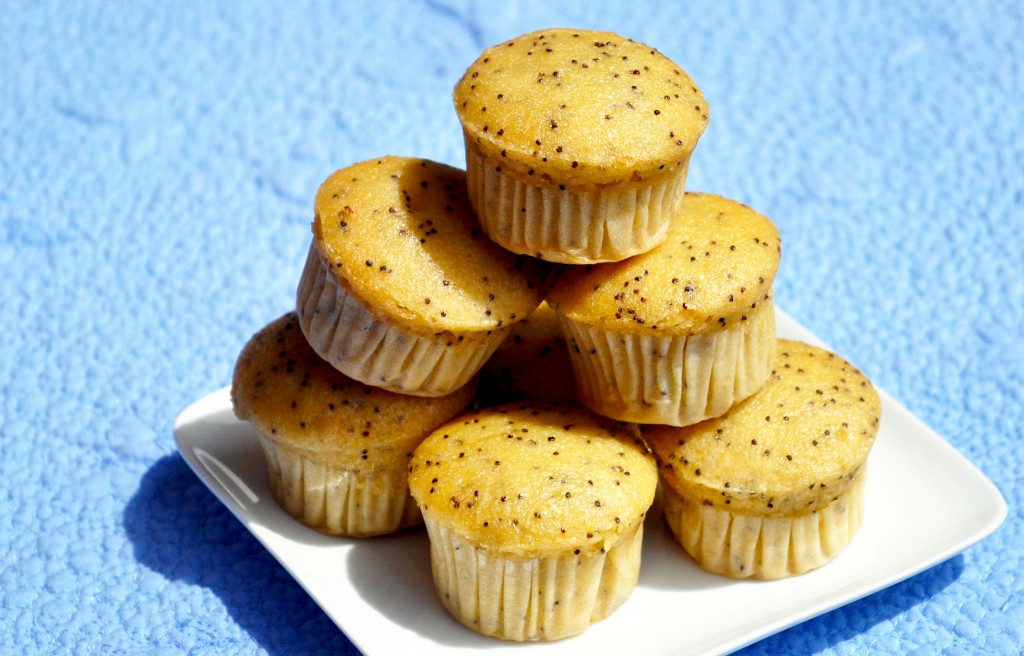 The problem is, there are no poppy seed recipes in my archives.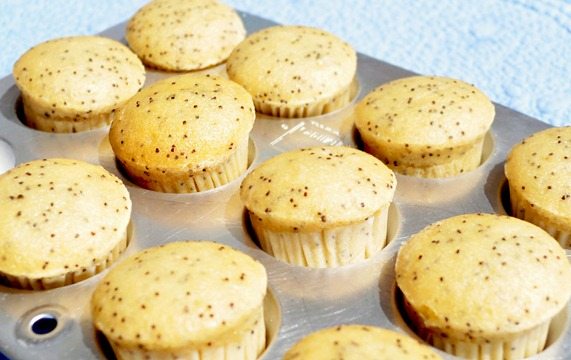 This was a job for my good friends over at the Candle Cafe. I've owned their cookbook for years, and you know how many recipes I've made from it? Zero.
I used to be so bad about buying cookbooks. I'd flip through the recipes, bookmark pages, and then never make any. Therefore, I've forced myself to completely stop buying cookbooks in the first place. Before I purchase new ones, I ought to show some love to those I already own!
So yesterday, I dug out the Candle Cafe Cookbook and assembled ingredients for their lemon poppy seed muffins. However, if you've been reading my blog for a while, you know that I am incapable of following a recipe. True to form, I abandoned CC's recipe halfway through and did my own thing.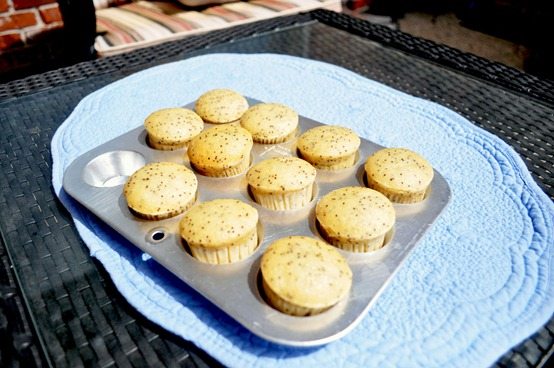 Where's the 12th mini muffin? In mah belly!
Lil Lemon Poppies
(Adapted from the Candle Cafe Cookbook)
very scant 1 tbsp poppy seeds
1 tsp grated lemon zest
2 tbsp lemon juice
1/4 c milk of choice
1 c spelt flour (or white, ww pastry, or even try gluten-free mix!)
1/2 tsp baking soda
1 tsp baking powder
1/4 tsp salt
3 tbsp maple syrup
1/4 c butter-type spread (full-fat), applesauce, oil, or a combo (if using oil or applesauce, add 1/16 tsp salt)
2 tbsp sugar (I used less than 2tbsp because I used stevia)
1/2 tsp powdered ginger (You can omit this.)
Preheat oven to 355 degrees. Mix dry ingredients. In a separate bowl, mix liquid ingredients (and poppy seeds), then combine and stir until just mixed. Don't overmix. Pour into mini liners or spray a mini muffin tin with oil, and bake for 10-12 minutes, or until a toothpick comes out clean. Makes 12 cute lil mini muffins.
If desired, you can top them with my Easiest-Ever Icing.
But they really don't even need a glaze; these babies are perfect on their own.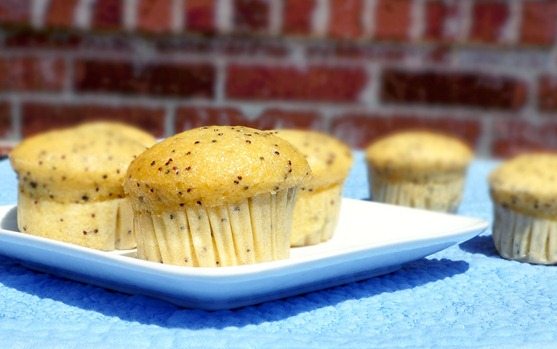 The bake sale is over!
For the incredible results: Bake-Sale Results.
I know a lot of you want to know more details about the sale, and those of you who bid are chomping (literally!) at the bit to know exactly when you'll get your delicious yummies. Please be patient with me; I have a terrifying amount of emails in my inbox at the moment, and there's no way I can get to them all today. Please remember that I have other obligations; running the bake sale is not my job.
I'll publish a big "bake sale wrap up" post tomorrow, listing the amount we raised and giving instructions on what to do next. (I'll also be sending emails to the winners in the next few days; as I said, please be patient!)
Question of the Day:
Do you bookmark recipes from cookbooks or blogs, then never make any?
Or are you the kind of person who sees a recipe (either in a cookbook or a blog) and immediately goes out and makes it that night? And can you follow a recipe to a tee, or do you improvise as you go along?