Lightened Up Chocolate Cheesecake Bars – the perfect healthy dessert for both chocolate lovers and cheesecake lovers!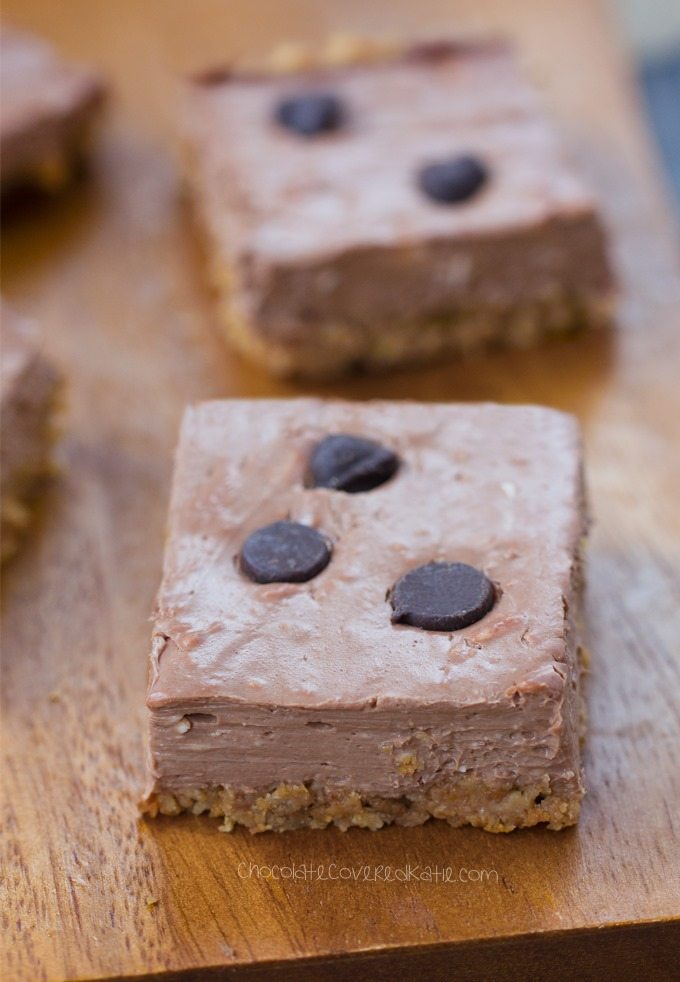 These extra light & creamy cheesecake bars combine two of my favorite desserts.
To lighten up the original recipe, I secretly swapped 2/3 cup of cream cheese for yogurt this time, cutting the fat and calories without sacrificing any of the richness or creaminess.
Surprisingly, absolutely no one even noticed a difference!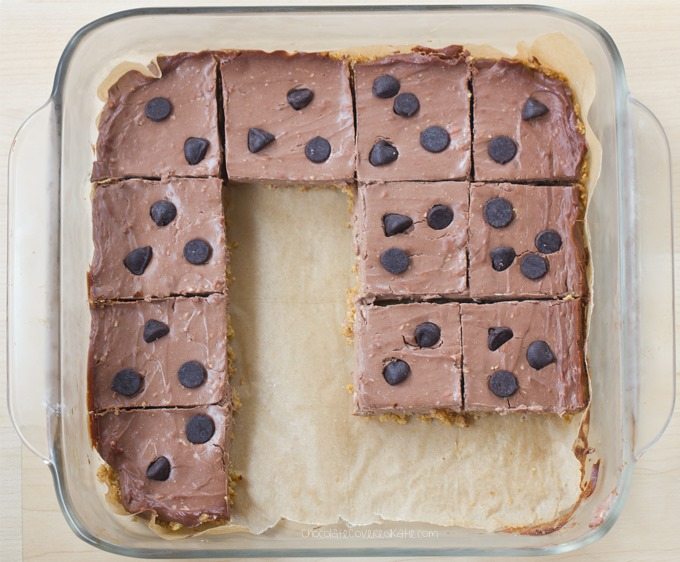 I made the recipe for a friend's rooftop party, and two full batches were completely gone within the first hour, before half the guests had even arrived.
Rooftop parties are one of my favorite things about summer in Washington, D.C. The weather will cool down a little at night, and pretty much any rooftop in the city boasts an incredible view, whether it's of the Capitol, the White House, or the Washington Monument.

Three years after my decision to move here, I've never regretted it for a second.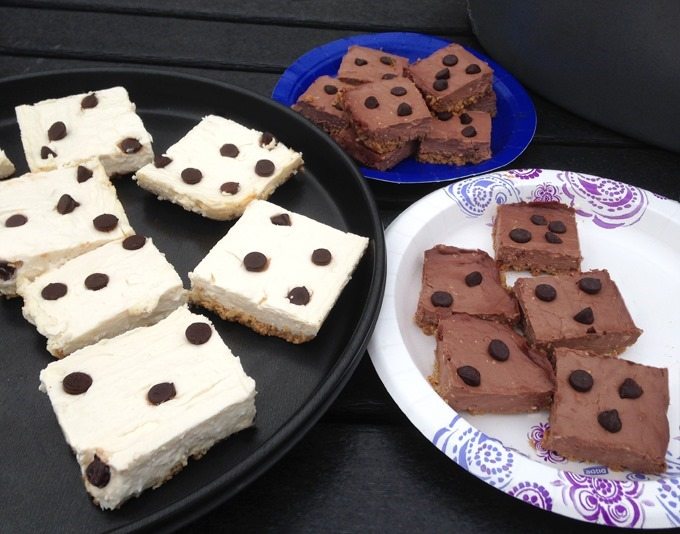 Above is an iphone photo of the cheesecake bars at the party, along with a batch of my original Chocolate Chip Cheesecake Bars.
I thought it might be fun to show the chocolate mousse cheesecake bars in "real life" as opposed to just in a photoshoot setting. This is how they looked after being packaged up and transported to the party – not too bad!
Please excuse the less-than-beautiful serving plates. Real life is messy.
Besides being easy to transport, the cheesecake bars are also quite simple to make: You just combine the ingredients in a blender, smooth the filling into a pan, and put them in the oven.

I like to add a second pan of water on the very bottom rack of the oven, because it adds moisture, which keeps the tops of the cheesecake bars from cracking. But even if you forget the water—which I've done before—they still taste just as good!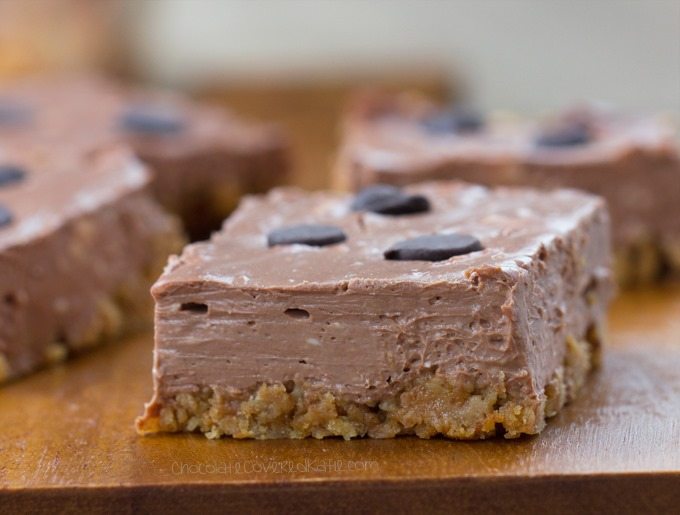 I used a simple graham cracker crust here, which I've written into the instructions of the recipe, but you can substitute your favorite crust if you prefer or use my Healthy Chocolate Pie Crust.
It also works if you want to make them crustless, although they are a little more delicate that way and should probably be eaten with a fork.


Chocolate Mousse Cheesecake Bars
Adapted from Pumpkin Cheesecake Bars
Chocolate Mousse Cheesecake Bars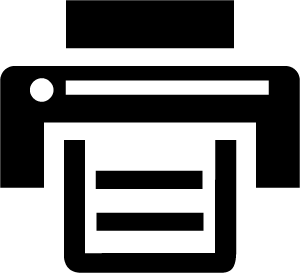 Print This Recipe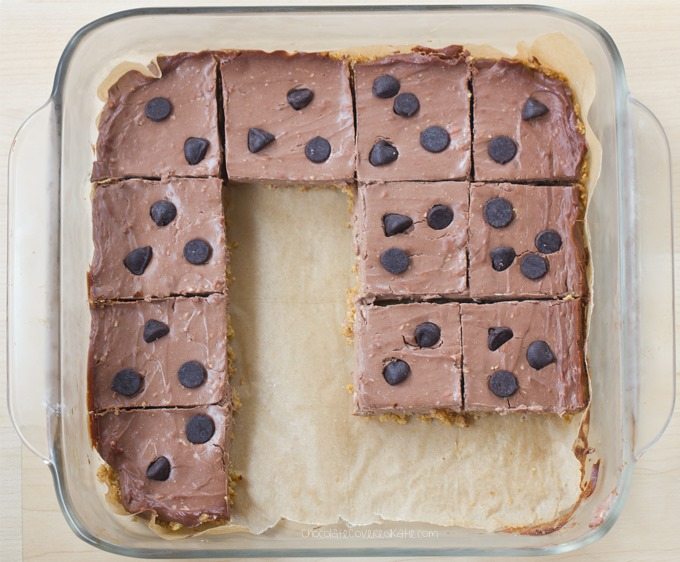 Ingredients
8 oz coconut butter OR cream cheese, such as tj vegan
2/3 cup plain yogurt, such as coconutmilk yogurt
1/2 tsp pure vanilla extract
1/4 cup cocoa powder
3 tbsp sugar or maple syrup, honey, or xylitol for sugar-free
pinch uncut stevia OR 1 additional tbsp sugar
1/2 tbsp cornstarch or arrowroot (omit if using coconut butter)
chocolate chips as desired
Instructions
*If using coconut butter instead of the cream cheese, there's no need to bake. Just combine all ingredients, smooth into a pan–with or without a crust–and chill until firm.
Preheat oven to 350 F. Fill a large baking pan about halfway up with water. Place it on the oven's lower rack. Line an 8-inch baking pan with parchment. Beat all ingredients (except chips) in a blender, food processor, or hand blender just until smooth. (Overbeating introduces air bubbles that could burst and cause cracking.) Stir in chocolate chips now, or save them for later if you prefer. (Optional crust: process 5 graham cracker sheets with about 2 tbsp oil, then spread in the lined pan. Or use any of the crust recipes mentioned earlier in this post.) Spread batter into pan, and place on the center rack, above the water pan. Bake 25 minutes, then do not open the oven, but turn the heat off and let sit an additional 5 minutes. This helps the cheesecake cool gradually so it doesn't crack. Take out the still-undercooked bars. Let cool at room temperature 1 hour. Then refrigerate overnight, during which time they will firm up quite a bit. Slice into bars the next day, wiping the knife between cuts. Refrigerate or freeze leftovers in a covered container.
Link Of The Day: