How to stay warm in the winter: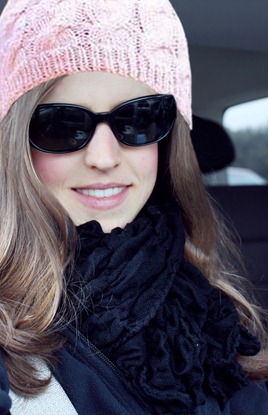 Option One: Hats and scarves!
I must have about a billion scarves (and lots of winter hats as well). To me, scarves are the only fun part of cold weather. Otherwise I'd be happy if it were 75 degrees all year long.
And they double as photography props, like in this oatmeal photo.
But there is another way to stay warm…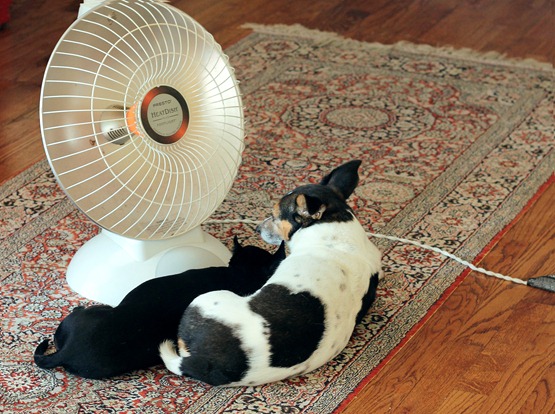 Option Two: Henry and Batman choose to park their butts in front of the heat dish.
All. Day. Long.
They even exercise in front of it: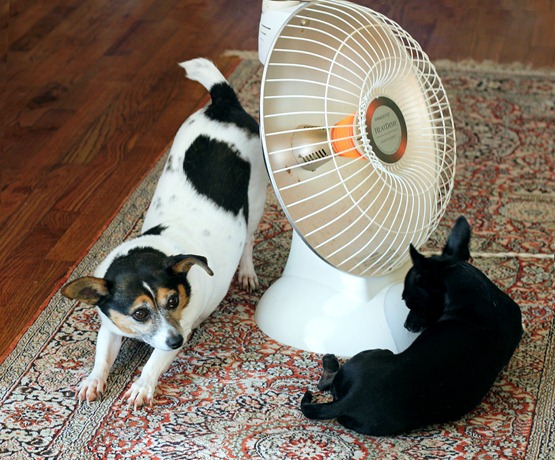 Strrrrrrrrrrrrrrrrrretch!
(Henry is very good at downward facing dog.)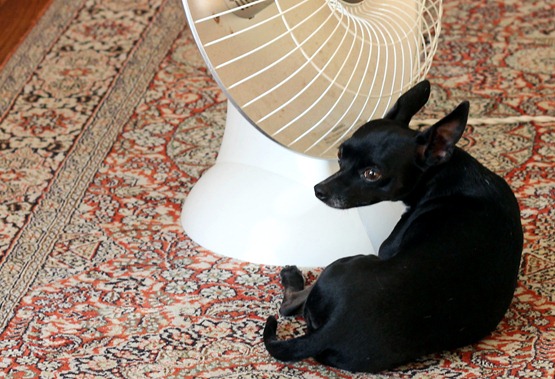 Batman is just very good at being cute.
I haven't been posting many photos of them lately, because they live at my parents' house and I often forget to bring my camera when I visit. But they're just as adorable as always!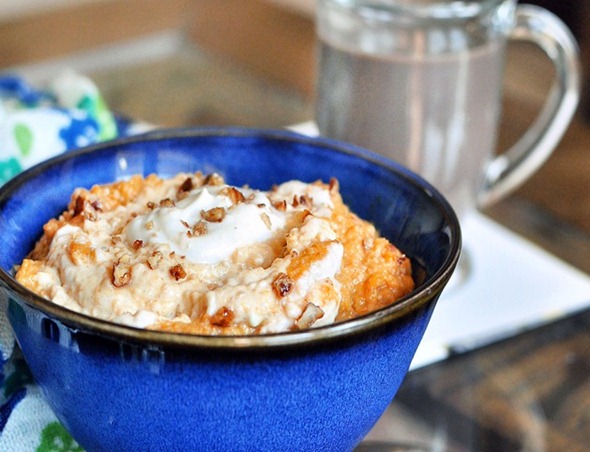 Option Three: Pumpkin Bread in a Bowl.
It's one of my favorite warm breakfasts, and it tastes especially good with raisins. Or chocolate chips, of course! I'd share with Batman and Henry… however, they won't even leave the heat dish for food. Their hierarchy: heat > food > walks > everything else.
Question of the Day:
Do you like scarves? And winter hats?
Tomorrow: Another way to stay warm… A chocolate way

.