"Bake Sale for Japan" Update:
Want some Cinnabon Caramel Corn? Um yeah, I do too!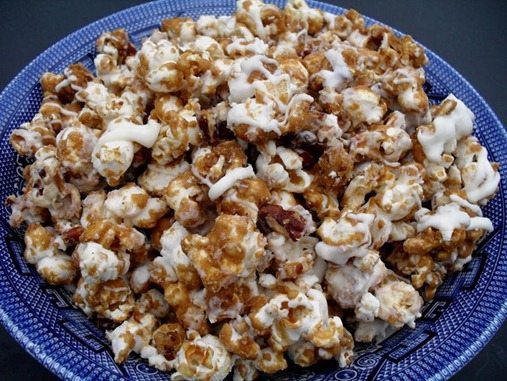 Here's what's been donated so far: List of Baked Goods
For all who've asked, this is a list of all the items donated so far. If you've donated something and it's not written down, it probably means my greedy spam filter ate your email. (Sorry 'bout that. Mr. Spam Filter gets hungry too!)
To those of you who've donated baked goods: although I haven't had time to email you all back personally, please know: I'm so grateful to everyone who's donated something. If you still want to donate, email me by this Friday, at [email protected], with the name of your recipe (and optional link), a photo, and where you're willing to ship.