At first, I was going to write a Memorial Day round-up post. But after making these healthy chocolate chip cookies, they were all I could think about, and I knew I'd have to share the recipe immediately with all of you.
Because, chocolate chip cookies!!!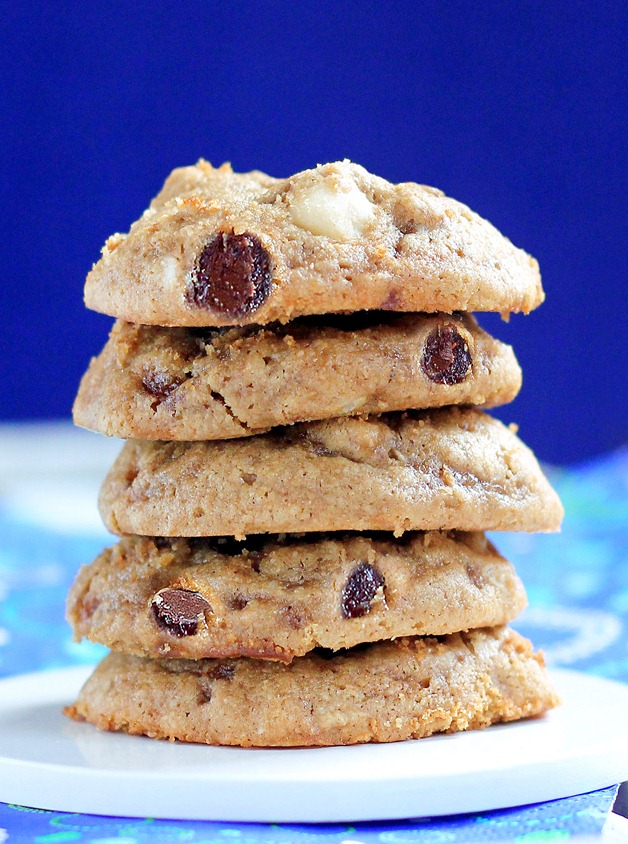 Cookies cookies cookies!!!
Ok, I'll calm down now. But not really, because… cookies!!!
Seriously, I think I've eaten too many cookies and am now on a sugar high. 😕
It's worth it, though. Chocolate chip cookies are always worth it. And these healthy chocolate chip cookies include macadamia nuts, making them even better than your average cookies.
If macadamia nuts weren't so darned expensive, I'd eat them like popcorn and put them in everything. Well, maybe not ketchup… that'd be weird.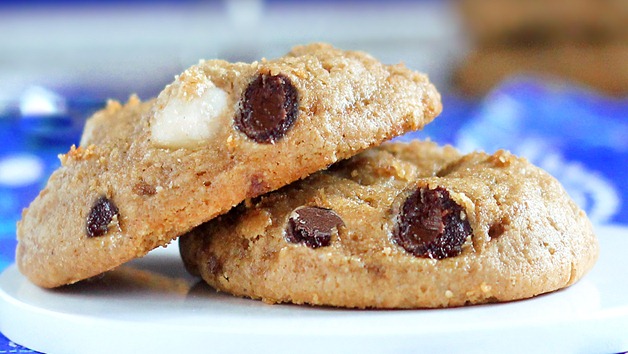 I made a big batch of these healthy chocolate chip cookies, adapted from my popular recipe for Chocolate Chip Cookies, last night at around 10PM.
The plan was to take them to a friend's annual Memorial Day party this afternoon, but my roommate and I ate so many that we're going to have to make more.
Cookies!!!
Sorry. Couldn't resist.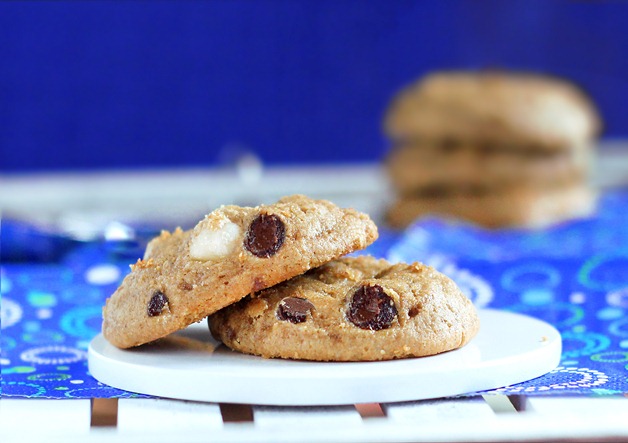 The Best Healthy Chocolate Chip Cookies
The Best Healthy Chocolate Chip Cookies
Yield:
Makes 14-20 cookies
Print This Recipe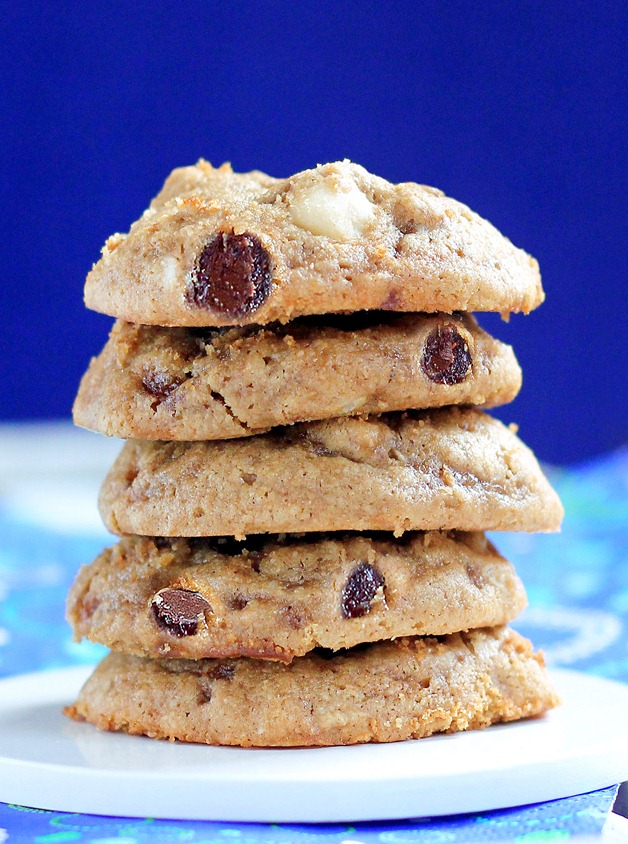 Ingredients
2/3 cup plus 1/2 cup oat flour (140g)
1/4 tsp salt
1/2 tsp baking soda
4 tbsp coconut sugar or brown sugar
4 tbsp unrefined sugar or xylitol (white sugar also works)
1/4 to 1/3 cup chopped macadamia nuts or walnuts
3 tbsp to 1/2 cup chocolate chips (Throw in a big handful. I never bother to measure)
1 tsp pure vanilla extract
2 tbsp vegetable or melted coconut oil
3-5 tbsp milk of choice, as needed
Instructions
Healthy Chocolate Chip Cookies Recipe: Preheat oven to 380 degrees. Combine all dry ingredients and mix very well. Add wet, and form into a big ball. Now make little balls from the big one. For soft cookies, refrigerate until cold (otherwise, just bake right away). Bake 7 minutes, or until they've spread out and look just a little undercooked. Remove from oven when they're still a little undercooked, then it's important to let cookies cool at least 10 minutes before trying to remove from tray, as they'll continue to cook while cooling. For soft cookies, store in a lidded plastic container. For crispy cookies, store in a lidded glass container.
Just Released – the highly anticipated second cookbook, Hello Breakfast!