Sometimes a recipe is so simple it makes you wonder why you hadn't thought of it before…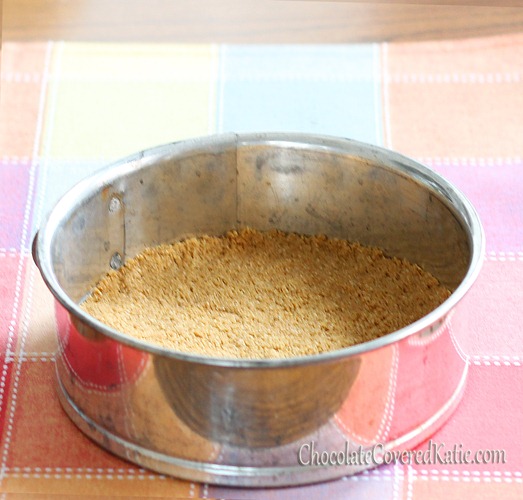 This healthy pie crust is one of those recipes.
I started with two basic ingredients, fully intending to add more. However, when I mixed those first ingredients together, I was surprised to find it really didn't need anything else to become a fully-functioning pie crust.
Depending on the graham crackers you use, this healthy graham cracker crust can be whole-grain, gluten-free, low-sugar, low-fat, vegan, and completely free of the trans fats that lurk in most commercially-prepared crusts.
You'll never have to buy a graham cracker crust again.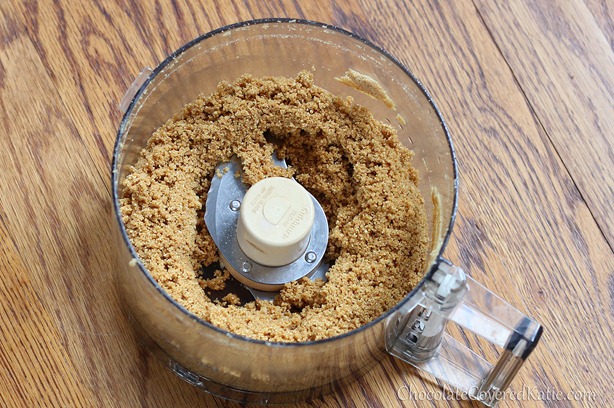 Healthy Graham Cracker Crust
1 1/2 cups crumbs of Homemade Graham Crackers, or 10 graham cracker sheets
3 tbsp oil or a butter spread like Earth Balance, or 3 tbsp milk of choice for a low-fat crust
In a food processor, process crackers into fine crumbles. Add the milk or oil (or buttery spread) and process again to combine. Pour the now-sticky crumbs into a prepared pie pan, and smush down very firmly with your hands or a sheet of wax paper. (Be sure to smush down VERY hard if using the milk version, as the lack of fat will make this crust crumbly if you don't.) You can go up the sides if desired, and if you need a larger crust simply add more graham cracker sheets and milk of choice (I used almond milk) until it reaches the same consistency as the original recipe. There's no need to pre-bake; just pour desired pie filling on top and then bake the pie according to whatever particular recipe you're making. This also works great for no-bake pies or even freezer pies!
View Pie Crust Nutrition Facts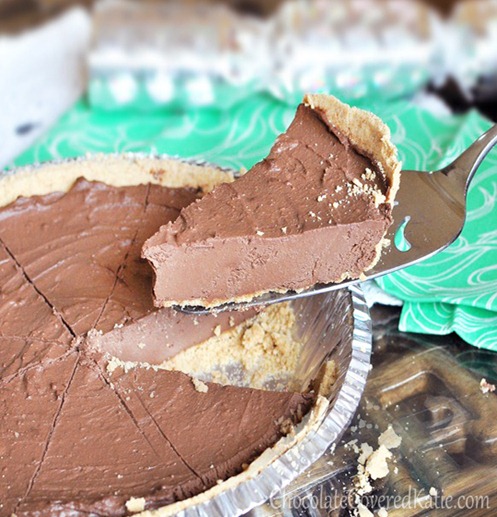 Highly recommended for the above: Ultimate Chocolate Fudge Pie.