Homemade sprinkles!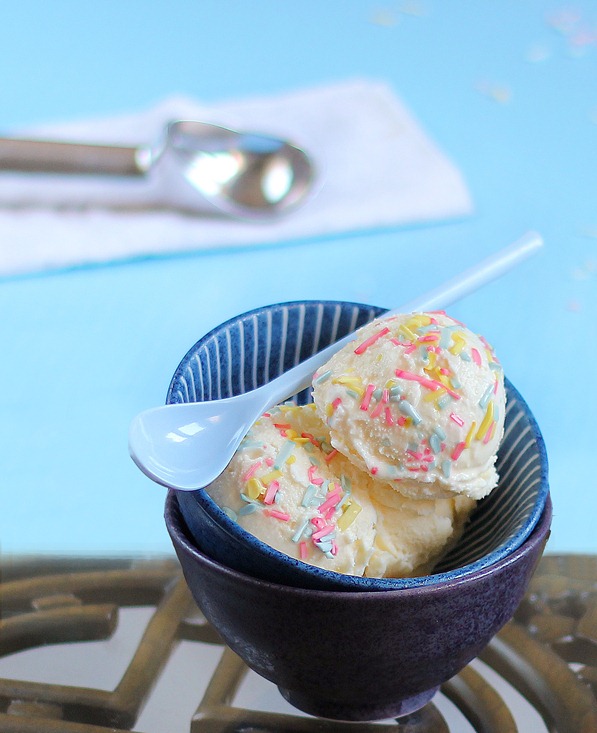 Somewhere over the rainbow…
Above, rainbow homemade sprinkles on my Healthy Vanilla Ice Cream.
I was surprised at how easy—and fun—it is to make healthy sprinkles from scratch, with none of the artificial ingredients, dyes, or corn syrup. Today's recipe is the creation of Hannah Kaminsky, a girl almost too good to be true. A gifted writer, recipe developer, and photographer, Hannah is also a former VegNews columnist and has published three cookbooks… all before graduating from college!
When asked if I'd like to review her newest cookbook, Vegan à la Mode, of course I jumped at the chance. The stunning photos (included for every single recipe) overwhelmed me. Tiramisu, Double Fudge, Sour Apple, Buttered Popcorn Ice Cream… How could I choose which one to try first? Then I saw the homemade sprinkles.
You know I have a thing for sprinkles.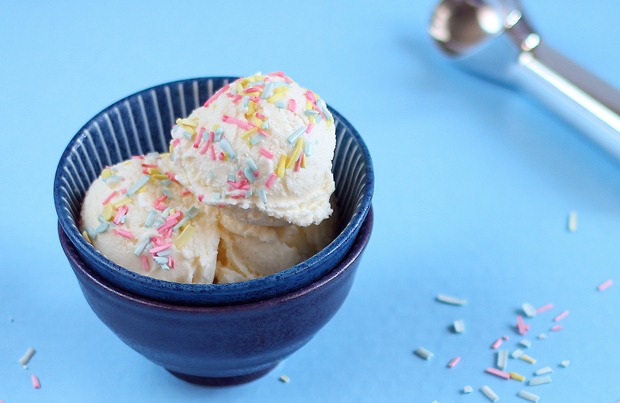 I will be reviewing the actual ice cream recipes in Hannah's cookbook, later this month. I'll also hold a giveaway so that one of you will be lucky enough to win a copy of this delectable book for your very own. In the meantime, you can buy it on Amazon. (This is not an affiliate link. I don't receive any money from sales of the book and am recommending it simply because I enjoyed it.)
Rainbow Homemade Sprinkles
(Reprinted with permission)
Rainbow Homemade Sprinkles!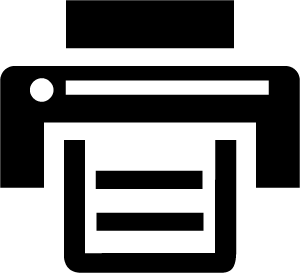 Print This Recipe
[mrp_rating_result show_count="false" show_rich_snippets="false"]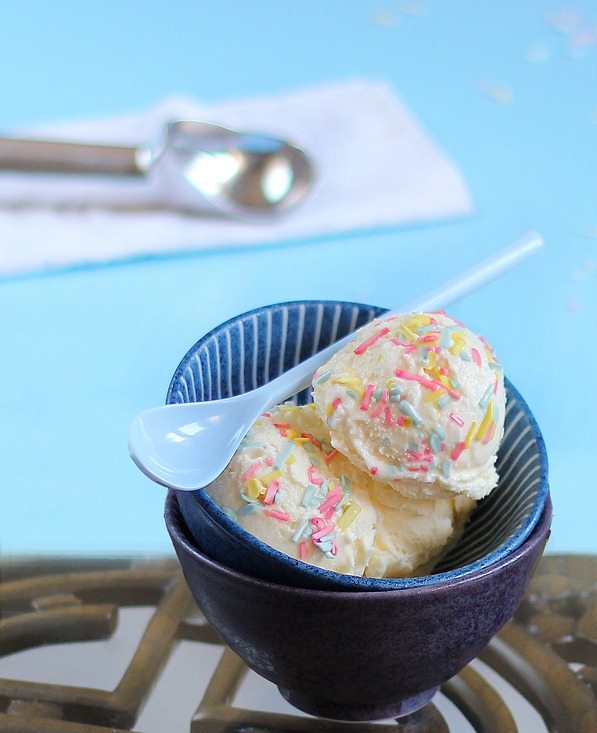 Ingredients
1/2 cup confectioner's sugar
1 1/2 tsp cornstarch
1/2 tsp vanilla, lemon, or almond extract
2-3 tsp vodka (for alcohol-free options, see below the next photo in this post)
Instructions
Sift the sugar and cornstarch together, being scrupulous about getting out any and all lumps. Add the extract of your choice, and slowly drizzle in the vodka, 1 teaspoon at a time, until the mixture becomes a smooth, very thick paste. Transfer the sprinkle paste into a piping bag fitted with a very small, round tip. (CCK note: I used a plastic bag and just cut a tiny hole in the side.) Pipe out long lines across either a silpat or piece of parchment paper, spanning the whole length of the surface. Let dry undisturbed in a cool place, for a full 24 hours, until dry to the touch. Colored sprinkles (see below the next photo in this post) made without the vodka may take longer, so be patient. Gently break the lines into short pieces, and store these vegan sprinkles in an airtight container for up to three months.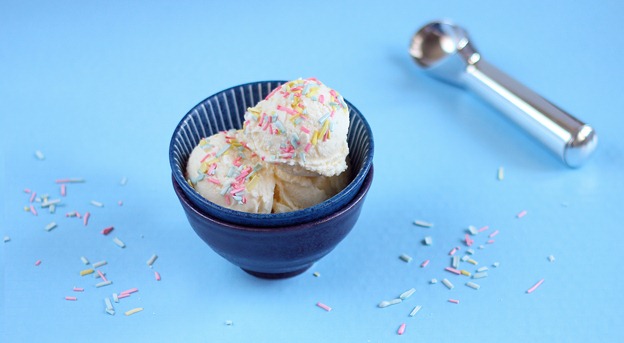 Color Variations:
For each additional color, make a full batch of white vegan sprinkles, and add the following:
Yellow sprinkles: 1/8 tsp tumeric
Green sprinkles: 1/4 tsp matcha or spirulina powder
Red sprinkles: 2 tsp red beet juice in place of the vodka
Blue sprinkles: 2 tsp red cabbage juice in place of the vodka (simmer 1/2 a red cabbage for an hour in a covered pot with a little water. Use the resulting liquid as the "cabbage juice.") Add a tiny pinch of baking powder and stir well.
CCK note: If you want a more vibrant result than is shown in the photos, you could also just use–in the original base– a few drops of food coloring, or natural food colorings for all-natural healthy sprinkles.
Link of the Day: