I've been holding on to this healthy tiramisu recipe for over a year, and I'm excited to finally get to share it. If you try the recipe, I hope you will love it as much as we do.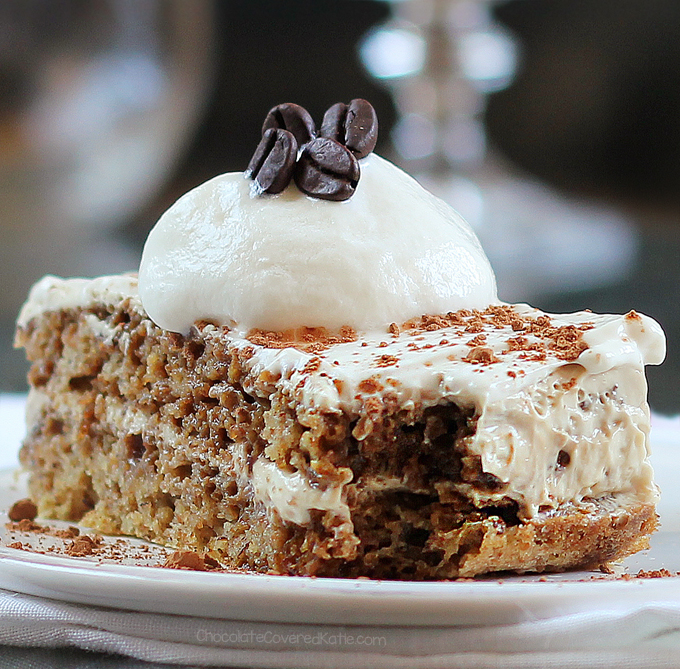 It is rich, creamy, and incredibly light – all for under 100 calories!
Eight years ago, I was given the incredible opportunity to spend Christmas in Italy.
We have cousins who run a hotel in a quaint beach town on the Italian coast, and even though they'd never met us before our trip, they completely showered us with hospitality.
Christmas that year was unlike any other I've ever experienced.
The #1 rule I learned for surviving an Italian gathering: If someone puts the most delicious food of your life down in front of you and then asks if you'd like seconds, your answer should always be NO.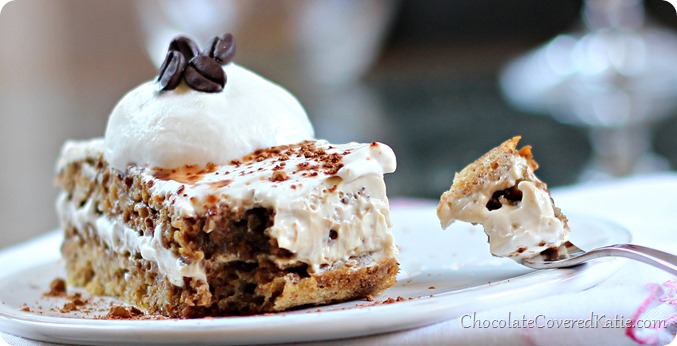 There will be at least 7 more courses to come, not including dessert.
So you had better save room.
But each course will be so enticing that, despite your best efforts, you will quickly abandon this rule. The meal will consist of over three hours of relaxing, conversing with family and friends, drinking, and stuffing yourself so completely that you'll be convinced you couldn't possibly fit in dessert. Yet when the tiramisu comes around, you will find yourself saying, "Just one bite."
And then another…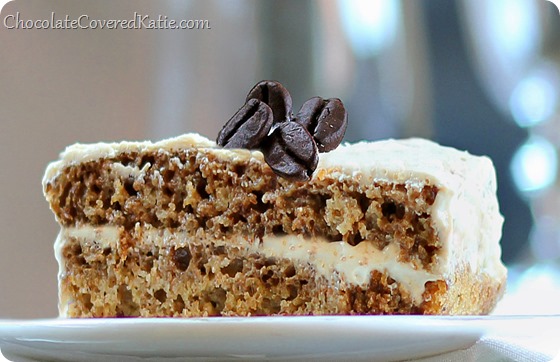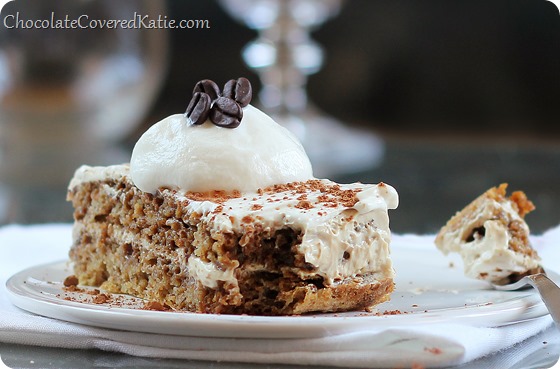 And then another…
If you're anything like me, you can always find room for tiramisu.

Healthy Tiramisu
This rich and deliciously creamy Tiramisu recipe is a healthy version of the classic.
Ingredients
2

tbsp

oil or milk of choice

1/2

cup

silken tofu or coconut cream

2

tsp

pure vanilla extract

1

egg or flax egg

1/2

cup

spelt, gf ap, or white flour

1/4

tsp

each: salt and baking soda

1/3

cup

sugar of choice or xylitol
Filling Ingredients:
3/4

cup

silken tofu or coconut cream

3/4

cup

cream cheese or vegan cream cheese

1/2

tsp

lemon juice

1/4

tsp

pure vanilla extract

2

tbsp

powdered sugar or erythritol

3 1/2

tbsp

espresso (or 3 1/2 tbsp water mixed with just over 1 tbsp instant coffee)

optional 1 1/2 tbsp rum or a few drops rum extract

optional cocoa for dusting on top
Instructions
Preheat oven to 350 F and grease an 8×8 square pan. Set aside. In a medium mixing bowl, whisk together the first 4 ingredients. In a separate bowl, combine all remaining cake ingredients and stir very well. Pour wet into dry and stir until just evenly combined, then pour into the prepared pan. Bake 25 minutes or until a toothpick inserted into the center of the cake comes out clean. Meanwhile, make the filling by blending the first 5 filling ingredients. (You will not use all of the cream in the Tiramisu, but it's best to make a full batch for smooth blending.) Stir the espresso and rum in a small dish.

To make the Healthy Tiramisu: Line a 9×5 loaf pan with plastic wrap. Cut the cake in half, placing one half  in the bottom of the loaf pan. Brush with some of the espresso, then smooth on a layer of cream. Place the other half of the cake on top, then cover with the rest of the espresso and another layer of cream. Refrigerate at least 5 hours before serving to let the espresso sink into the cake layers. Before serving, dust with cocoa if desired. Makes 4 big servings or 8 squares.

View Nutrition Facts
Trending Recipes This Week: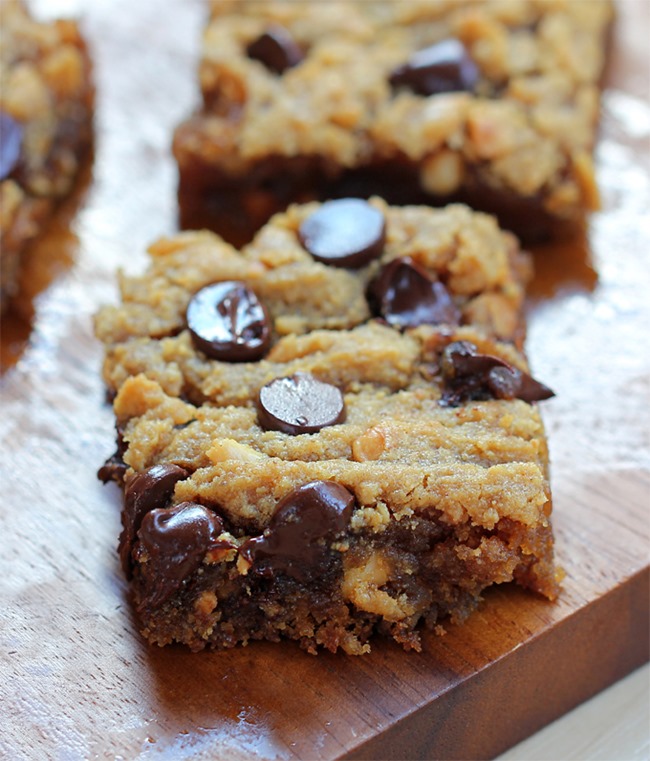 Chocolate Chip Peanut Butter Bars