One fish.
Two fish.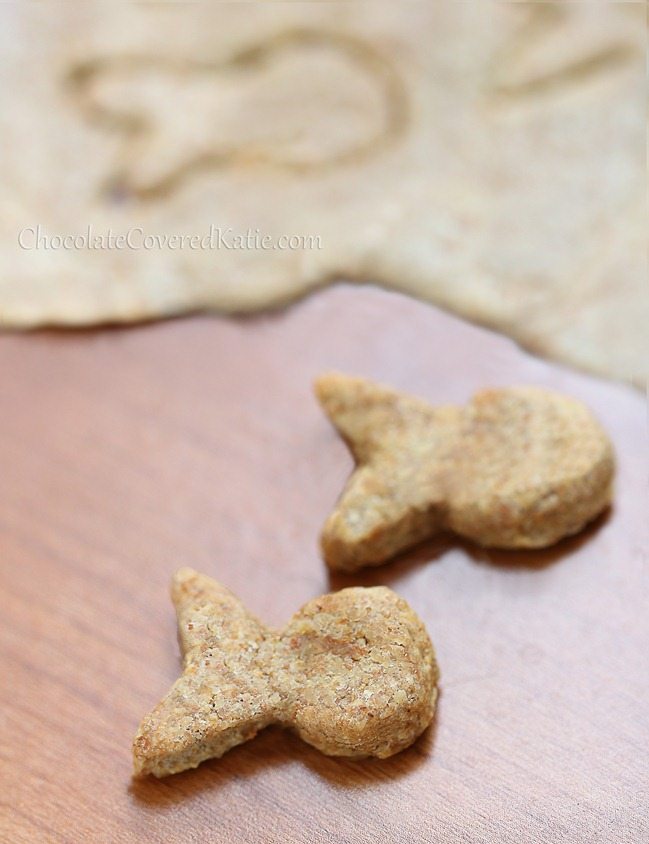 Red fish.
Blue fish.
Say! What a lot of fish there are.
-Dr Seuss
Quoting a beloved childhood author seemed a fitting way to begin a post about a beloved childhood snack: goldfish crackers! Or, as Pepperidge Farm says, they are "the snack that smiles back."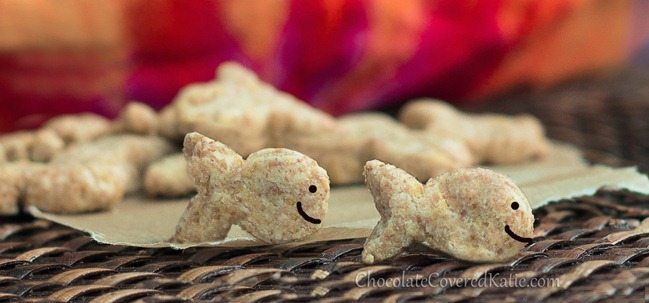 I drew on the smiles.
But these homemade goldfish crackers—filled with whole grains, fiber, vitamins, and deliciousness—are surely smiling inside.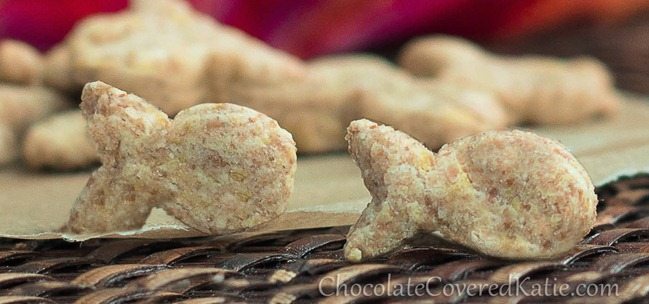 The recipe was inspired by (and heavily adapted from) an adorable cookbook called Classic Snacks Made from Scratch, by Casey Barber. Her recipes are neither vegan nor particularly healthy; but the photos are super-cute, and I love flipping through the book for ideas. Next on my "healthy makeover" list are Klondike Bars, pudding pops, and Milano Cookies. Today, we are going with the goldfish: they taste more rustic (and less "fake") than goldfish crackers from a store, yet they are just as delicious!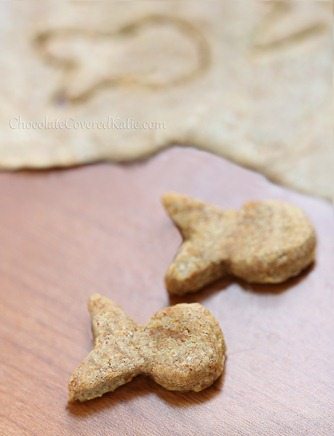 Healthy White Cheddar Vegan Goldfish
1 cup spelt or all-purpose flour (Bob's gluten-free will work here) (130g)
1 1/8 tsp salt (If you don't like salty crackers, decrease to 3/4 tsp)
1/2 tsp baking powder
1/2 tsp onion powder
2 tbsp nutritional yeast
optional: pinch turmeric for color
1/4 cup plus 1 tbsp milk of choice (75g)
3 tbsp coconut or vegetable oil (30g)
Preheat oven to 375 F. Combine first five ingredients in a bowl, and stir together. Mix in remaining ingredients until evenly incorporated. Transfer to bag and smush into a ball, then roll out between two sheets of parchment paper. Cut goldfish shapes, either with a goldfish cookie cutter or with a knife. (I cut them out carefully with a knife. After the first few, I gave up with the goldfish and cut the rest out with a circle cookie cutter.)  Cook on a parchment-lined baking sheet for 10-11 minutes. The yield will depend on the size of the cookie cutter you use (about 150 of the size shown in the photos). Thicker dough means puffier crackers; thinner dough yields crispier crackers.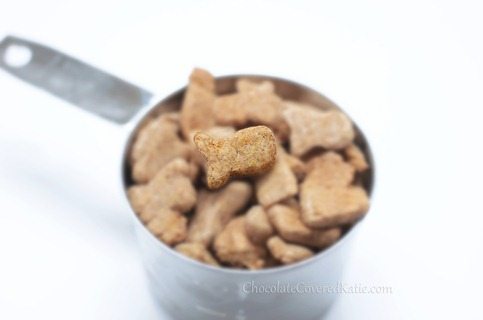 Question of the Day:
Do you like Goldfish crackers?
Cheeze-Its, Cheez Doodles, and Goldfish were some of my sister's favorite snacks when we were growing up. Me? I rarely ate any non-chocolate snack foods. I have a theory that my sister subconsciously developed a taste for salty, cheesy snacks as a defense mechanism when I refused to share any of the chocolate!
Link of the Day: