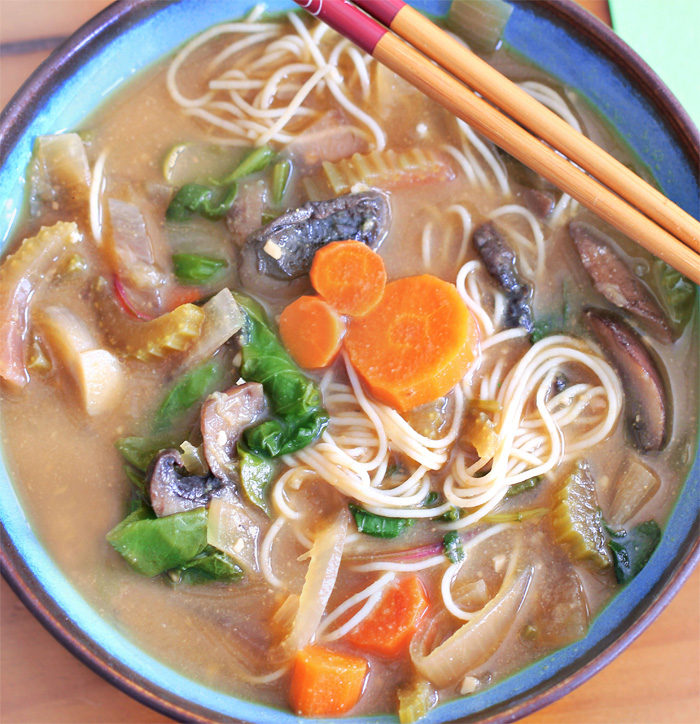 Of all the places I've been, Japan is most definitely among my favorites.
I was lucky enough to spend five years of my childhood in the country, meaning its culture has greatly impacted the way I learn, communicate, and view the world even to this day. Modern yet traditional, fast-paced yet serene, Japan is a true paradox. And it fascinates me.
On the one hand, the nation is highly efficient and at the forefront of modern technology. If you see something trending in the US, chances are good it was a trend in Japan first. Yet, at the same time the Japanese way of life is also one of tranquility and simplicity of spirit (shibumi), often lacking the urgency, stress, and flamboyance found in Western society. When you walk the streets of Japan, you may feel a sense of calmness and inner peace; this holds true even in a crowded supermarket or while riding on one of the country's famous speeding bullet trains (shinkansen).
It is a country steeped in history and culture: the shoguns and the samurai, Buddhist temples and Shinto shrines, anime and cutting edge fashions, martial arts and sumo wrestling… If you ever get a chance to attend a sumo wrestling match, take it! The experience is unlike any other you'll ever have.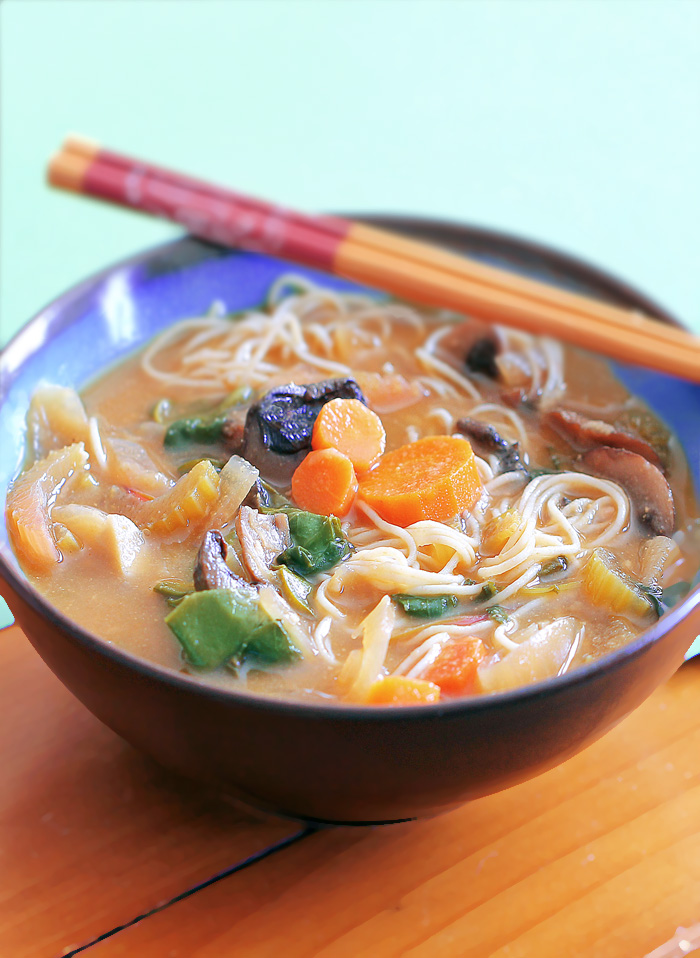 And then there is the food…
Honestly, I could branch off and write an entire blog on my love of Japanese cuisine, encompassing everything from the traditional (sushi, yakitori, onigiri) to the not-quite-so-traditional (Pocky!!!).
On a snowy day last week, craving comfort food to counteract the effects of this seemingly-interminable winter, I hibernated in my apartment and created the recipe you'll find below: a simple-yet-hearty miso soup, to which I added a parade of vegetables and noodles for a one-bowl meal that took me back to childhood. All that was missing was the dezato (Japanese dessert).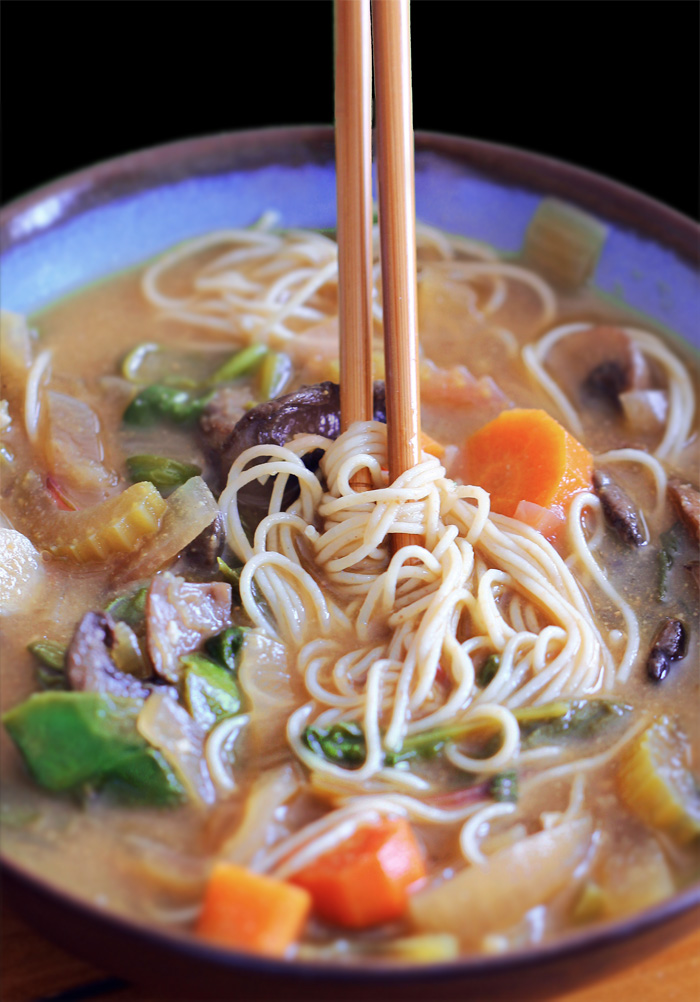 Hearty Vegetable Miso Soup
5 cups vegetable broth (1200g)
1 tbsp minced garlic (15g)
1 tbsp powdered or 3 tbsp fresh ginger, minced
1 large onion, chopped (170g)
1 1/4 cup carrots, sliced (110g)
2 cups portobello mushrooms, sliced (220g)
2 stalks celery, sliced
1/4 cup miso, dissolved in 2 tbsp broth (For soy-free, use chickpea miso) (60g)
2 cups raw kale or spinach, optional (100g)
cooked soba or noodles of choice, optional
In a large pot, combine the first three ingredients and bring to a boil. Once boiling, turn the heat down to low and add all remaining ingredients except the miso, kale, and noodles. Cover and cook on low for 12 minutes or until the carrots are soft. Turn off the heat and add the kale, stirring until it wilts. Immediately stir in the miso paste. Also stir in noodles if desired. Recipe makes about 8 cups total (without the noodles).
Currently Trending Recipes: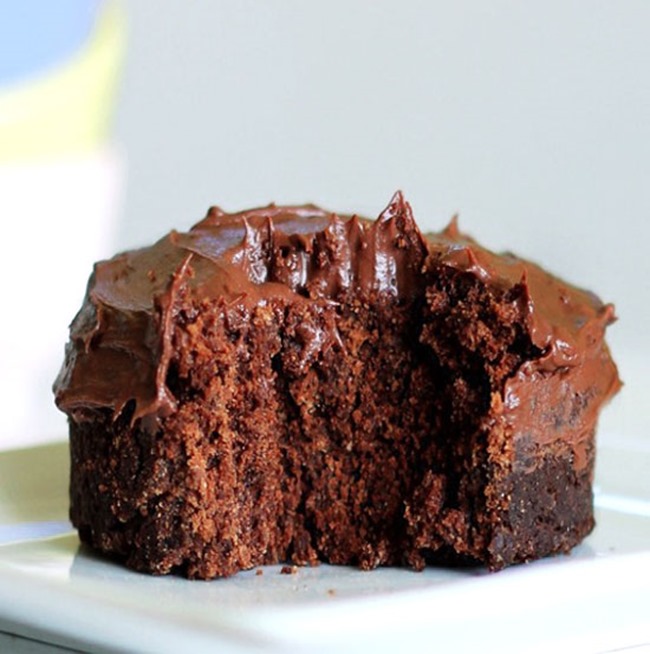 Chocolate Chip Peanut Butter Bars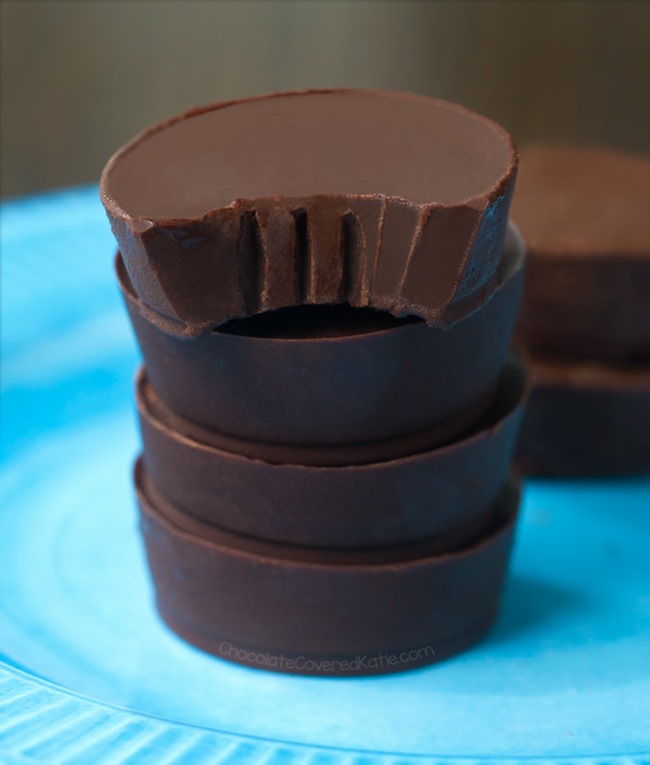 Fat Bombs  (Keto, Vegan, No Bake)