These homemade chocolate peanut butter protein bars are like biting into a Reeses peanut butter cup!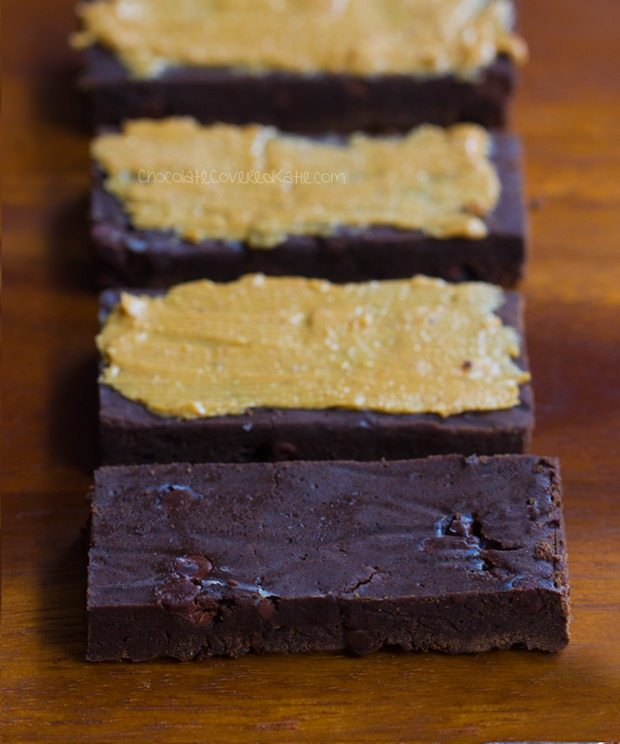 3 Reasons You Should Try Making Your Own Homemade Protein Bars:
1. If you like the idea of protein powder but never really know quite what to do with it, this is the perfect way to use up some of that protein powder hanging out in the back of your kitchen cabinet.
2. Most packaged protein bars on the market these days are filled with processed ingredients such as isolated soy protein, maltodextrin, corn syrup solids, sucralose, and added sugar.
3. Ummmm… remember the part where I mentioned these bars taste like biting into a Reeses peanut butter cup?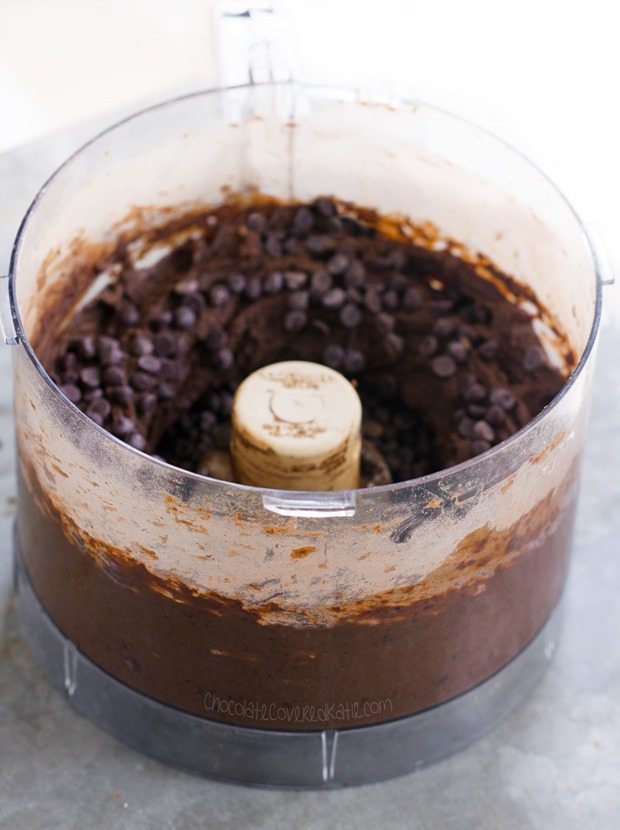 It's also much cheaper to make your own protein bars at home –
Just throw all of the ingredients together, and you end up with a whole batch of homemade protein bars for not much more than you would've paid for just one bar at the grocery store.
They can be gluten-free / dairy-free / egg-free / grain-free / soy-free / and oil-free
Avoid the unhealthy processed ingredients by making your own healthy chocolate protein bars at home.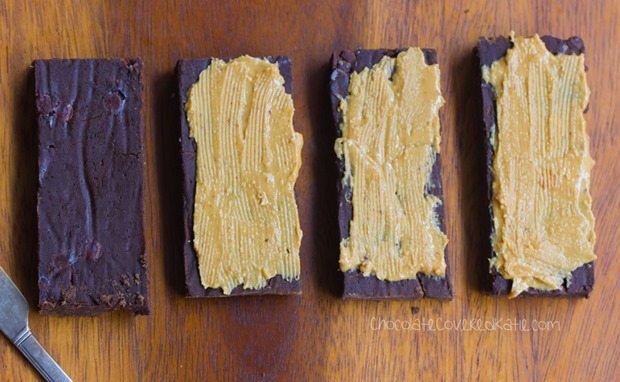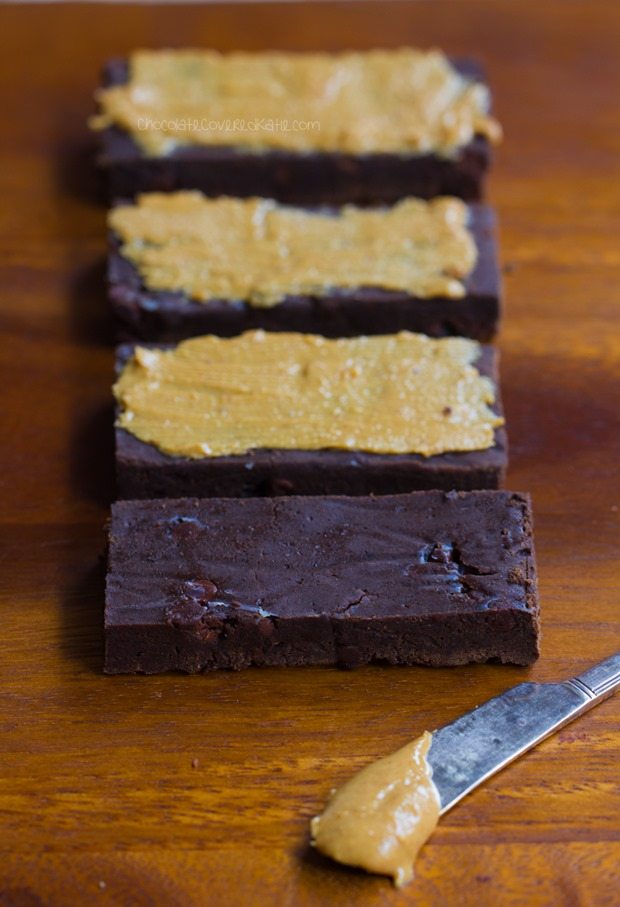 You can use your favorite chocolate protein powder or experiment with other flavors as well.
If you aren't into protein powder, these bars are also wonderful if made with 1/2 cup quick oats instead of the protein powder.
Although their protein count will not be as high, they will be just as delicious!


Chocolate Peanut Butter Protein Bars
Adapted from Black Bean Brownies
Chocolate Peanut Butter Protein Bars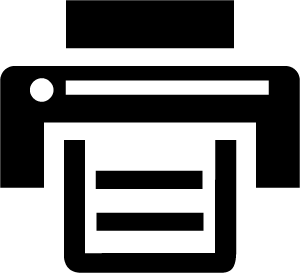 Print This Recipe
[mrp_rating_result show_count="false" show_rich_snippets="false"]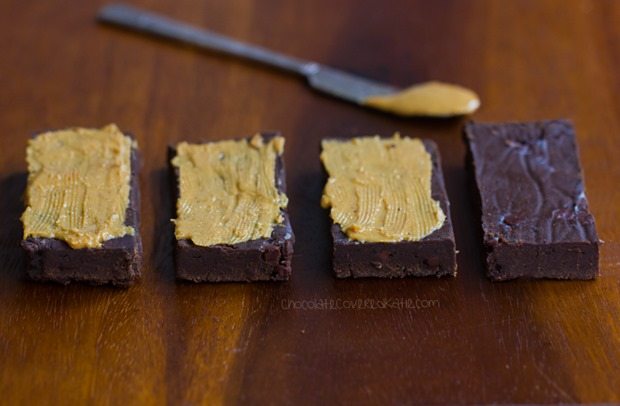 Ingredients
3 tbsp cocoa powder
1/2 cup chocolate protein powder (70g)
1/2 tsp baking powder
1/4 tsp salt
15 oz can black beans
1 tbsp pure vanilla extract
1/3 cup pure maple syrup, agave, or honey
pinch stevia or 2 tbsp additional sugar (liquid or granulated)
1 tbsp milk of choice (omit if using liquid sweetener above)
1/4 cup peanut butter or allergy-friendly alternative
1/3 cup to 2/3 cup mini chocolate chips (not optional; omit at own risk)
Instructions
Preheat oven to 350 F and line an 8-inch pan with parchment (or grease very well). Drain beans and rinse them extremely well to get rid of any aftertaste. Combine all ingredients in a good food processor until completely smooth. (A food processor will yield a much better taste and texture, but you can use a blender if you keep this in mind.) Smooth batter into the prepared pan, scraping every bit from the processor. Use a second sheet of parchment to press down evenly – keep pressing down, making sure batter doesn't go up the sides, and eventually it does spread to the edges of the pan. Bake 13 minutes on the center rack. They will look underdone, so take out and refrigerate the pan–loosely covered–overnight. This is my favorite trick to firm up baked goods while still retaining their moisture and not overcooking. The bars will be firm enough to cut by the next day, and you can top with more peanut butter if you wish.
Links Of The Day: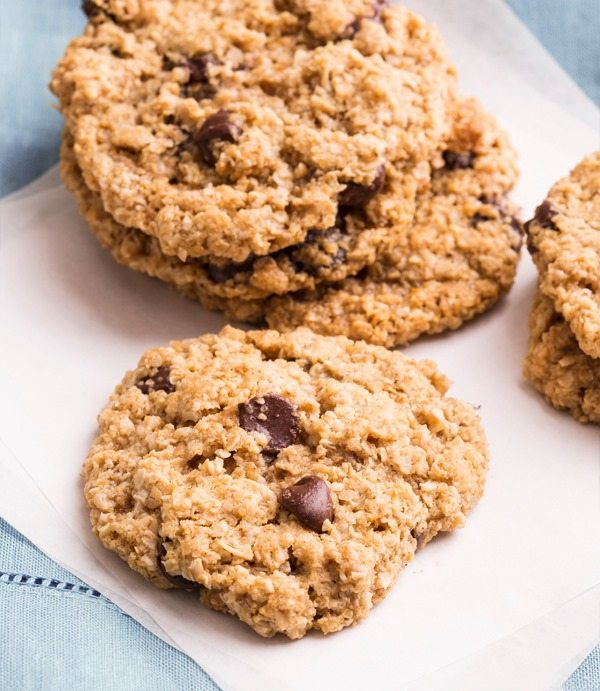 Flourless Chocolate Chip Cookies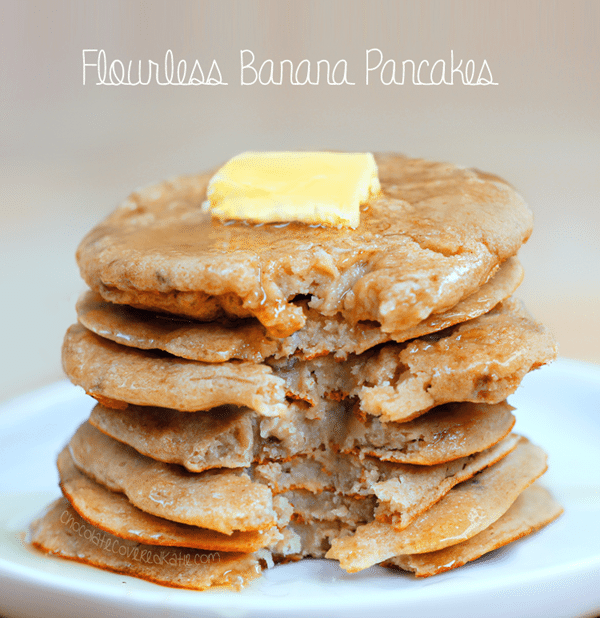 Flourless Pancakes – 3 Ingredients