Ultra soft and chewy peanut butter protein cookies you can feel really good about putting in your body.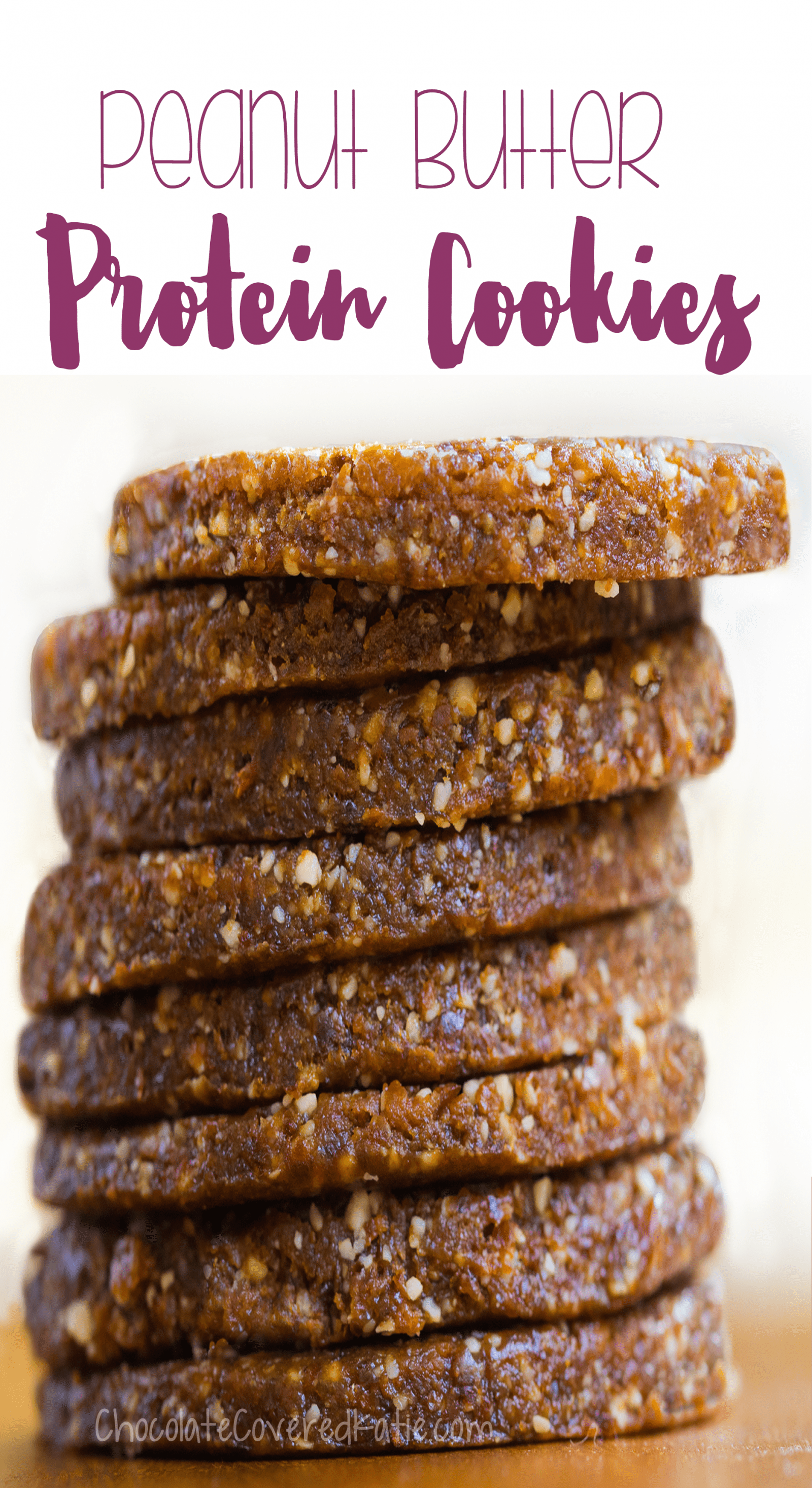 Plus, there are two versions, so you can pick your favorite!
But be warned… These peanut butter cookies are pretty darn addictive!
With so many people on special diets these days, giving loved ones a homemade batch of gluten-free, vegan, and allergy-friendly cookies high in protein and nutrition can be a welcome change from the ubiquitous butter-and-sugar Christmas cookies year after year.
There's no baking required, and you can switch it up to make as many different flavors as you want.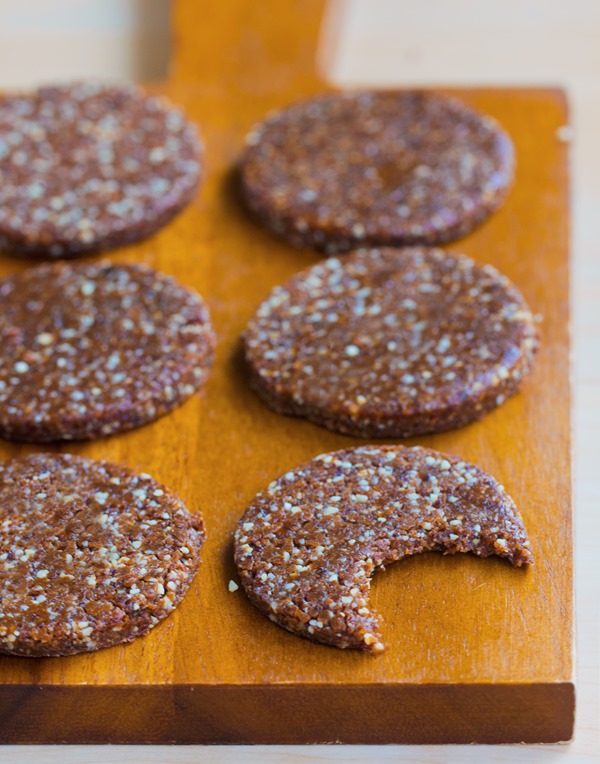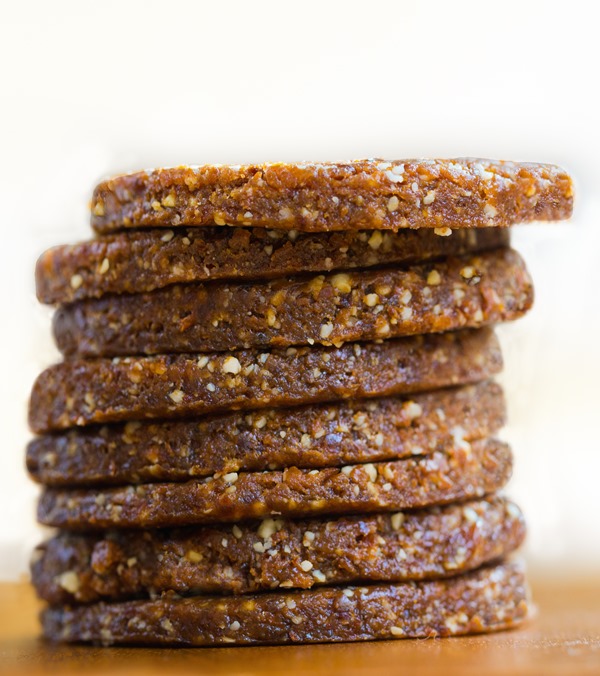 A few weeks ago, in my recipe post for Healthy Apple Pie, I hinted about an upcoming Chocolate Covered Katie television appearance, and today I am finally allowed to reveal the reason I was in New York City for Thanksgiving Break:
I was filming for The Dr. Oz Show!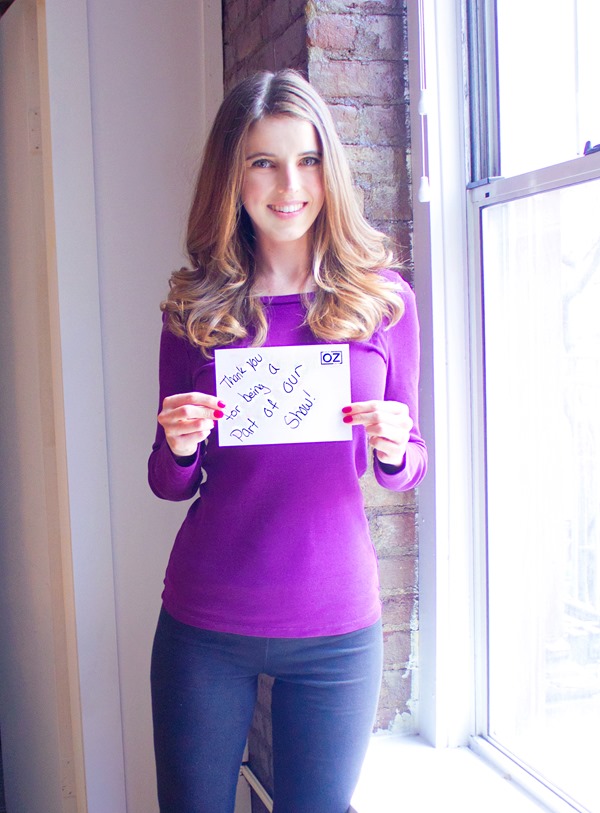 The episode—filmed in front of a live audience and airing this coming Friday (December 18th)—covers healthy holiday gift ideas, and these DIY peanut butter protein cookies are one of the four recipes you can see me making on the show!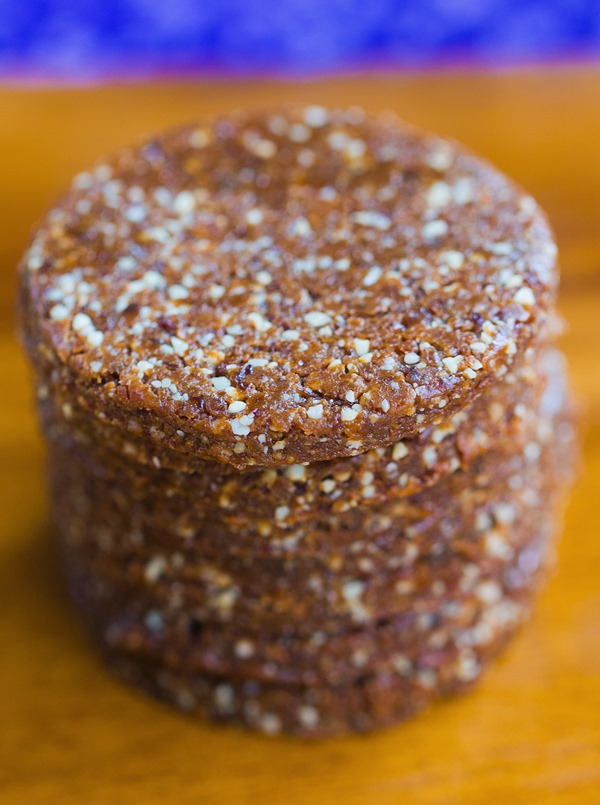 Peanut Butter Protein Cookies
Adapted from Homemade Peanut Butter Protein Bars
Peanut Butter Protein Cookies – 2 Recipes!
Yield:
Depends on size of cookie cutter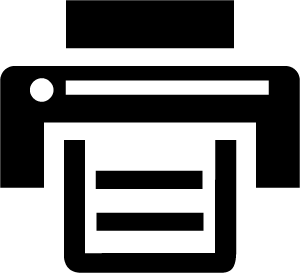 Print This Recipe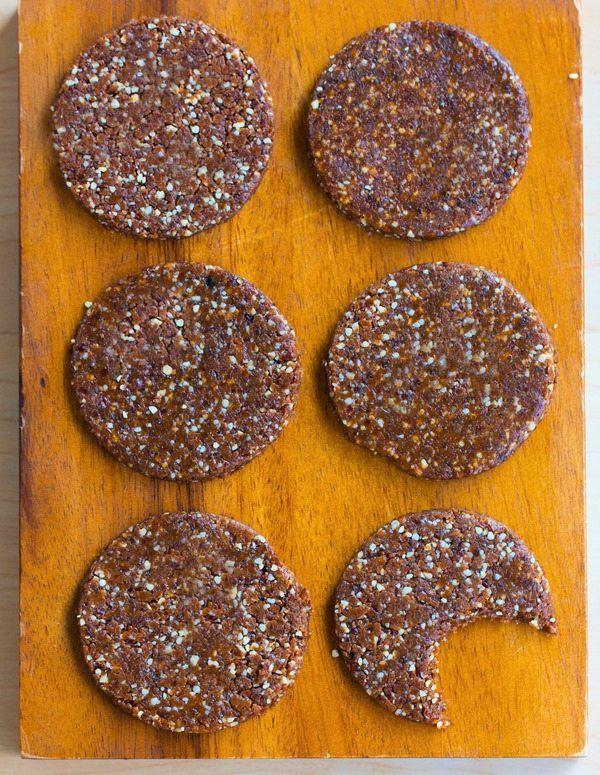 Ingredients
1/2 cup peanut butter OR allergy-friendly alternative
1/4 cup protein powder of choice
3/4 tsp baking soda (even if not baking)
1/4 cup sucanat or brown sugar
2 tbsp applesauce
1/16 tsp salt
Instructions
Gently heat your nut butter until easily stir-able. Stir all ingredients together very well, making sure the baking soda is well-incorporated. Transfer dough to a gallon-sized bag and roll out from inside the bag. Cut open the bag, and cut shapes. I recommend using small cookie cutters so the cookies don't break apart. To firm them up, you can freeze them until ready to serve OR you can bake them for 6-7 minutes in a preheated 350 F oven on the center rack.
Option 2 – Peanut Butter Cookie Dough Cutout Cookies: If you want cookies without any granulated sweetener at all, try the following instead: 1/4 cup peanut butter or allergy-friendly alternative, 1/4 cup plus 3 tbsp raisins, 1/4 tsp salt, 2 tbsp roasted unsalted peanuts, and 1/8 tsp pure vanilla extract. Combine all in a food processor until very smooth, then transfer to a gallon-sized bag and roll out from inside the bag. Cut open the bag and cut shapes with cookie cutters. Cookies can be stored at room temperature a week, or you can refrigerate or freeze for a few weeks.
Link Of The Day: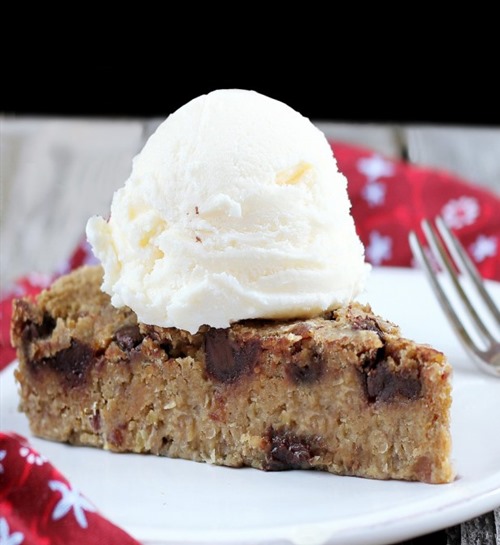 Sugar Free Chocolate Chip Cookie Pie
Be sure to tune in to The Dr. Oz Show this Friday, December 18th!