How to make healthy flourless pancakes at home, with just 3 ingredients, no gluten, no dairy, and no refined sugar in the recipe.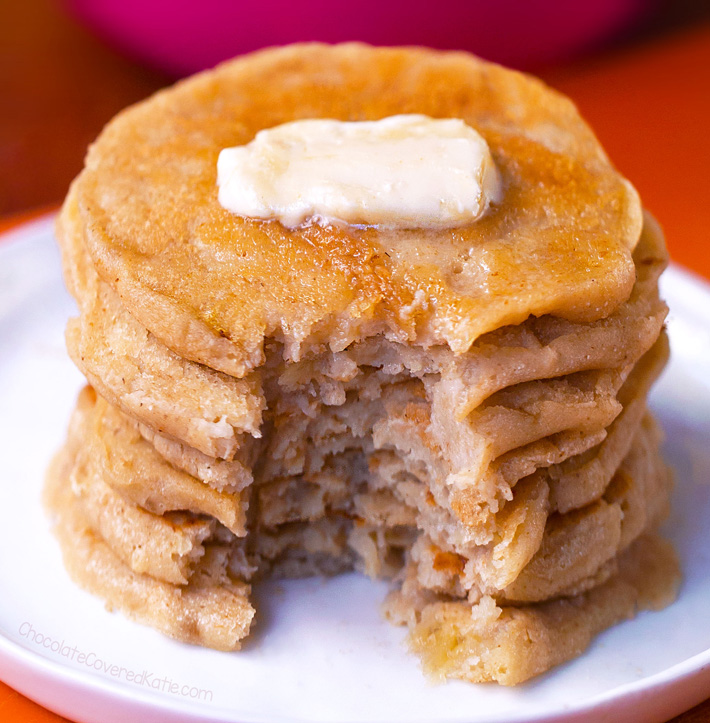 3 Ingredient Flourless Pancakes
Although the idea for 3 ingredient flourless pancakes has been going around the internet for a few years, every recipe I've ever seen has always included an egg as one of the three ingredients.
In trying to think of something for the eggs, I listed all of my favorite egg substitutes.
Banana was especially intriguing to me because it not only could replace the egg as a binder but also would add potassium and give the pancakes some natural sweetness.
I didn't know how it would turn out, but I was excited to experiment.
My favorite recipes are the ones where you look at the ingredients and think, "There is absolutely no way this could possibly work!"
Two examples on my blog of these types of recipes are the Avocado Smoothie Recipe or my chocolate Almond Butter Brownies.
You go into it expecting the recipe to be a big fat flop, then you're completely shocked and thrilled when it actually turns out exactly the way the directions said it would!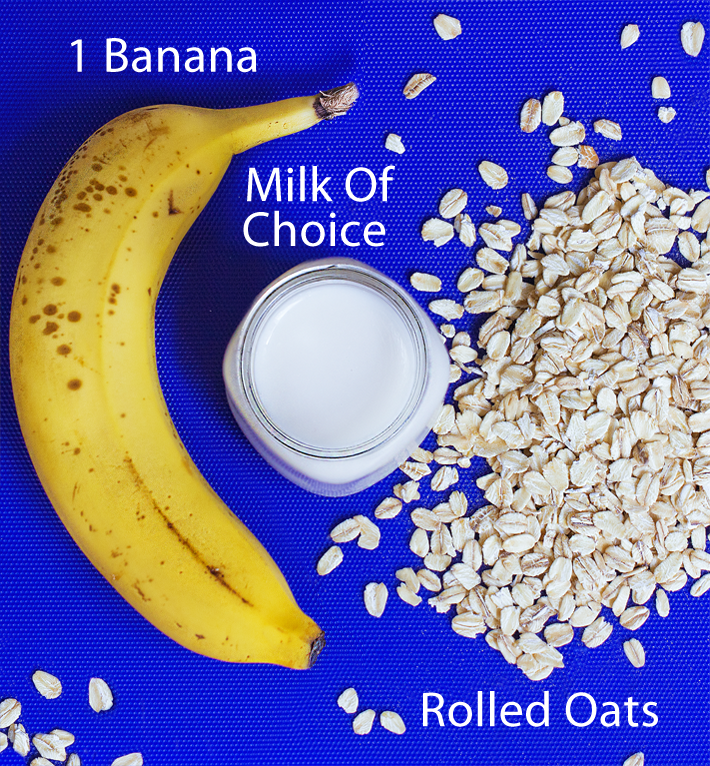 These 3 ingredient flourless pancakes definitely fit into that category.
One banana, 1/2 cup oats, 3 1/2 tbsp milk of choice, and that's all you need to make pancakes.
Who knew?!?!
Top the pancakes with maple syrup or fresh berries and Coconut Whipped Cream.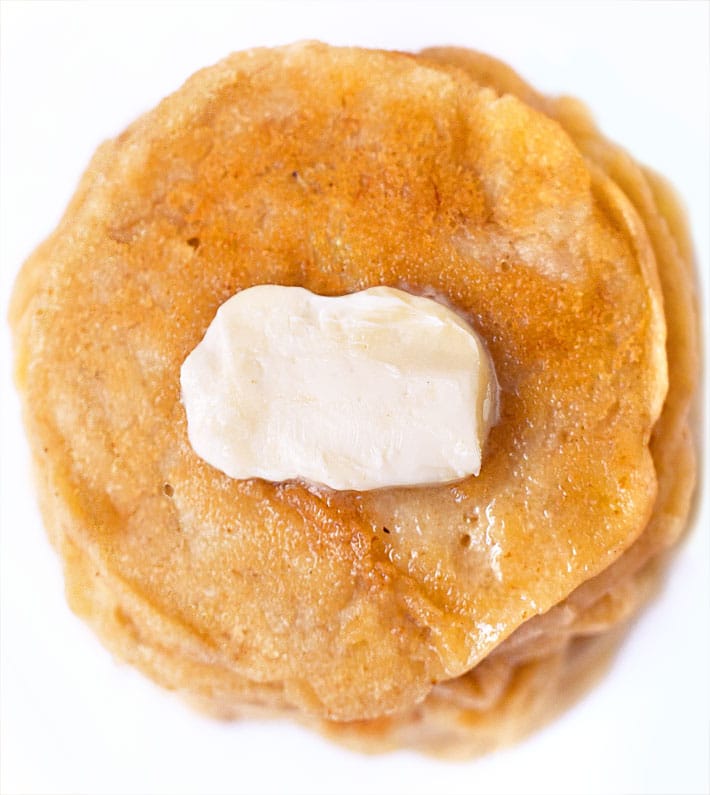 I'm sure someone will ask about a substitute for the banana: I haven't tried anything and therefore really can't tell you if something else will work here.
(Edit: sweet potato works!)
If anyone wants to experiment with applesauce or pumpkin or nondairy yogurt or anything else you can think of, I'd definitely love to hear the results of those experiments.
You Might Also Like: Overnight Oats – 15 NEW Recipes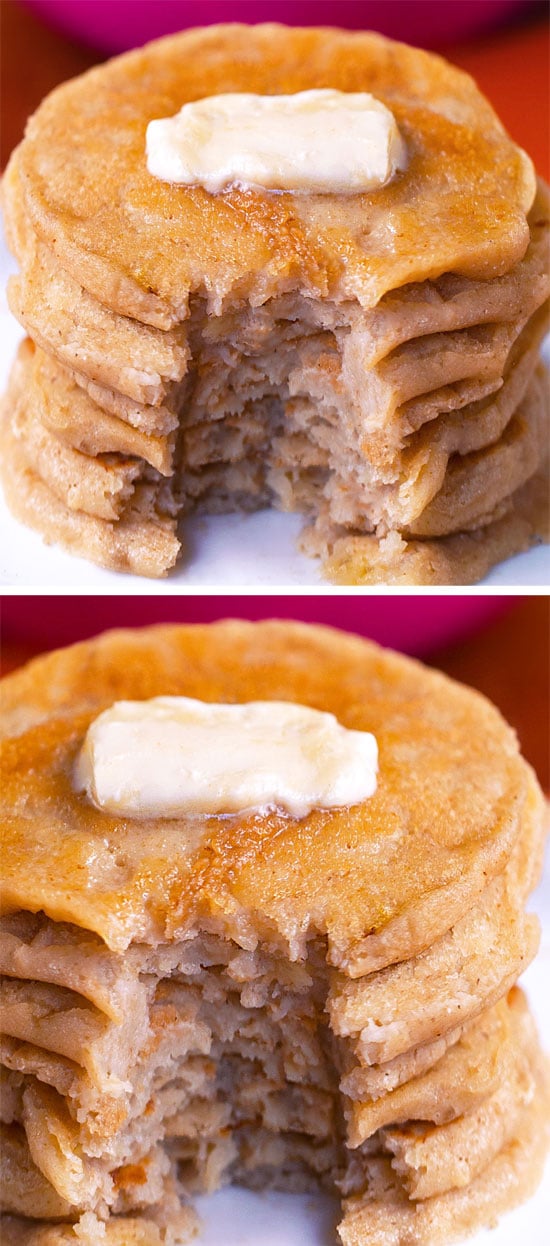 Also be sure to try these Applesauce Muffins.
Flourless Pancakes – 3 Ingredients
Easy 3 ingredient flourless pancakes with no eggs, gluten, dairy, or refined sugar.
Yield
6
– 7 small pancakes
Ingredients
1/2

cup

rolled oats

(Or make these Keto Pancakes)

1

medium banana

(90g peeled), or mashed sweet potato

3 1/2

tbsp

milk of choice

pinch

salt,

and sweetener of choice as desired

cinnamon and

chocolate chips if desired
Instructions
*If using a liquid sweetener, cut back on the milk by the amount of sweetener you use. And if you don't have a hand blender, either double or triple the recipe for a regular blender OR use scant 1/2 cup oat flour instead of the rolled oats and mash the banana by hand.

The Recipe: Grease a skillet VERY well so the pancakes won't start to stick before they're flip-able. Combine all ingredients with a hand blender, then pour ladles of batter onto the greased skillet. As soon as the pancakes are cooked enough that you can get a pancake flipper underneath without breaking the pancakes, flip and cook an additional minute. The recipe makes 6-7 small pancakes (size of the ones in the photos). If you make a larger batch, leftovers can be refrigerated or frozen.

View Nutrition Facts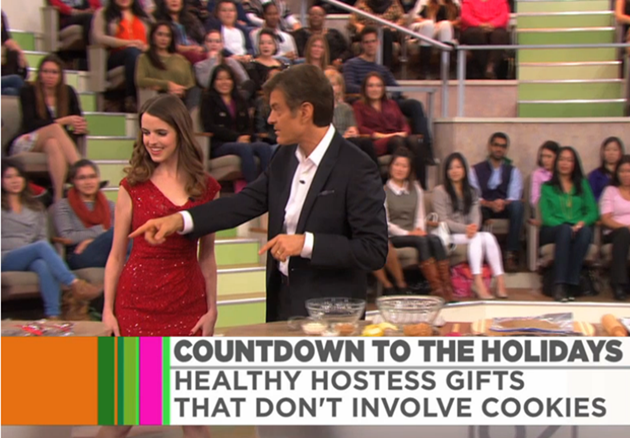 And the promised photos from my appearance on the Dr. Oz Show: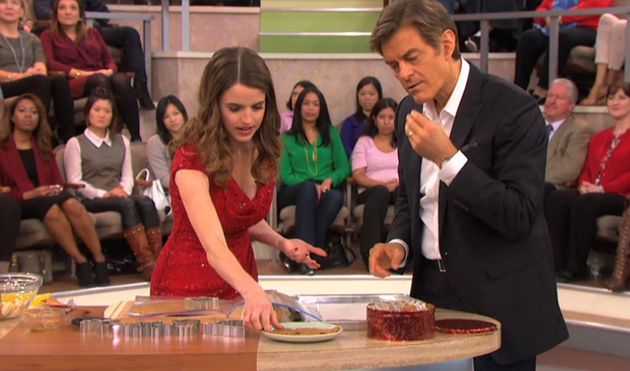 If interested in the recipes highlighted on the show, they can be found at the following links:
(For the chocolate spoons that were featured on the show, simply dip spoons in melted chocolate, sprinkle on desired toppings, and refrigerate or freeze until the chocolate sets.)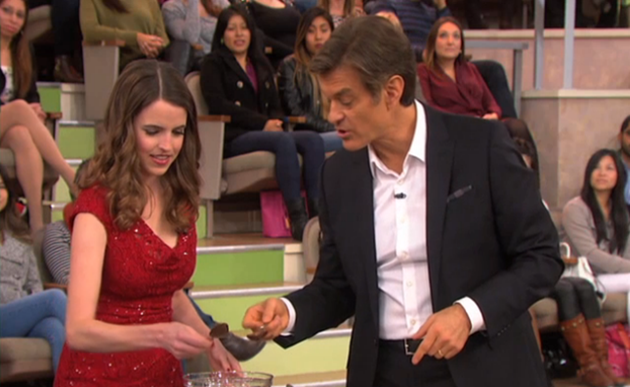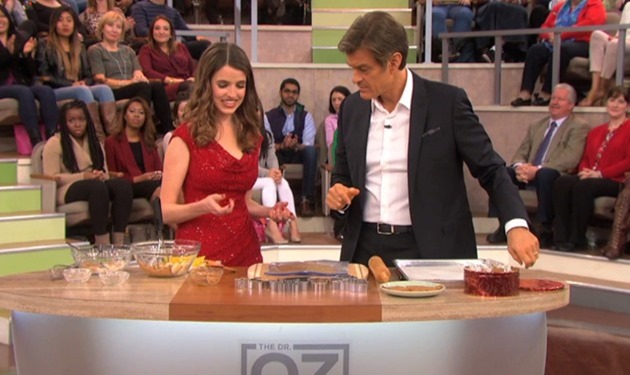 Apparently I really, really like talking with my hands.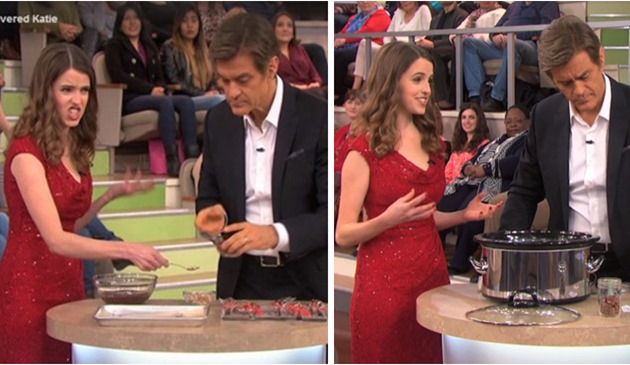 Aaaaaaaaand… this is probably why I'm getting wrinkles.
#overexpressiveface😛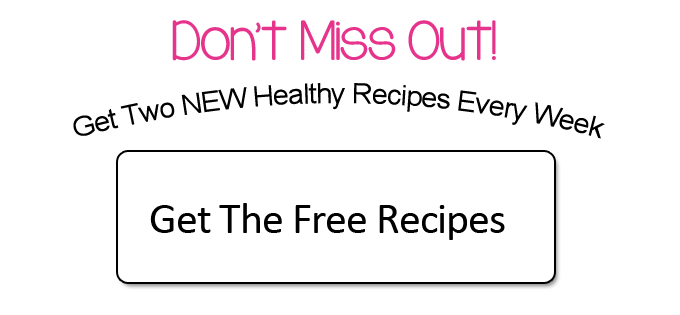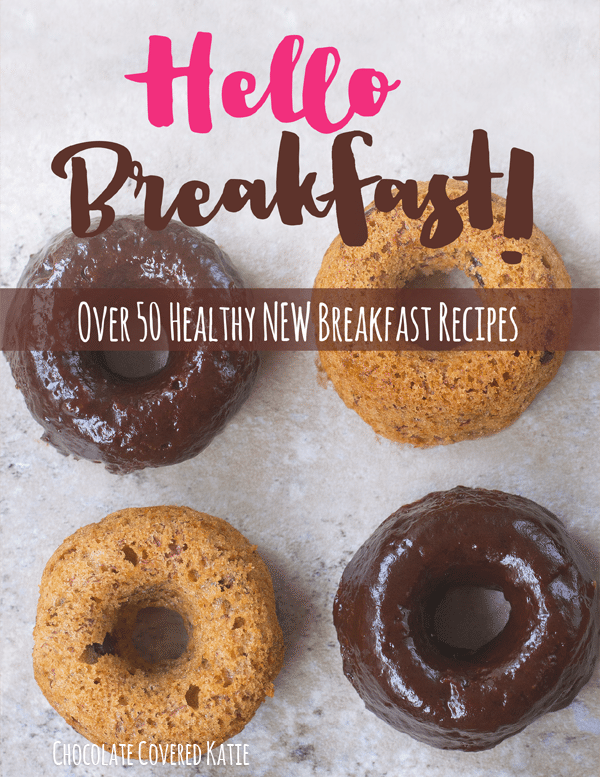 This Week's Trending Recipes: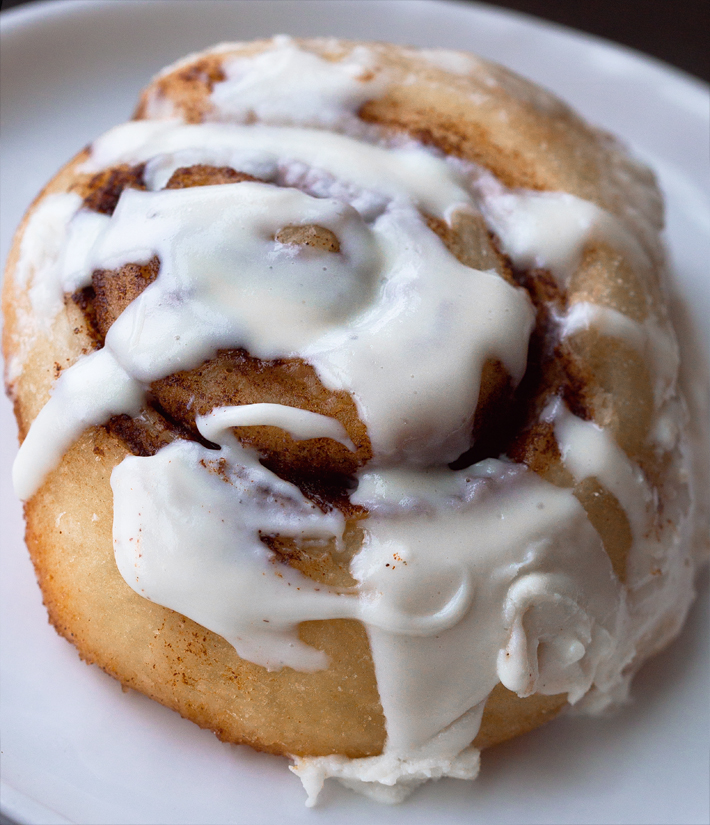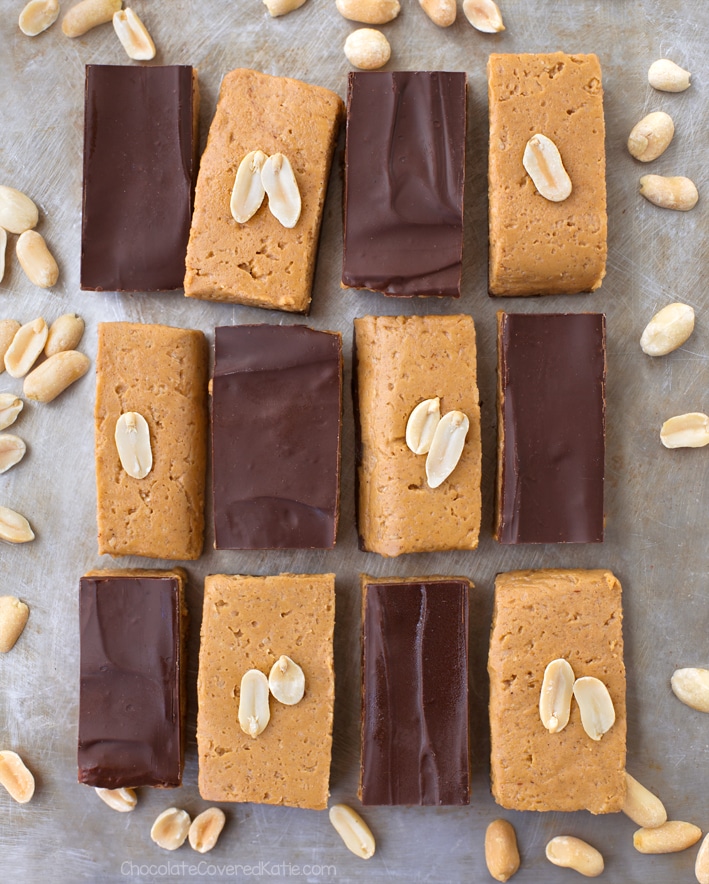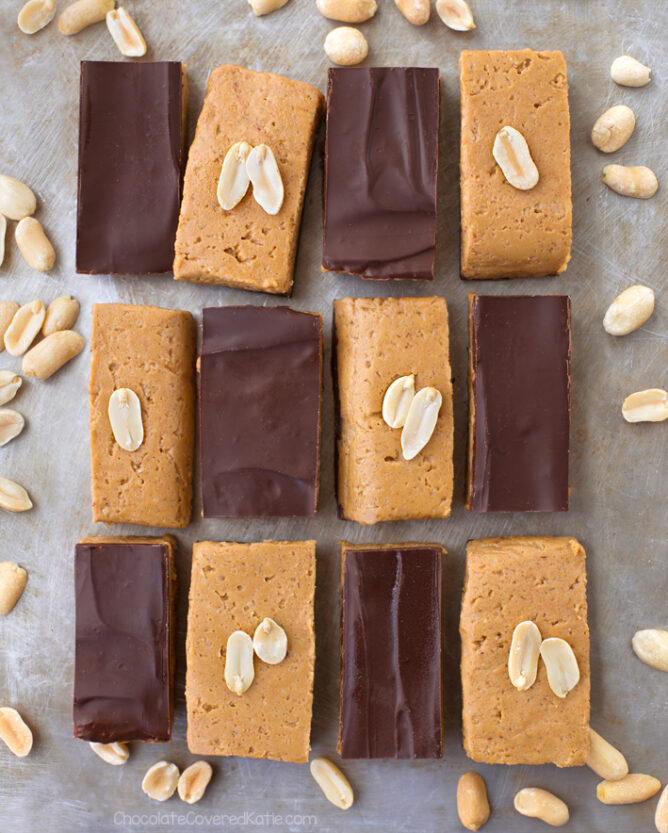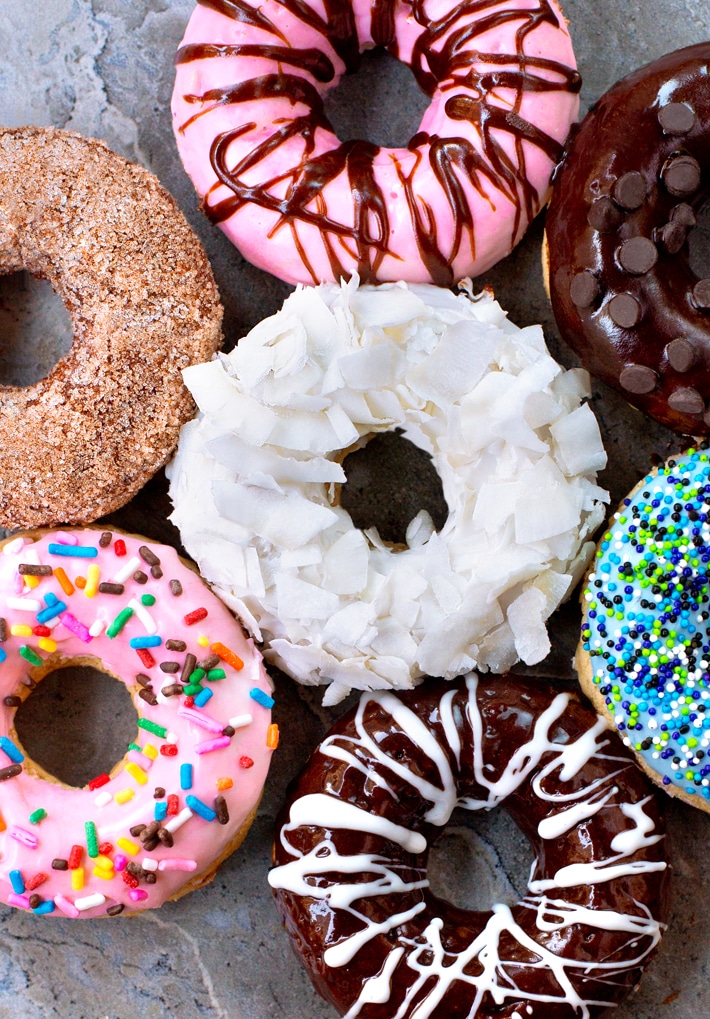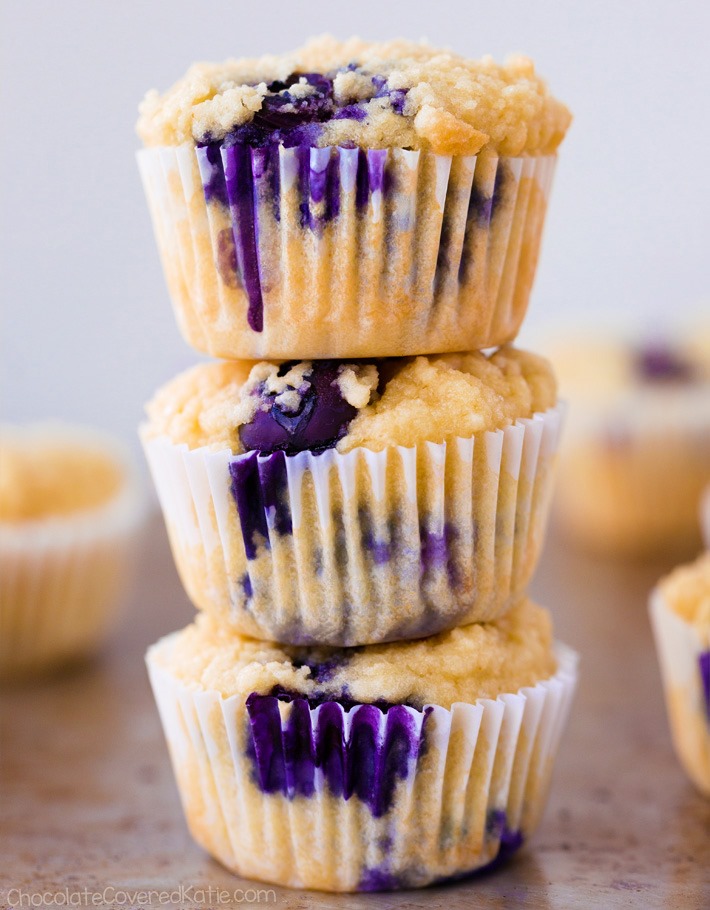 Or these Healthy Blueberry Muffins