Do you know how to cook millet?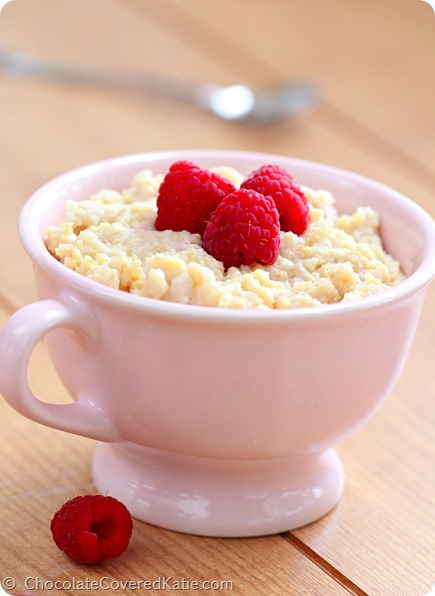 By now, pretty much everyone has heard about (and is most likely tired of hearing about) quinoa's superpowers and how to cook quinoa. With all of the hype surrounding quinoa, millet often gets overlooked, which is unfortunate because this ancient seed is highly nutritious (providing copper, magnesium, fiber, iron, and B vitamins) and yields a super fluffy and creamy result when cooked.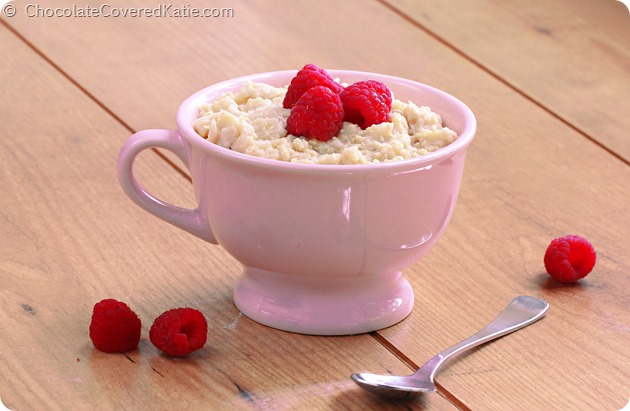 Look for millet in the bulk section of Whole Foods or a health food store. It can also often be found in regular grocery stores, packaged by companies like Bob's Red Mill or Arrowhead Mills. (If nothing else, you can order millet online.)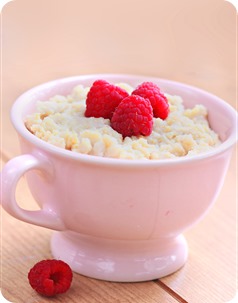 If you like quinoa—or even if you don't—chances are high you will like millet just as much… or more!
How to Cook Millet
(makes 2 servings – Feel free to omit the sweetener for a savory millet)
1/2 cup dry millet (80g)
1/4 tsp salt
1 cup milk of choice (240g)
1 cup water or more milk of choice (240g)
2 tbsp sugar of choice or xylitol (22g)
pinch stevia, or 2 more tbsp sugar of choice
1 tsp pure vanilla extract
optional: raisins, fruit, mini chocolate chips
How to cook millet: In a medium pot, combine the first six ingredients (if using raisins, add them as well), and bring to a boil. Cover and cook on "low" for 20 minutes. Then turn off the heat but leave covered another 20 minutes. Stir. Millet should be thick and fluffy now. If it's still a bit liquidy, cook uncovered until desired texture is reached. Turn off heat and stir in vanilla extract. If desired, stir in chocolate chips or fruit of choice. Can be eaten hot or cold.
Click for: Breakfast Bowl Millet Calories and Nutrition Facts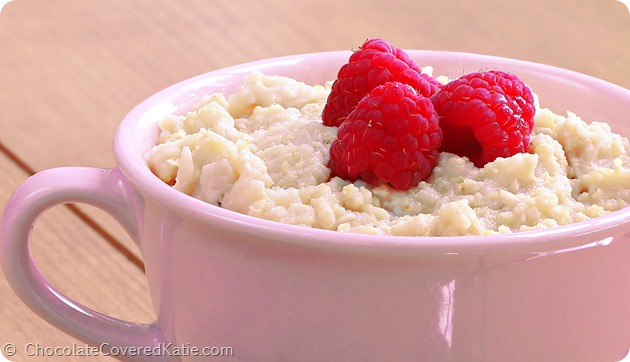 Question of the Day:
This question actually has nothing to do with how to cook millet… I'm attending a potluck this coming weekend and would love suggestions of what dessert to bring. So the question of the day is:
Do you have any go-to desserts you think would be good for a potluck?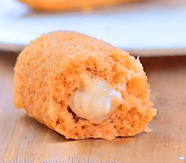 Link of the Day: Homemade and Healthy Twinkies—with a healthy cream filling.