Have you ever tried a raw cheesecake recipe?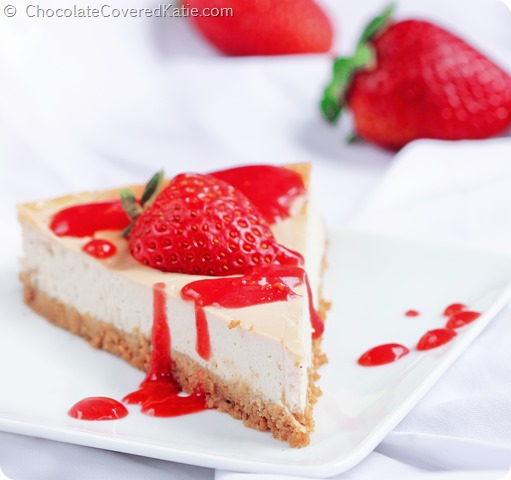 If you've never tried making one, today's recipe is great for beginners – It only calls for 6 ingredients, and there's no need for an oven. This raw cheesecake may look super fancy, but it could not be easier to make!
So how does it taste?
With raw cheesecake, it's almost like you are biting into a slice of cheesecake- flavored fudge. The texture is rich and velvety, and the cheesecake is meant to be savored slowly. Even a small slice is extremely satisfying and will give you a comfortable feeling of fullness without weighing you down.
The best part is that, once you know the basic recipe, customization options are wide open to you! Chocolate Brownie Cheesecake? Mango Vanilla Cheesecake? Raw Cinnamon Swirl Cheesecake?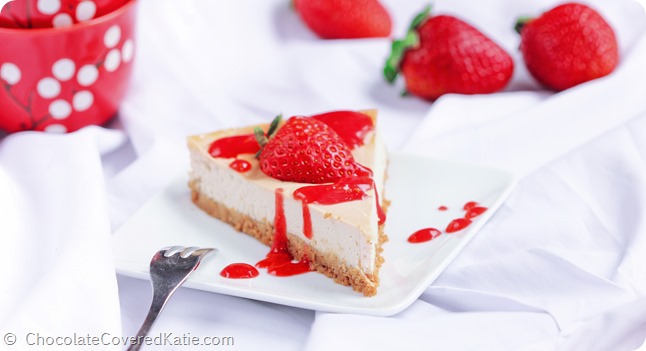 You can mix and match flavors to find your own ultimate raw cheesecake recipe.
When eating a raw cheesecake, it's best to not expect the cheesecake to taste exactly like your favorite non-raw cheesecake. Instead, enjoy this cheesecake in its own right.
It is absolutely fantastic, and I hope you will love it as much as I do!
Side note: If you'd prefer a baked cheesecake, be sure to try my Healthy Cheesecake Recipe.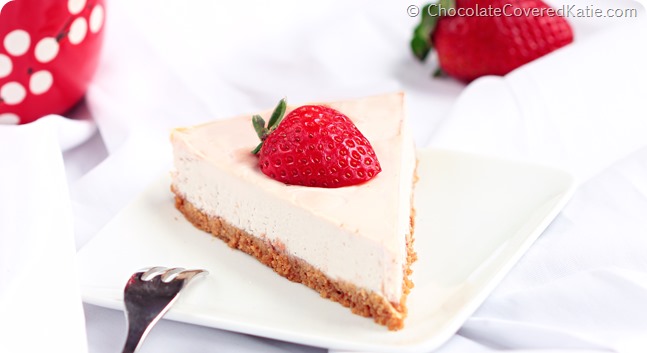 Raw Cheesecake Recipe
Raw Cheesecake Recipe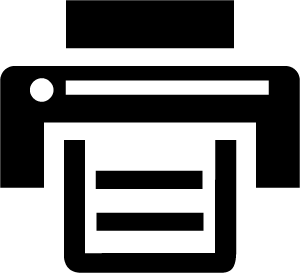 Print This Recipe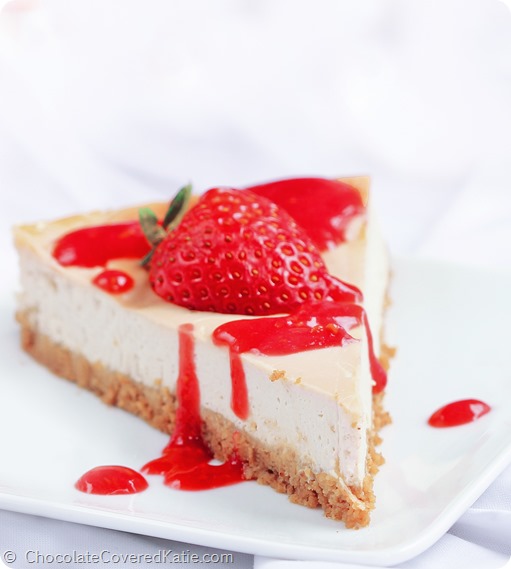 Ingredients
2 1/2 cups raw cashews or macadamia nuts
1 tbsp vanilla bean paste or 2 tsp pure vanilla extract
1/2 cup pure maple syrup, honey, or raw agave
1/4 cup + 1 tbsp melted virgin coconut oil
1/2 cup lemon juice
1/4 cup water (plus more for soaking cashews)
1/8 tsp salt
optional: Blend strawberries with a little sweetener of choice for a sauce
Instructions
Raw Cheesecake Recipe: In a cereal bowl, cover the cashews with water and let soak 8 hours or overnight. (If using the raw crust recipe below, you can make that while you wait.) Drain and pat completely dry. Combine all ingredients (including the 1/4 cup water) in a high-quality food processor or Vitamix and process for 6-7 minutes, stopping occasionally to scrape down the sides. Pour into a prepared crust—either a graham cracker crust or the crust recipe below:
1 cup pitted dates
2 cups raw almonds
1/16 tsp salt
1/4 tsp pure vanilla extract
up to 1 tbsp water, if needed
Line a round 9-inch springform pan with parchment paper, and set aside. Combine all crust ingredients except water in a high-quality food processor (not a blender) until fine crumbles form. If the mixture is too dry, add the water. Press the crust mixture into the prepared pan, then cover and freeze until ready to use. Store the raw cheesecake in the freezer for up to 2 weeks, and thaw 15-20 minutes before serving.
Link Of The Day: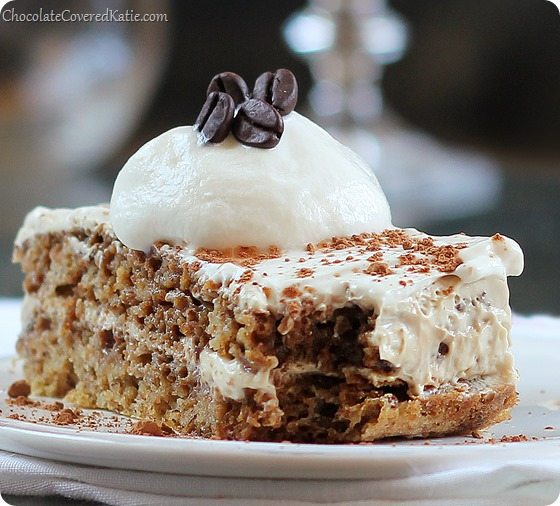 Healthy Tiramisu Recipe – Rich, creamy, and secretly GOOD for you!