What are flax eggs? And why use them? Here's a simple guide on how to make a flax egg, plus why it's a great trick to know, even if you're not a vegan!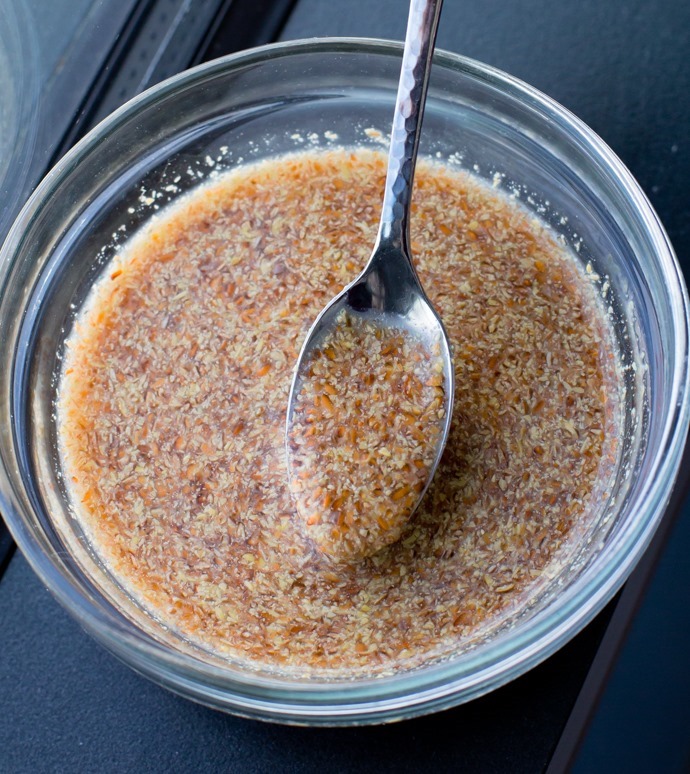 Reasons why flax eggs are great for baking
First, they are a great substitute if you run out of eggs or don't use them.
Flax eggs also provide fiber and Omega-3s.
They are low carb and can therefore be used by those following a keto diet.
And the best part? They let you eat raw cookie dough or brownie batter!
You may also like: Vegan Chocolate Chip Cookies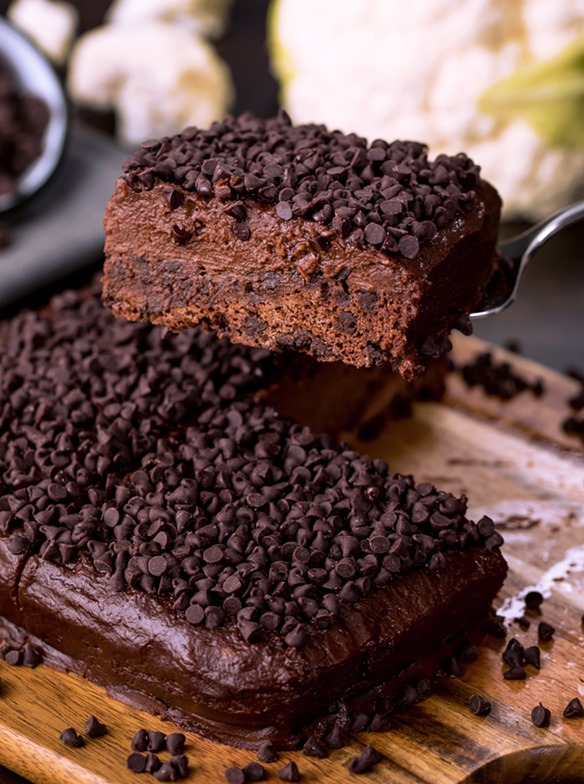 How do you use flax eggs?
You can use flax eggs in so many different recipes, including french toast, pancakes, cookies, muffins, cupcakes, veggie burgers, brownies…
I like to use them in my Healthy Chocolate Cake Recipe.
(Sounds crazy, but it's really good!!)
Watch the flax egg recipe video, above
The best vegan egg substitute
Even if you're not a vegan, this is still a great trick to know!
If you've ever run out of eggs while baking, flax eggs are something you can always keep on hand.
They're healthy, cheap, gluten free, soy free, paleo, and super easy to make. My mother is a teacher and uses them for school, cooking boxed cake mixes with flaxmeal instead of chicken eggs so there's no risk of salmonella and the finished products are suitable for those who have egg allergies.
As a bonus, flax seeds are low in net carbs—most of their carbs are from fiber—and provide protein, iron, and are 100% cholesterol-free.
Try using them in these Black Bean Brownies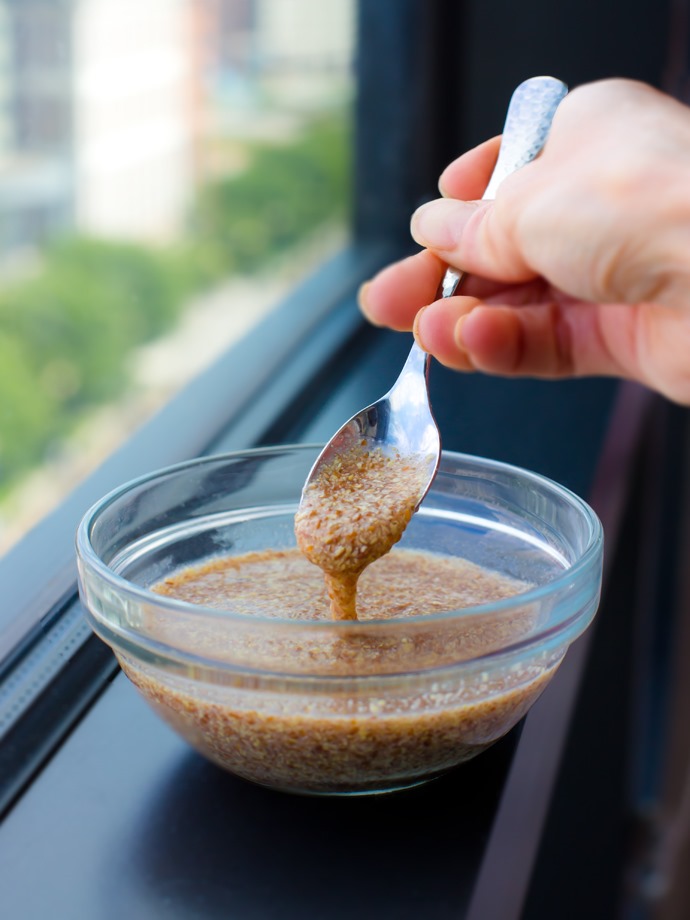 How to make flax eggs
Whisk 1 tbsp flaxmeal with 3 tbsp water in a small bowl.
Refrigerate at least 15 minutes, or cover and refrigerate overnight. It will thicken and develop a gel-like consistency. After this time, it's ready to use like an egg.
These vegan eggs can be used to replace one large egg (about 50-60g without the shell). If you want to replace multiple eggs, simply double or triple the recipe.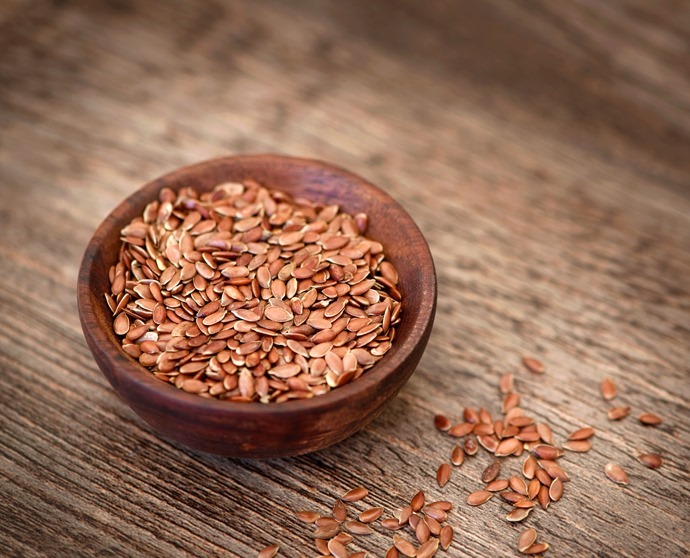 Can you use whole flaxseeds? Can you use chia seeds?
If you only have whole flaxseeds on hand, you can easily make your own flaxmeal.
Just process the seeds in a blender or food processor until finely ground. Both brown or golden flax are fine to use to make flax eggs.
You can use chia seeds in the same way you'd use a flax egg. Simply grind the seeds into powder, then use the chia meal in place of flax.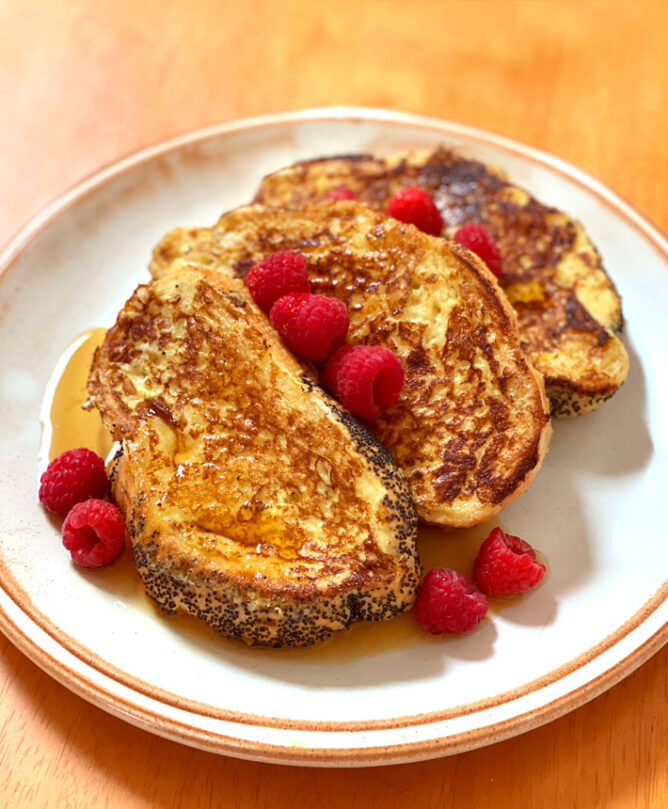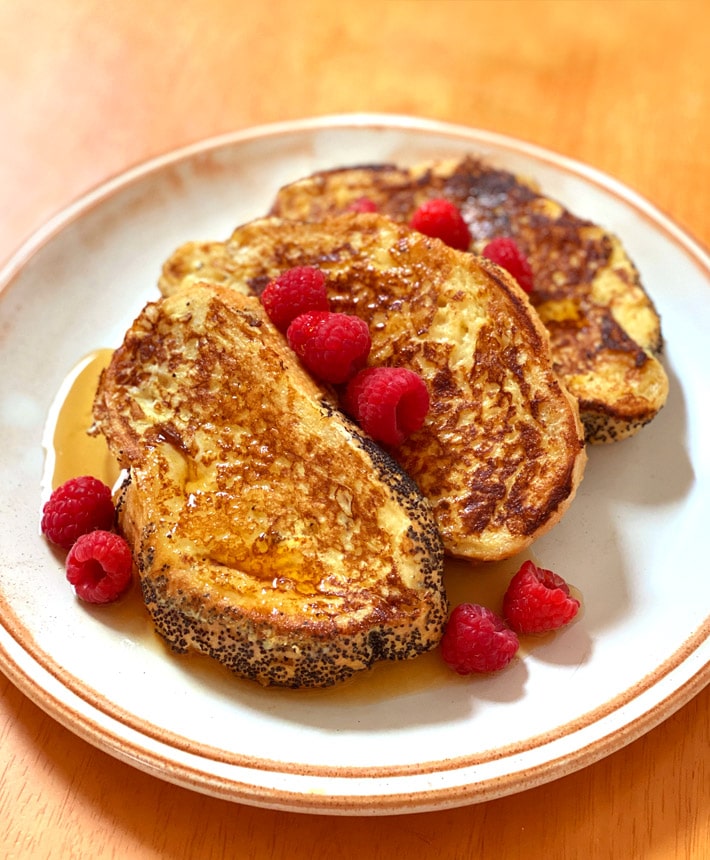 Above, you can use flax eggs to make this Vegan French Toast
Benefits of flax seeds
One tablespoon of ground flax has about 36 calories, 1.3 grams protein, 1.9g fiber, iron, magnesium, B vitamins, manganese, copper, potassium, alpha-linolenic acid, lignans, and omega-3 fatty acids.
Studies show adding flax to one's diet may help reduce the risk of heart disease, stroke, certain cancers, high cholesterol, diabetes, and that they can also help reduce inflammation.
Do flaxmeal eggs work?
They're a great way to veganize many desserts, breakfast recipes, and pastries that call for one or two eggs, and one flax egg can be substituted in a 1-to-1 ratio for one regular egg.
Foods where they typically work well include cakes, muffins, cookies, and brownies – for example, this is my favorite Vegan Brownies Recipe.
They cannot be equally substituted for eggs to make dishes such as scrambled eggs, fried eggs, frittatas, or omelettes. The raw batter will taste a little bit nutty, but flax eggs have a neutral flavor that you most likely won't notice at all in most recipes such as pancakes or baked goods.

How To Make A Flax Egg
Here's a quick and simple recipe guide on how to make a flax egg for vegan baking.
Instructions
To make a flax egg, whisk ingredients together in a small bowl. Refrigerate at least 15 minutes (or cover and refrigerate overnight), during which time it should become thick, with a gel-like consistency. After this time, it's ready to use like eggs. The recipe above is equal to one large egg. Feel free to double if more flax eggs are needed.

View Nutrition Facts
Recipes That Use Flax Eggs