Oh yes, crustless pumpkin pie!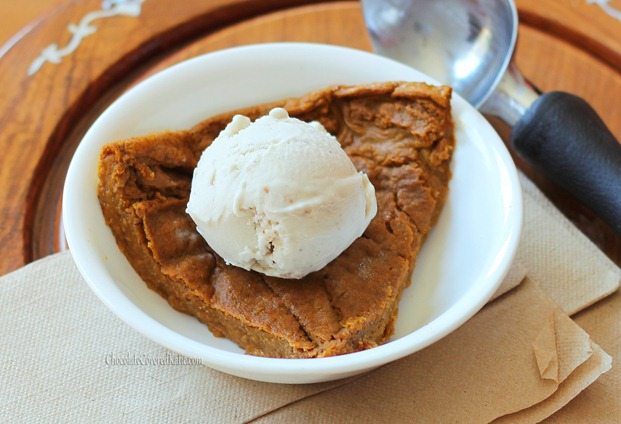 Healthy Crustless Pumpkin Pie
This crustless pumpkin pie recipe is crazy.
You could actually eat the entire 8 servings of pie and still consume less fat and fewer calories than if you ate just one slice of many traditional pies!
Not that I'd recommend eating an entire pie in one serving… But you could!
(Video Above)

This vegan crustless pumpkin pie has a rich and almost custard-like texture.
It will be love at first bite.
The recipe has developed something of a cult following over the years, with many readers writing in to tell me they make it not just on Thanksgiving, but all year round! It's great if you're on Weight Watchers too, because it's very low in points and can easily be made with your favorite sugar substitute if you'd prefer not to use sugar.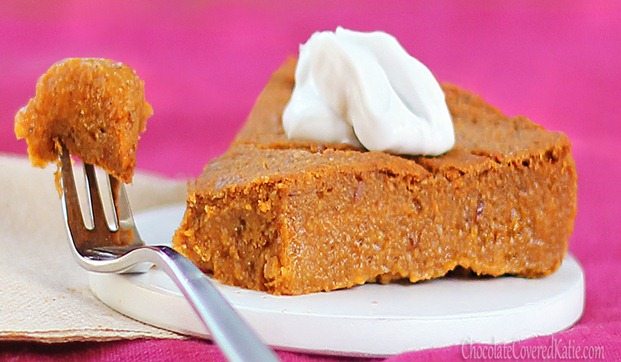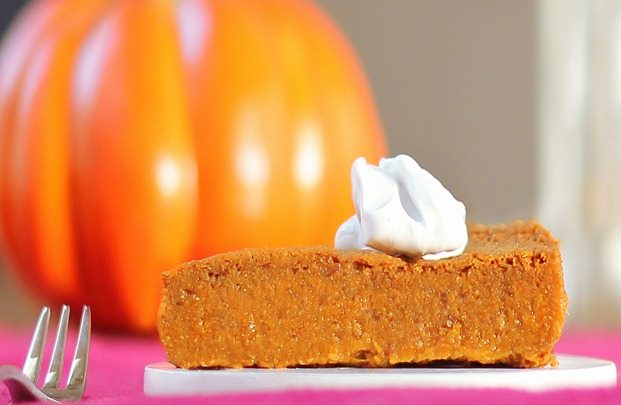 Pumpkin Pie Topping Ideas:
Or try topping it with coconut whipped cream, cashew cream, or eating it plain and letting the pumpkin spice flavor really shine. Packed with vitamins and nutrition and low in sugar and unhealthy fat, the crustless pie is just as great for breakfast as it is for dessert!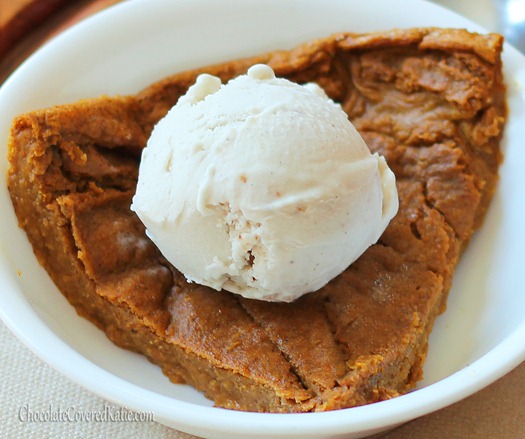 Happy Thanksgiving!!!
What's your favorite part about Thanksgiving? My favorite part is getting to be with my entire family, which doesn't happen as often now that we're older. But eating pumpkin and Vegan Pecan Pie comes in a close second!
(If you're not in America, please still feel free to answer the question. I'd love to hear about your country's Thanksgiving if you have one.)


Crustless Pumpkin Pie
*If you prefer a more traditional pumpkin pie, this is my favorite: Healthy Pumpkin Pie

Crustless Pumpkin Pie
Yield:
Makes a 10-inch pan
Print This Recipe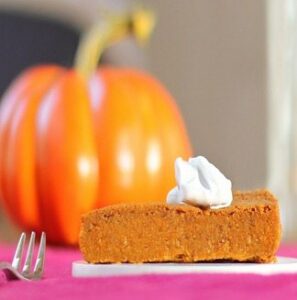 Ingredients
1 tsp pumpkin pie spice
2 tsp cinnamon
1/2 tsp salt
2 tsp baking powder
1/3 cup flour, such as spelt, oat, white, sorghum, or even almond
1/3 cup sugar of choice or xylitol (You can use a liquid sweetener. It'll just be a bit gummy)
pinch uncut stevia OR 2 extra tbsp brown sugar
1 (15-oz) can pumpkin puree
3/4 cup + 2 tbsp milk of choice
2 tbsp oil, or omit and increase milk to 1 cup
1 tbsp flaxmeal OR 2 tsp cornstarch (can be omitted if pie will be served in a bowl)
2 1/2 tsp pure vanilla extract
Instructions
Preheat oven to 400 F, and grease a 10-inch round pan. In a large mixing bowl, combine first 7 ingredients, and stir very well. In a separate bowl, combine all liquid ingredients with the energ or flax, and whisk. Pour wet into dry, stir to combine, then pour into the pan and bake 35 minutes. (It'll still be gooey after baking, but that's ok.) Allow to cool completely before transferring uncovered to the fridge to "set" for at least 6 hours before trying to slice.
Finally Available – Chocolate Covered T-Shirts!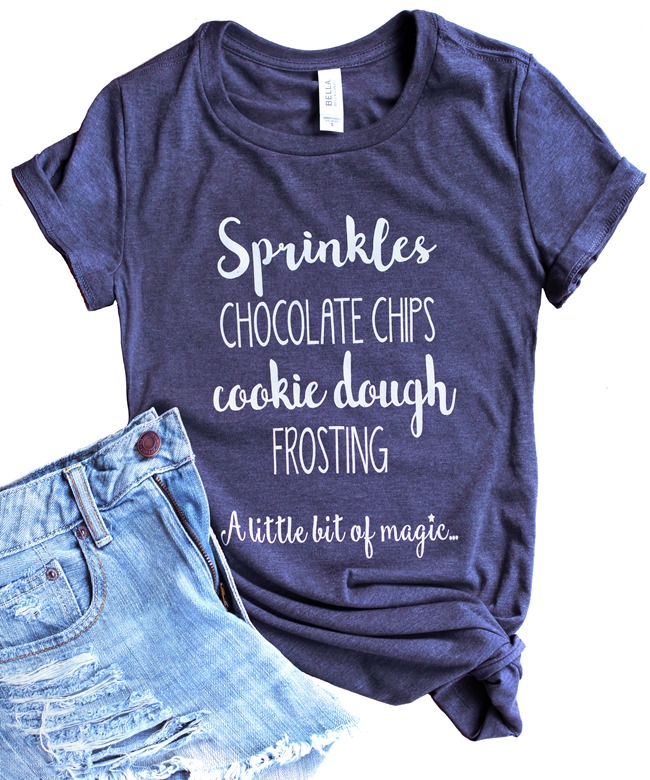 Find On Amazon (Prime Free Shipping)
50 percent profits from each shirt sold go to charity
Popular Recipes Right Now: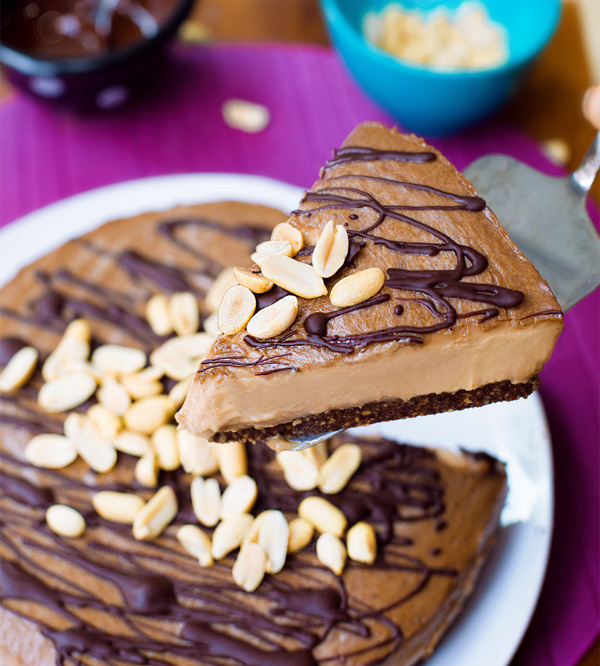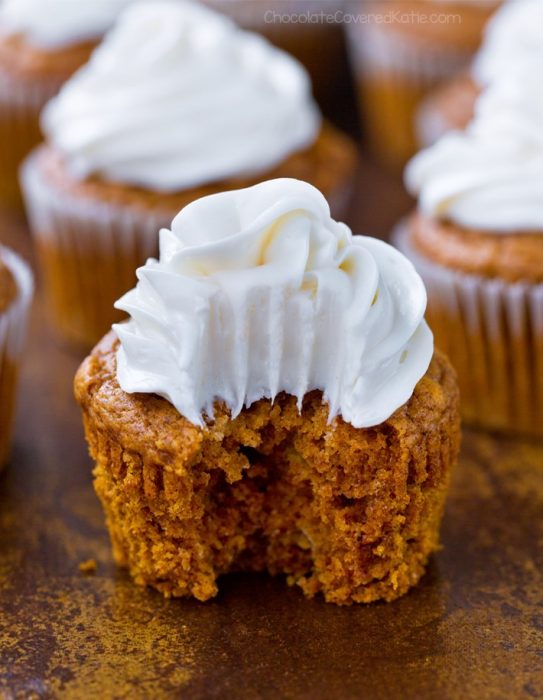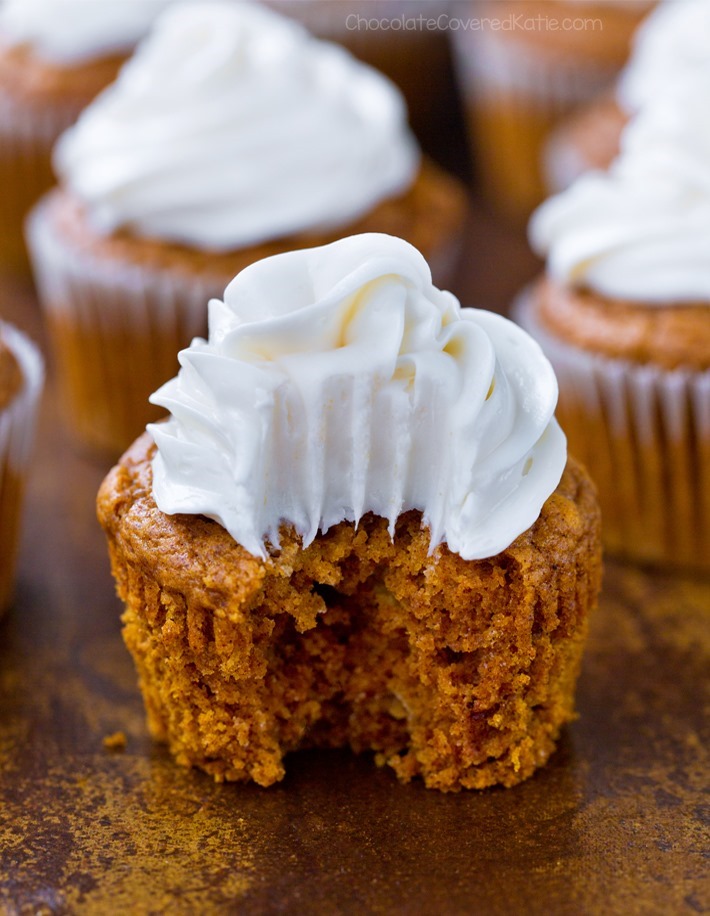 Pumpkin Cupcakes – With Cream Cheese Frosting