These are not French fries…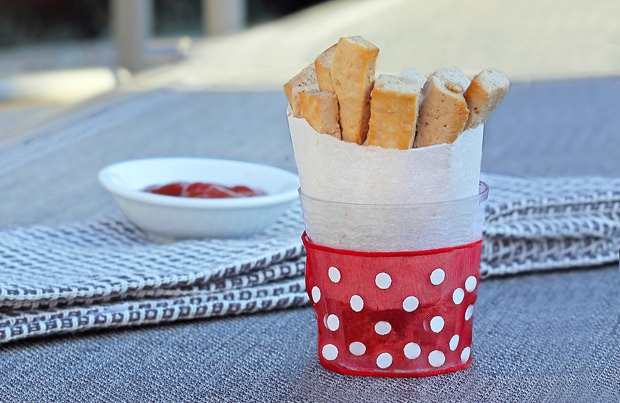 And yet…
They are just as crazy addictive!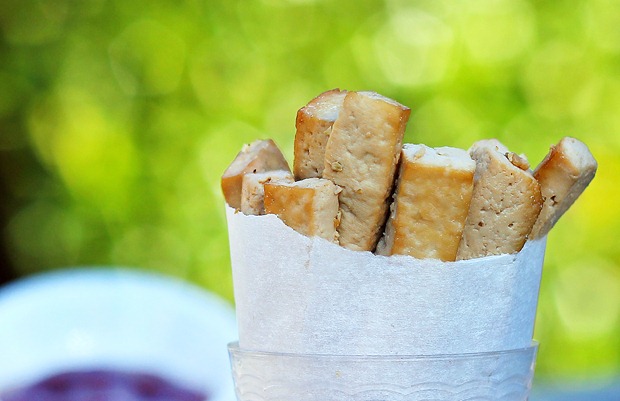 Do you get enough protein?
Eleven years ago, as a teenaged animal lover, I decided to completely stop eating meat.
My nervous mom worried I'd have difficulty getting enough protein, and she made me do extensive research to ensure I'd be a healthy vegetarian. Consequently, I learned all about vitamins, nutrients, food groups, and their relevance to the human body.
I also learned to cook.
At the time, I was living in China, so vegetarian convenience items such as Luna Bars, Gardenburgers, and Amy's meals weren't an option. However, they sure had tofu! In that first year, I consumed a lot of tofu—I put it in stir fries, sloppy joes, and even Vegan "High-Protein" Chili.
Although I don't eat much tofu anymore (aside from my favorite chocolate pie!), I still make the following "protein fries" once a month or so. As I said before, they are crazy addictive!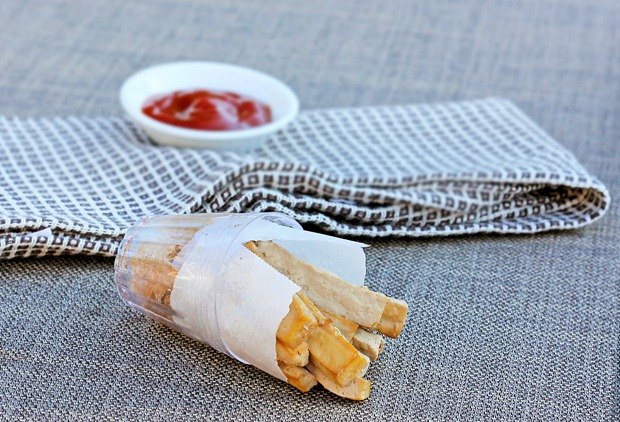 These also make a terrific snack. Feel free to get creative and change up the marinade.
Protein French Fries
(Can be gluten-free!)
One of my High-Protein Recipes.
14 oz firm or extra-firm tofu (not silken or Mori-Nu)
3 1/2 tbsp soy sauce (or gluten-free soy sauce) (or low-sodium)
2 tbsp rice vinegar
1 tbsp minced garlic
Mix last three ingredients in a glass. Drain the tofu and pat it dry with paper towels, getting as much of the moisture out as possible. Then cut into fry form (or squares if you'd prefer), lay the fries out in a lidded container, and pour the contents of the glass evenly over the fries. Let sit at least 10 minutes (or up to a few hours), then flip the container and let sit another 10 minutes.
Transfer fries to a lightly-greased aluminum pan, and bake in a preheated oven (400 F) for 30 minutes. Shake the pan and bake until desired texture is reached. (I usually bake ten more minutes, then turn the oven off but leave the fries in for 20 extra minutes to firm up.) Let cool completely before storing in the fridge and don't completely cover, when storing, if you don't want them soft.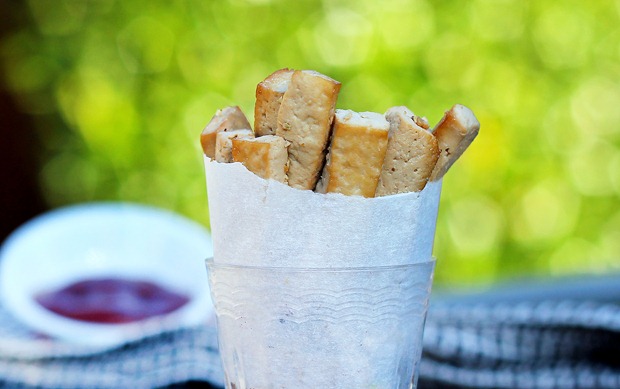 Feeling brave?
Try dipping these fries in some Blueberry Ketchup.
Remember blueberry ketchup??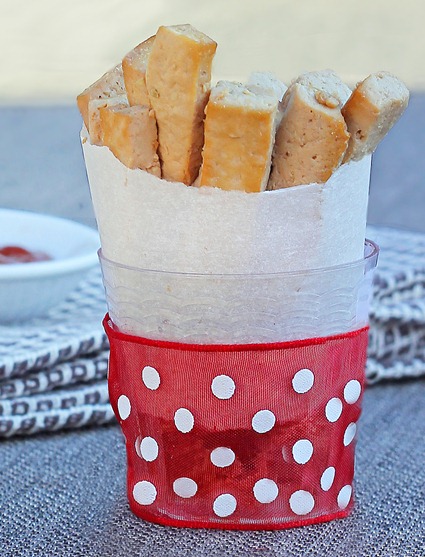 Question of the Day:
Do you eat a "high-protein" diet?
Do you pay attention to the amount of protein in foods? The first question many people ask when they hear I'm a vegetarian is, "Where do you get your protein?" It's actually a myth that getting adequate protein on a vegetarian diet is difficult. As long as a person takes in enough calories, getting enough protein—without even trying–shouldn't be a problem. Even broccoli has 3 grams per cup!
If you're interested in high-protein diets, you will love this awesome post written by my incredible friend (and bodybuilder) Robert: