Do you ever wish for an overflowing oatmeal bowl?
As opposed to the measly amount you get from one serving of oats? If you answered "yes" to the above, then the Voluminous Oatmeal Trick is for you!
*Ends sales pitch*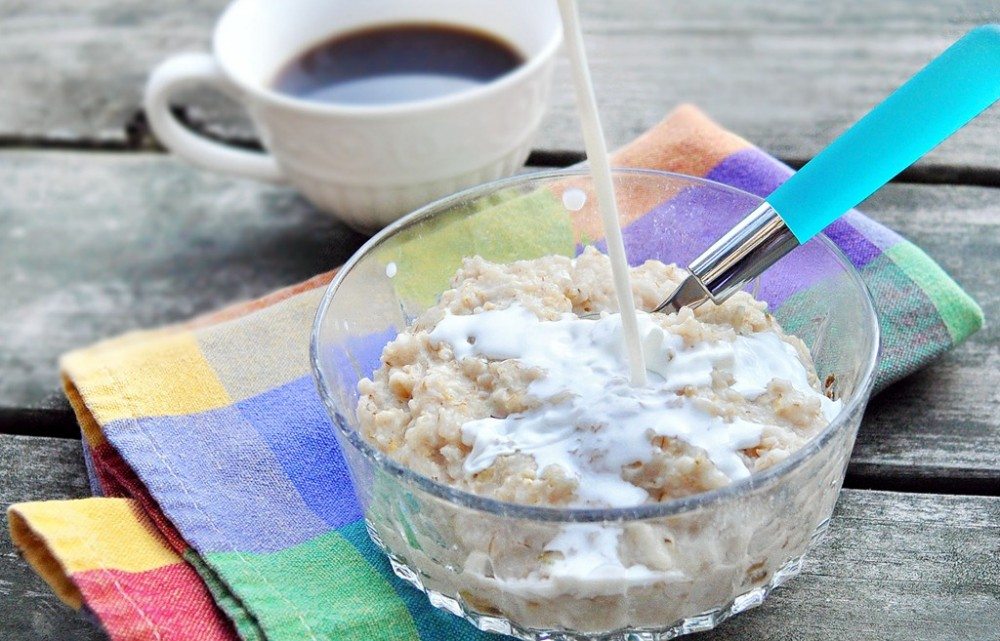 What is the Voluminous Oatmeal Trick?
The idea is to add more than the recommended liquid to the oats, prior to cooking. Then you can either microwave or cook on the stovetop, but stop before all the water is absorbed. Come back the next day (or a few hours later), and all the liquid has been absorbed, leaving you with pillow-soft oats that are double the size of regular oats!
Step One: Measure out one serving of dry oats (40g). I also add 1/4 tsp salt.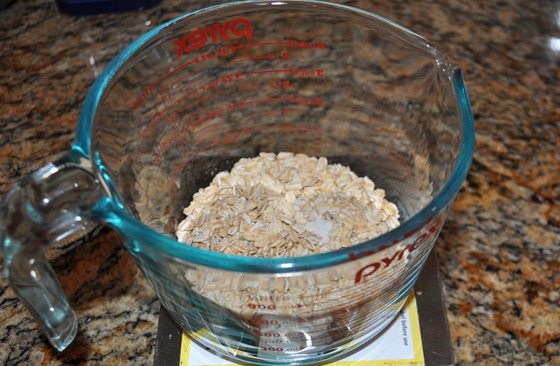 Step Two: Add a little over 1 1/2 cups liquid (I add 400g).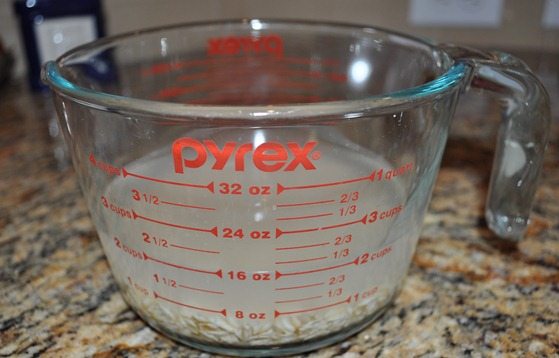 Step Three: Microwave or cook on the stove, but stop before all the water is absorbed. (I microwave for 4 1/2 minutes, then leave in the closed microwave for 5 more minutes. You might have to watch if for the last minute, and stop and start the microwave, so it doesn't spill over. It depends on your microwave's wattage.)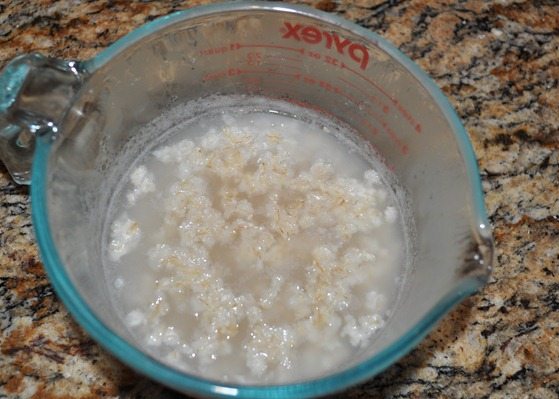 Step Four: Put in the fridge, uncovered. When you return the next day (or a few hours later), the watery mess above will have magically turned into 2 cups-worth of pillowy, voluminous oats! Now, I am strange and like my oatmeal cold (like pudding!). But if you want it hot, you can still re-heat the next day. Re-heat it just until it gets hot, and the volume will stay. Troubleshooting Note: Microwave wattages vary, and therefore if your oats haven't thickened up by the next day it probably means you need to cook them longer next time.
Try this trick on any of the following: