Chocolate chip microwave cookies –
Because sometimes (all the time?) you need chocolate chip cookies even in the summer.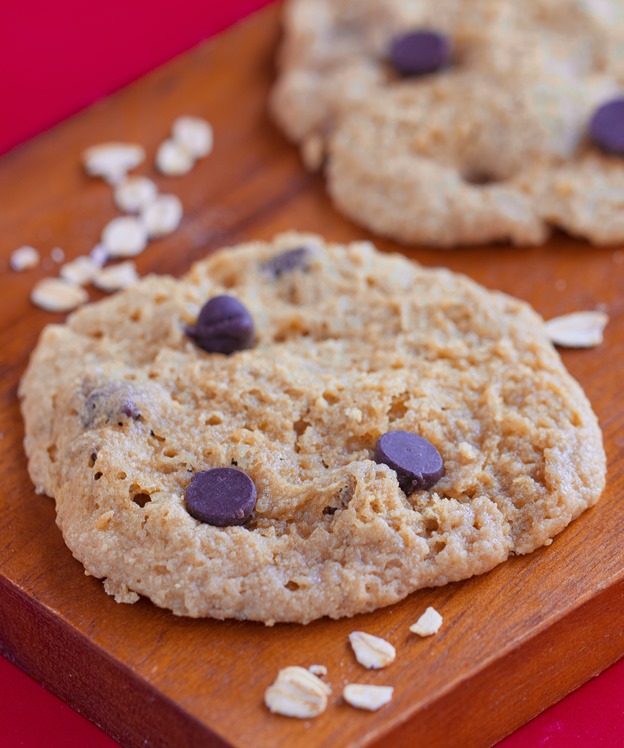 And by you, I mean me.
But surely I can't be the only one who craves chocolate chip cookies year-round, right? For the record, I also crave sweet potatoes year-round. And gingerbread year-round. And roasted vegetables year-round. (Thankfully, you can roast vegetables in the slow cooker!)
For recipes like pumpkin pie or double layer chocolate cake, you're probably going to have to turn on an oven. But for chocolate chip cookies, luckily an alternative exists!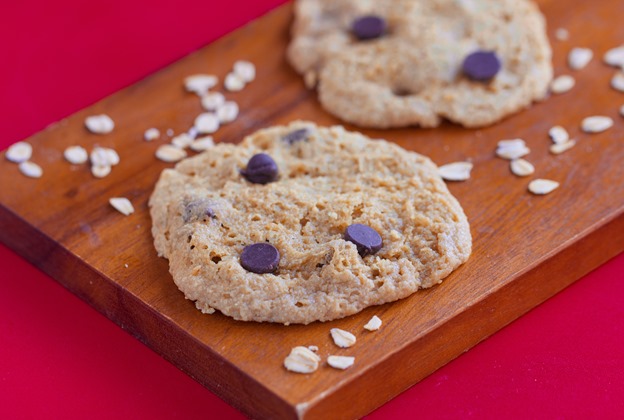 There are three options with this recipe: Option one lets you make chocolate chip cookies in the microwave. The microwave cookies have a chewy texture, almost like chocolate lace cookies. (Chocolate chip lace cookies?!) And they only take about a minute to make! For readers who don't have access to a microwave or choose not to use one, you can also eat the raw dough, as it's free of eggs. Or you can make these in a toaster oven. Or, if it gets hot enough, you could go outside and bake them on the pavement.
Maybe notsomuch that last option. But when I lived in Texas, the summers were so hot that it just might have worked!
Although… I think that would have been stretching the 5 second rule just a little. 😕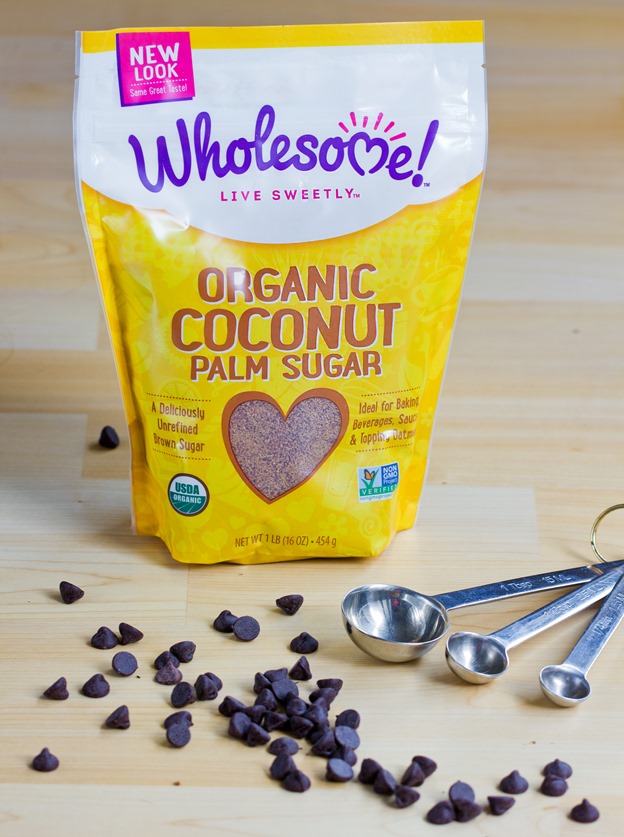 For this particular batch of microwave cookies, I used Wholesome! organic coconut sugar, an unrefined sugar–not an artificial sugar substitute–that can be used like regular brown sugar in any of my healthy cookies recipes and is sustainable and also safe for vegans.
Wholesome! sponsored this post; they provided samples for me to use in experimenting. But even if they had not, they've been my go-to sweetener company for years.
(The company recently went through a rebranding, so you might remember them as Wholesome Sweeteners.)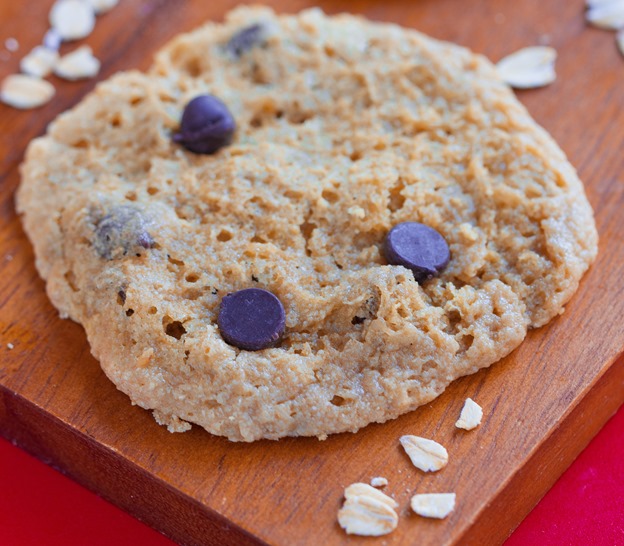 Chocolate Chip Microwave Cookies
(Makes 6-7 chocolate chip cookies)
Adapted from my favorite Healthy Chocolate Chip Cookies
1/3 cup + 1/4 cup oat, spelt, or white flour (70g)
1/8 tsp salt
1/4 tsp baking soda
1/4 cup brown sugar or coconut sugar – I like Wholesome! Organic Coconut Sugar  (22g)
1-4 tbsp chocolate chips, as desired
1/2 tsp pure vanilla extract
1 tbsp (12g) vegetable or coconut oil (or pre-melted margarine)
1-3 tbsp milk of choice, as needed (15-45g)
Microwave Cookies Recipe: In a mixing bowl, stir together all dry ingredients. Add wet ingredients, and stir to form a thin dough. Freeze the dough until it is firm enough to form balls. You can either keep them in the freezer and eat the unbaked cookie dough balls whenever you wish, or "bake" in the microwave or toasted oven. If using the microwave: put each cookie on a separate (greased) plate so they won't run together. Microwave each cookie 1 minute. (This is based on a 1000-watt microwave. Baking times may vary, depending on your microwave's wattage.) The cookie will look a bit underdone, so let it cool for at least 15 minutes before touching. If using a toaster oven: Preheat oven to 325F, place 2 cookies on a greased oven tray, and bake 7 minutes. Let cool at least 15 minutes before handling.
You can also store uneaten cookie dough balls in the freezer for another day. Let frozen dough balls thaw before cooking. These cookies are very soft and thin, almost like chewy lace cookies.
Link Of The Day: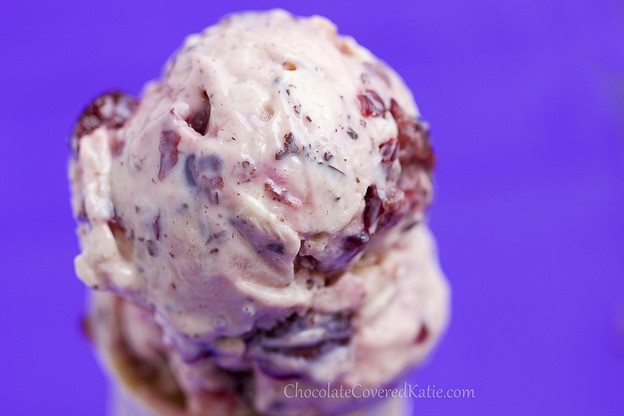 Chocolate Chip Cherry Garcia Frozen Yogurt – (no ice cream maker required)