This easy keto candy bar recipe is so deliciously rich, crispy, crunchy, fudgy, chewy, chocolatey, and made with just 3 ingredients!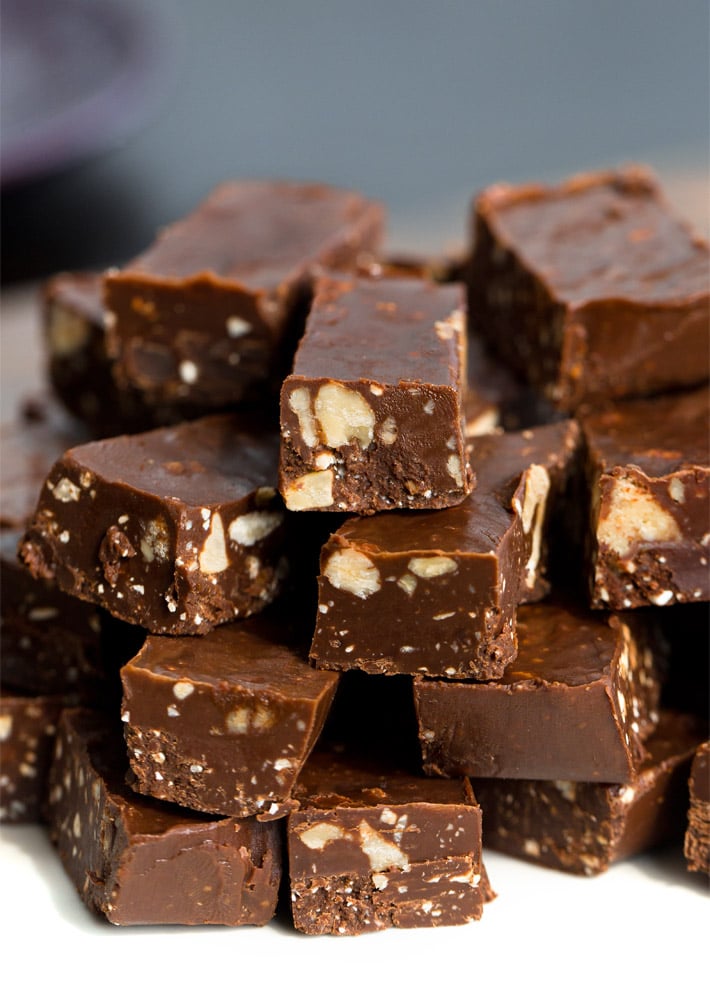 Smooth chocolate candy.
NO powdered sugar required.
These low carb keto candy bars will completely satisfy your cravings for store bought candy, without all the sugar or corn syrup.
Under 3 grams of net carbs each, and they taste like a Nestle crunch bar!
You may also like these Keto Brownies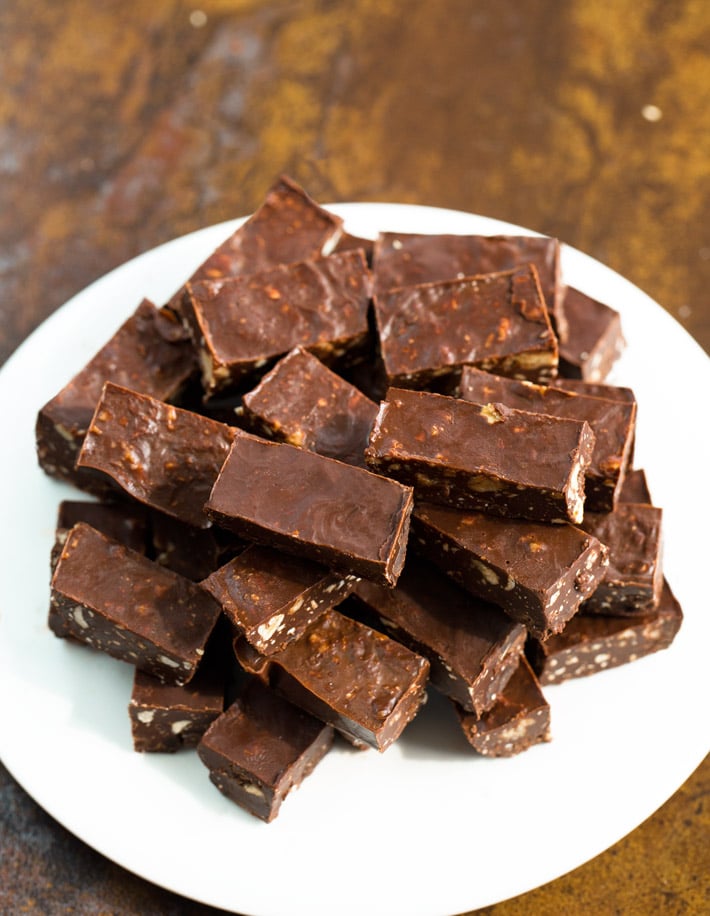 Sugar free candy bar flavors
Chocolate Peanut Butter Cup – Use either creamy or crunchy peanut butter and chopped peanuts in the recipe below.
Mocha Coconut Candy Bars – Stir 1/2 cup shredded coconut (and an optional 1/2 tsp instant coffee) into the melted chocolate mixture before transferring it to the pan.
Mint Chocolate Chip – Add 1/4 tsp pure peppermint extract to the chocolate after melting. Be sure to use pure peppermint, not imitation or mint extract.
Chocolate Raspberry – Stir in a handful of crushed freeze dried raspberries before chilling. Freeze dried strawberries work well too.
What's your favorite candy bar flavor? Other variations I can think of include salted almond or vanilla, or even adding keto candies to the mix (SmartSweets makes keto friendly candy, such as peach rings and gummy bears or gummy worms).
Also make these homemade Chocolate Truffles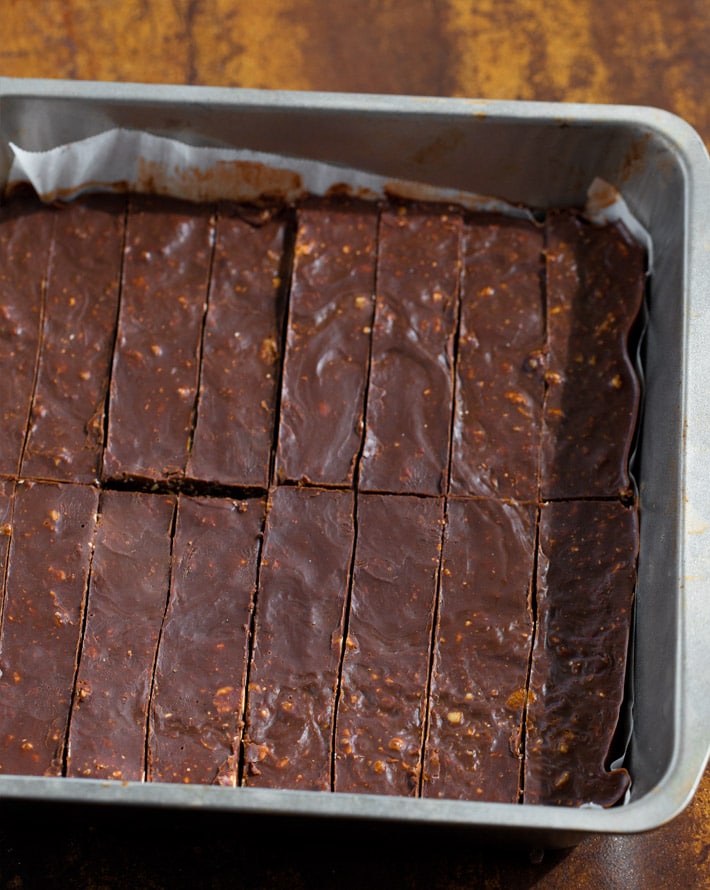 Keto candy ingredients
You only need three ingredients for this homemade candy bar recipe: chocolate, nut butter, and nuts or seeds of choice.
For the chocolate: If you're making sugar free candy bars, look for keto chocolate chips, such as Lily's dark chocolate chips or Lakanto low carb chocolate chips. You can also make your own Sugar Free Chocolate Chips.
The recipe calls for 9 ounces of chocolate chips, which is a full bag of Lily's or 1 1/2 cups. If you're not on a low sugar or keto diet, any chocolate chips are fine to use.
The nut butter options: Try the keto dessert with different nut or seed butters to find your favorite flavor. Options include keto nut butter or almond butter, peanut, cashew, macadamia, sunbutter, Coconut Butter, or coconut oil for a nut free candy bar.
The crunch factor: While the candy bars can technically be made without the finely chopped nuts, I like to add them for texture. These can be any raw or roasted nuts or seeds, and I often choose to use a variety instead of just one type of nut or seed.
Try a mix of any of the following: cashews, almonds, walnuts, pecans, pistachios, macadamia nuts, pumpkin seeds, chia seeds, hemp seeds, Brazil nuts (these are high in selenium), tiger nuts, or flax seeds.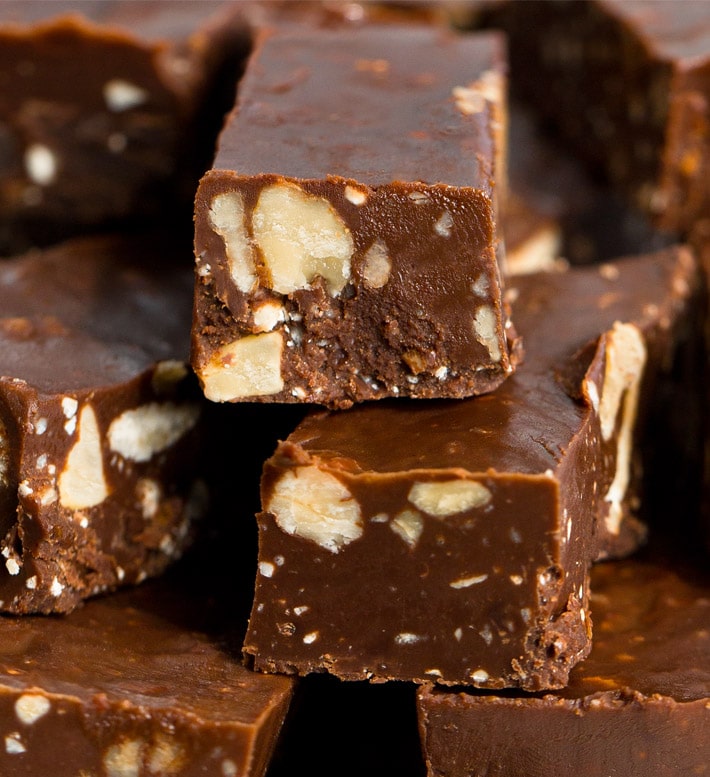 How to make keto candy bars
Start by lining an 8-inch pan with parchment paper or wax paper.
Gather all of the ingredients. If you're using a natural nut butter that's rock hard or not easily stir-able, gently warm it to soften.
The nuts or seeds can be left whole, or chop them up with a knife or food processor. (Be sure not to process too long, so there's still some texture.)
To melt the chocolate, either use the double broiler method or carefully melt it in the microwave. Melt 20 seconds initially and then in 10 second intervals, stirring after each interval, because chocolate can burn quickly.
Stir everything together until smooth. Pour into the prepared pan, and spread the chocolate out evenly. Freeze 10 minutes, or refrigerate until firm enough to slice.
The first time I made these bars was for a party with a few guests who prefer no sugar, two vegans, and maybe thirty others who have no dietary restrictions whatsoever. Everyone loved the snack bars, and one person even remarked that if you added caramel they would taste like a Snickers bar.
Trending right now: Keto Mug Cake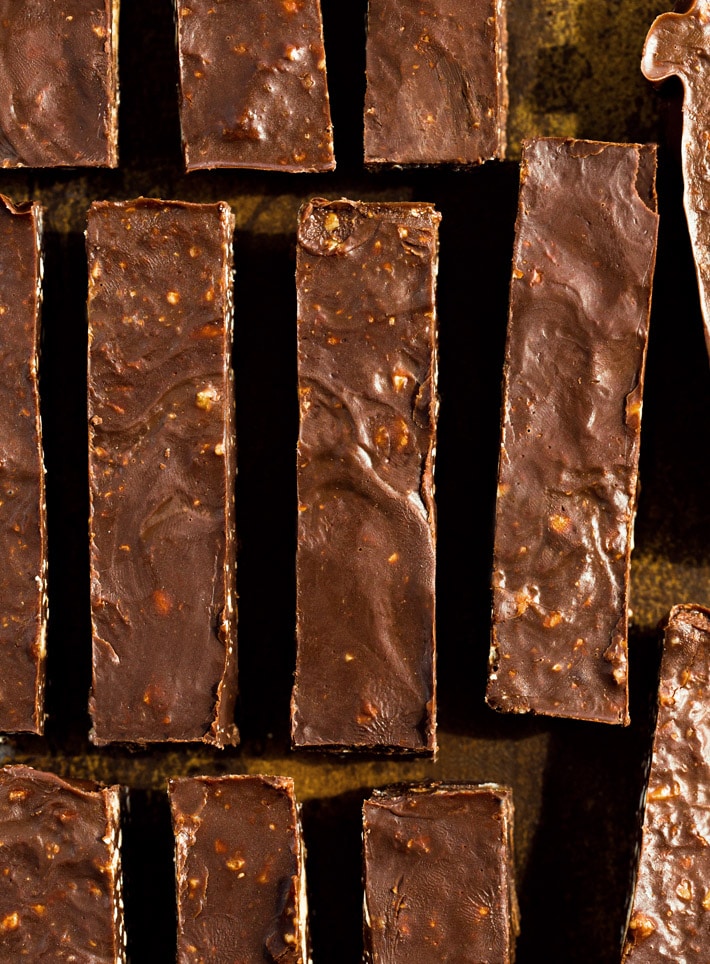 Tips for the best low carb candy
Storage tips: With the nut butter version, you can store leftover homemade candy bars on the counter at room temperature as long as your home is not too warm, and they will hold their shape.
If using coconut oil, the candy will slowly begin to melt at room temperature unless it's very cool out or if the bars are frozen beforehand. Therefore, I'd recommend storing the coconut oil candy in the refrigerator when not consuming. Or store in the freezer for hard candy bars.
If the bars will be transported to a party or another event where they won't be refrigerated for a few hours, either go with the coconut free version or freeze the coconut candy bars before leaving.
Cutting the candy bars: After pouring the chocolate mixture into the pan, chilling it in the fridge or freezer will harden the chocolate.
If you leave the pan in too long and the chocolate is too firm to easily cut, simply let it sit out for a few minutes on the counter to soften enough that you can run a knife through the chocolate and nuts.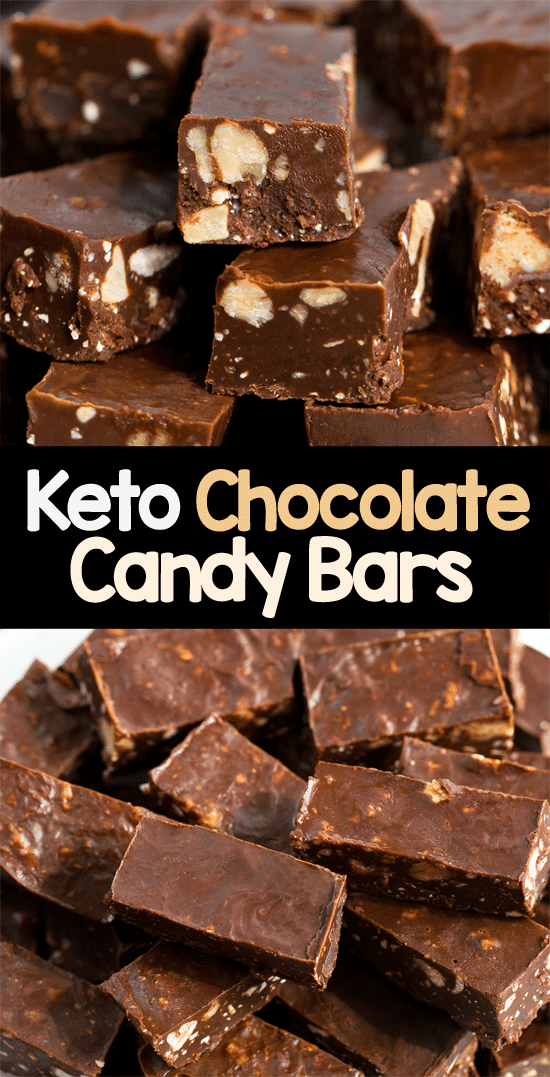 Keto Candy Bars
This easy chocolate keto candy bar recipe is rich, crispy, crunchy, fudgy, and made with just 3 ingredients.
Yield
20
– 40 bars, depending on if you cut them in half
Ingredients
9

oz

chocolate chips,

sugar free if desired (1 1/2 cups)

1/2

cup

peanut butter, almond butter, OR coconut oil

1

1/2 cups

nuts or seeds of choice

(Also try these Keto Protein Bars)
Instructions
Line an 8-inch pan with parchment or wax paper. I like to finely chop the nuts, or you can leave them whole if you prefer. If nut butter is not stir-able, gently warm it until soft. Melt the chocolate (Google how to melt chocolate if unsure, as it's easy to burn). Stir all ingredients until smooth. Pour into the pan. Spread out evenly. Freeze 10 minutes or until it's firm enough to slice. The bars can stay at room temperature if it's not too warm in your home, but I like to store leftovers in the fridge or freezer, especially with the coconut oil version, which is more melty than the nut butter version.

View Nutrition Facts
More Keto Desserts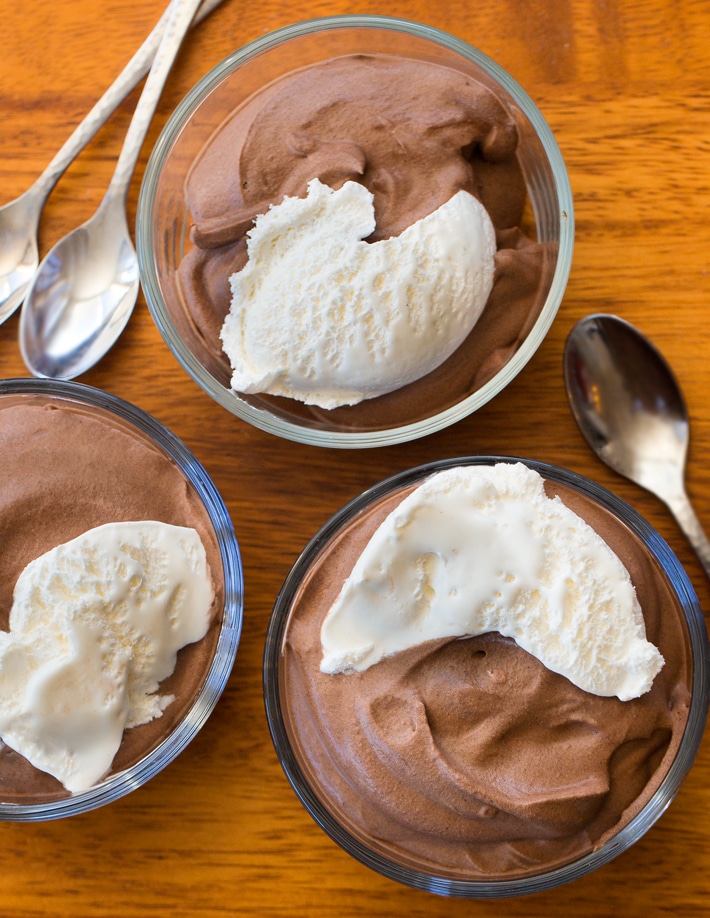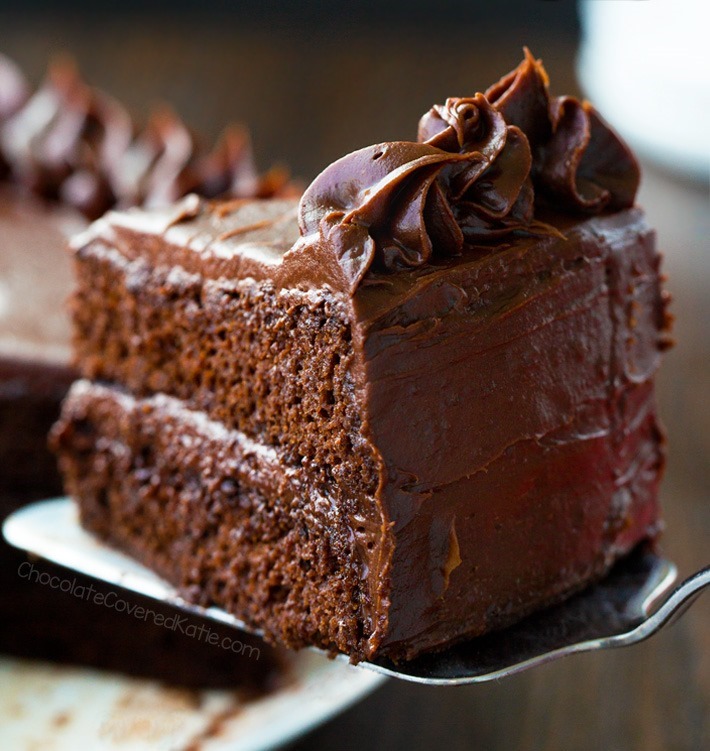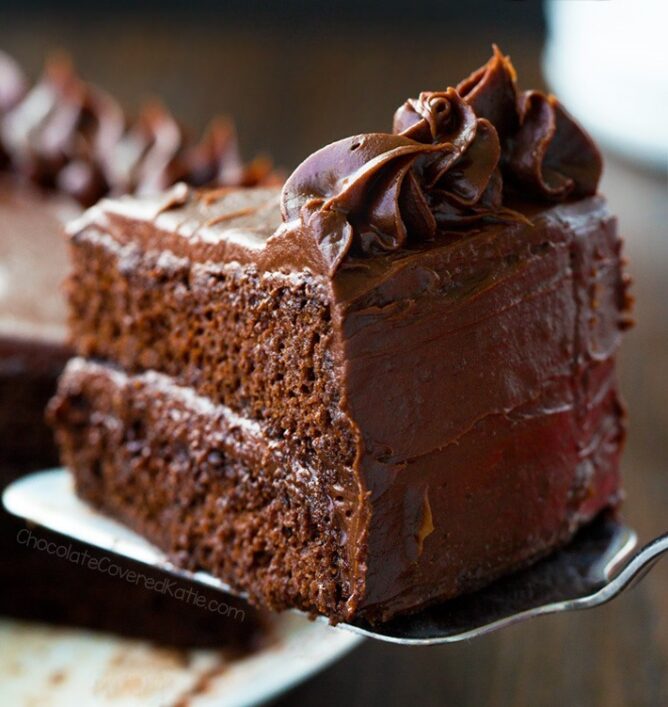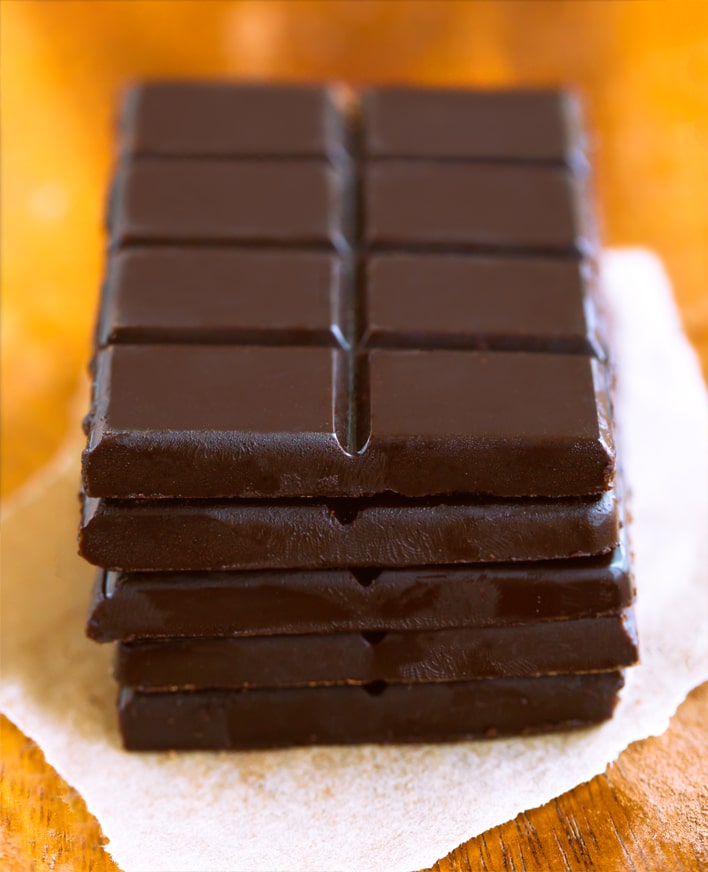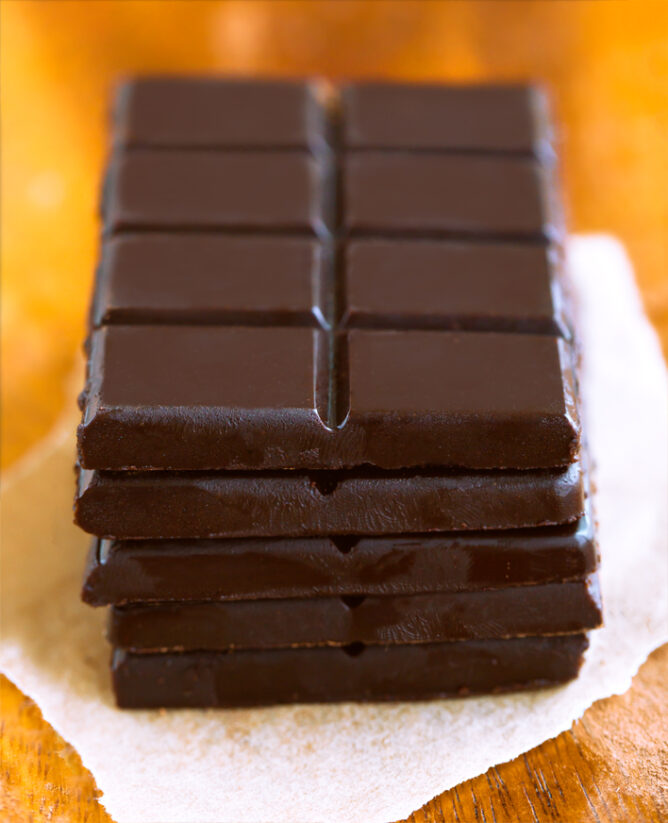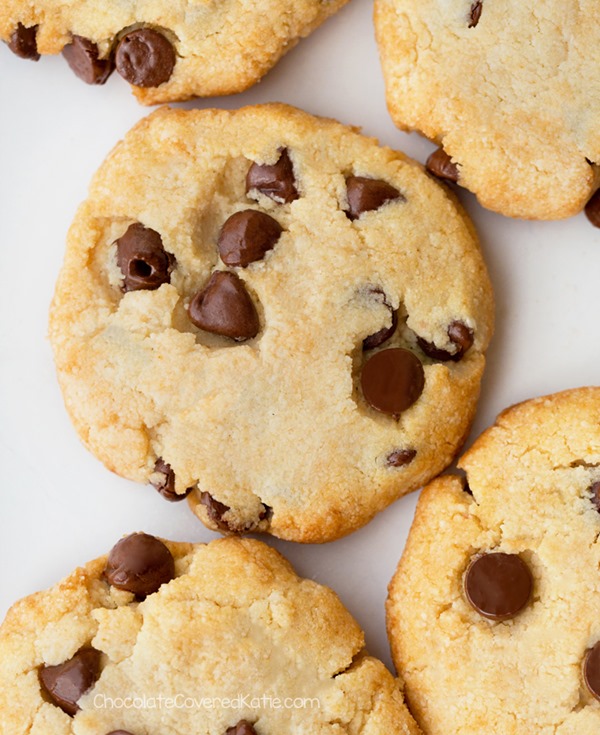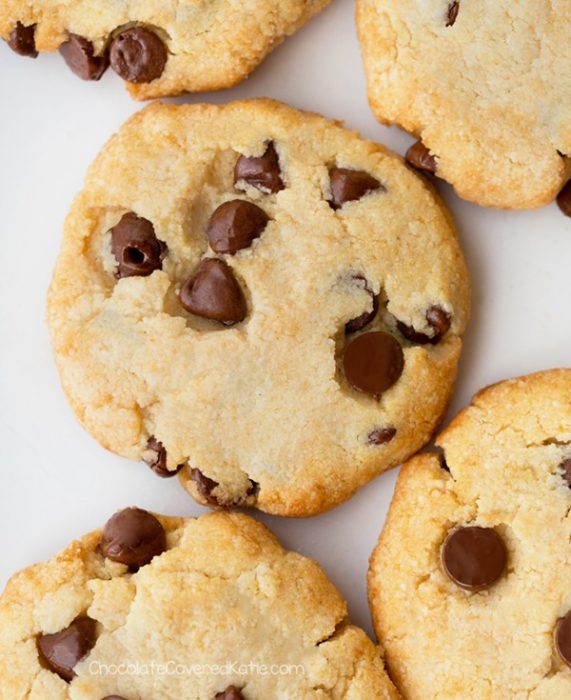 Or these Keto Peanut Butter Cookies