Oh yes, Nutella blondies…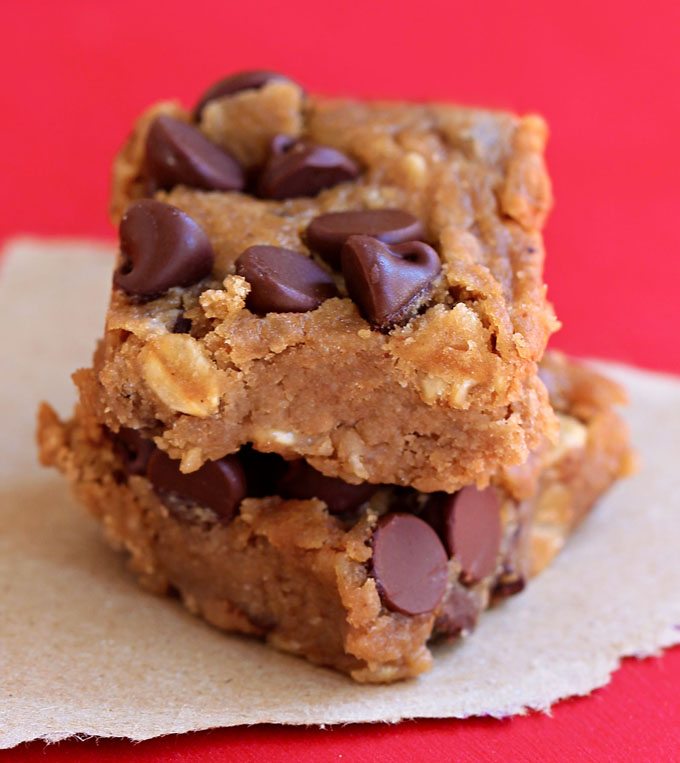 People are often surprised when they find out what type of music I like.
Perhaps this is due to my innocent demeanor or the fact that I am always wearing pink.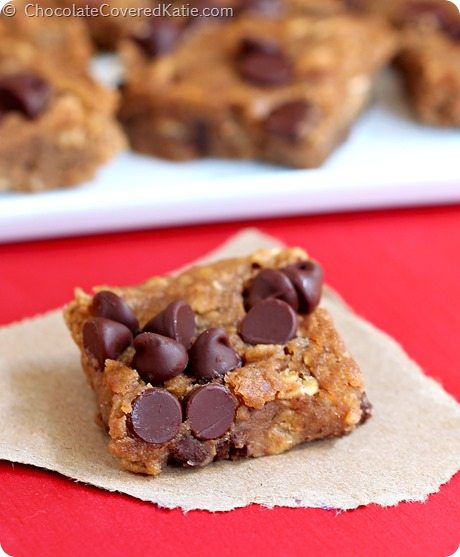 Or that I have the stereotypically "girly" job of baking for a living.
But the truth is you'd be much more likely to find me listening to hard rock or metal than Katy Perry or Beyoncé as I measure ingredients, stir batters, clean dishes, and pull batches of homemade chocolate chip blondies from the oven.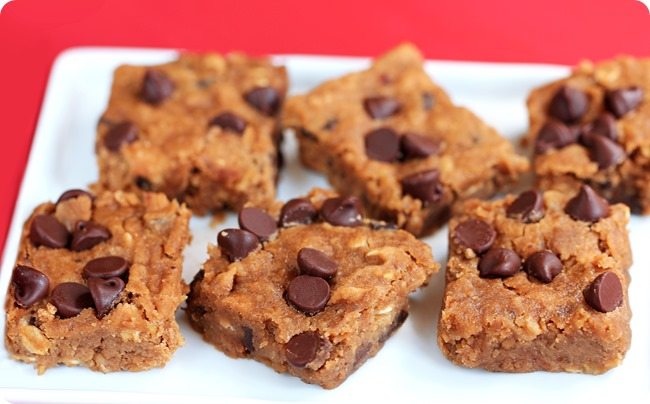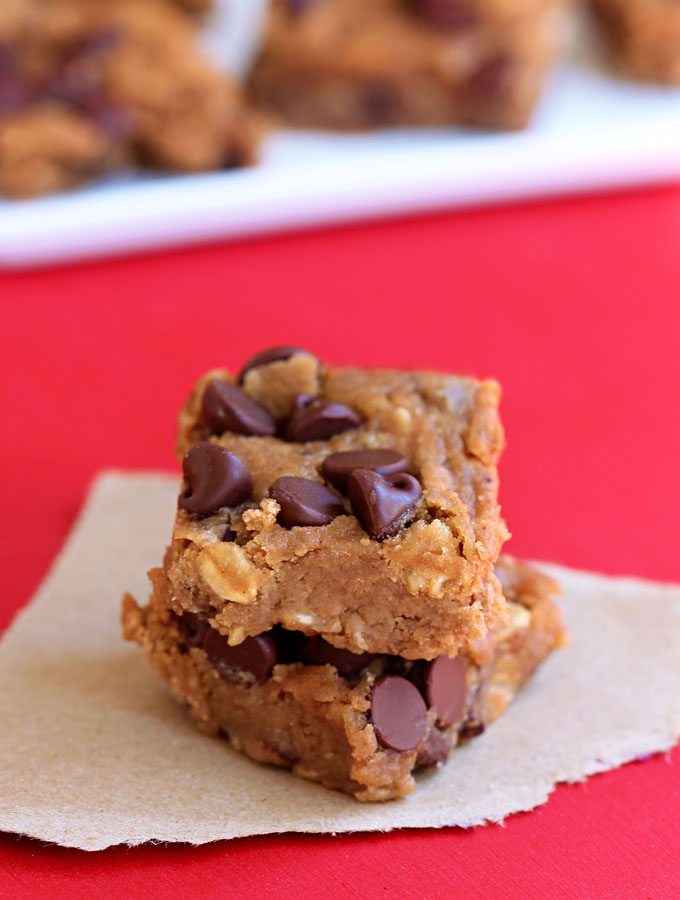 While wearing pink.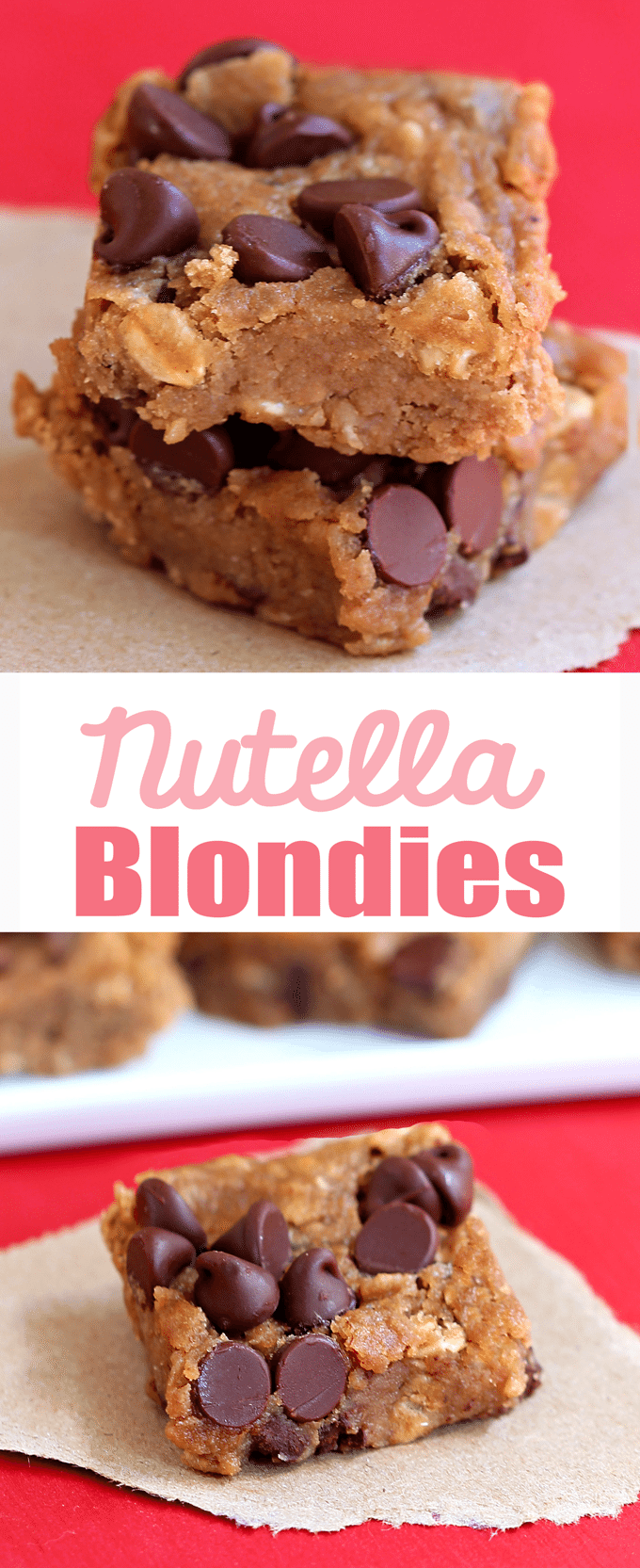 Nutella Chocolate Chip Blondies
Adapted from: Chocolate Chip Chickpea Blondies
1 1/2 cups chickpeas or white beans (1 can, drained and rinsed very well) (250g after draining)
3/4 tsp baking powder
1/8 tsp baking soda
1/4 tsp salt
2/3 cup granulated sugar of choice or xylitol
pinch uncut stevia OR 2 additional tbsp sugar of choice
1/4 cup rolled oats
1/3 cup choc-hazelnut spread or Homemade Healthy Nutella
1/4 cup milk of choice
2 tsp pure vanilla extract
1/2 cup chocolate chips, plus extra for the top if desired
Grease an 8-in square baking pan, and set aside. Preheat oven to 350 degrees. In a high-quality food processor (taste and texture will be much better if a blender is not used), process all ingredients but the chips until smooth. Stir in the chips, then smooth into the baking pan, being sure to scoop out every last bit of the batter. Sprinkle some extra chips on the top if desired for presentation. Bake 30 minutes, then remove from the oven to cool. The Nutella blondies will look underdone at first, but this is okay. Once completely cool, cover the pan and refrigerate overnight. The texture will be much firmer the next day.
View Nutella Blondies Nutrition Facts
Link Of The Day: