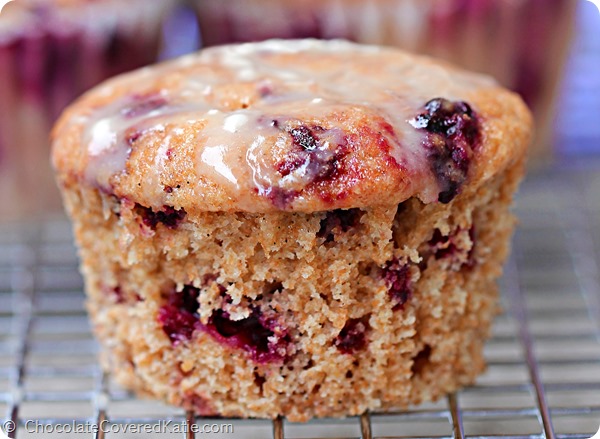 You can find some pretty awesome things at TJ Maxx or Home Goods…
They have a beautiful selection of dishware, and I've even seen Artisana coconut butter on their shelves for as low a $6 a jar! A few weeks ago, I stumbled upon another great find at the Home Goods in Georgetown: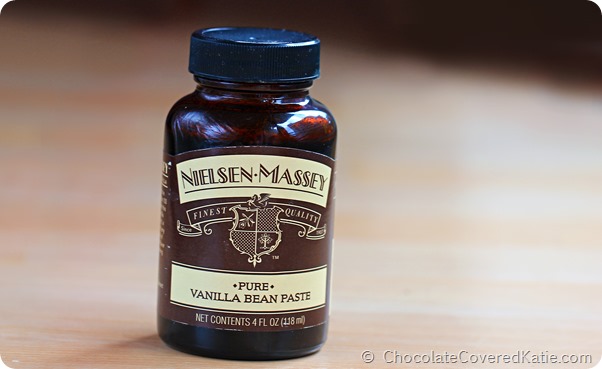 Pure vanilla bean paste—usually retailing for around $13.99—well within its expiration date and yet on sale for the shockingly low price of just five dollars.
Whenever you bring home a new toy, the first thing you want to do is play, right??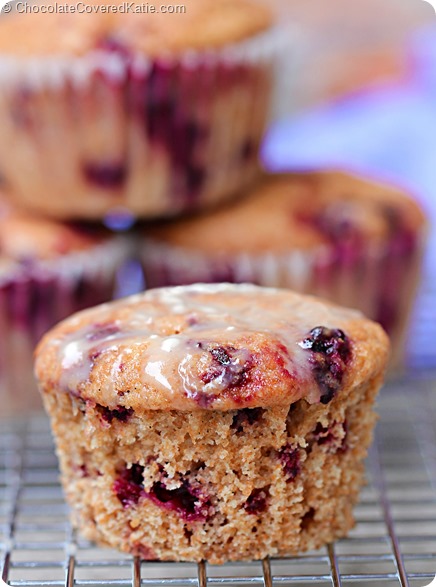 That was me with the vanilla bean paste. I threw my keys down and immediately set to work, simultaneously making Homemade Vanilla Bean Ice Cream and the beautiful blackberry muffin recipe you will find below. It's blackberry season, so now is a great time to indulge.
I know this recipe won't get anywhere near as popular of a reception as a chocolate or peanut butter recipe (usually the most-popular-flavored recipes I post), but it's definitely just as blogworthy! And if you can't find vanilla bean paste at Marshalls, TJ Maxx, or Home Goods (or Williams Sonoma, Whole Foods, or online at full price), you can substitute pure vanilla extract. The flavor will change, but both options are fine.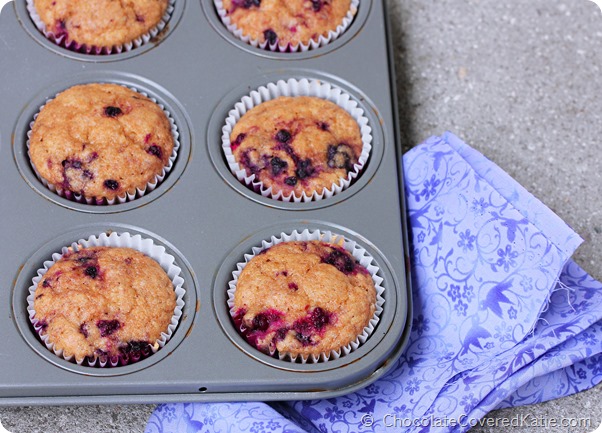 Vanilla Bean Blackberry Muffins
(adapted from healthy blueberry muffins)
1 tbsp apple cider vinegar or white vinegar (15g)
1 cup milk of choice (240g)
2 tsp vanilla bean paste (pure vanilla extract will also work)
3 tbsp vegetable or coconut oil (30g)
2 cups spelt, white, or Bob's gf flour flour (250g)
1/2 tsp plus 1/8 tsp salt
2 tsp baking powder
1/2 cup granulated sugar of choice or xylitol (100g)
only if using Bob's, add 1 tsp xanthan gum
pinch pure stevia, or 2 more tbsp sugar of choice
1 cup fresh blackberries, crushed (150g)
optional 1/2 cup shredded coconut
Preheat your oven to 350 F. Line a muffin tin with muffin liners. In a mixing bowl, whisk together first 4 ingredients. In a separate bowl, stir together all other ingredients except blackberries. Pour wet into dry, stir until just evenly mixed, then add the blackberries. Gently stir, but only until evenly mixed. It's very important to not over-stir. Pour batter evenly into the muffin tins and bake 19 minutes. Muffins should look domed when you take them out of the oven. Allow to sit 10 minutes before removing from the tins (and 20-30 minutes if you wish to remove the liners without sticking). Optional, ice muffins with Healthy Glaze Icing. Makes 14-15 muffins.
View Blackberry Muffins Nutrition Facts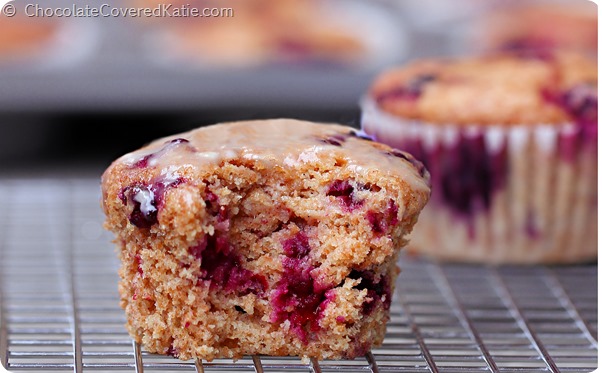 Question of the Day:
Do you ever shop at Home Goods or TJ Maxx or Marshalls?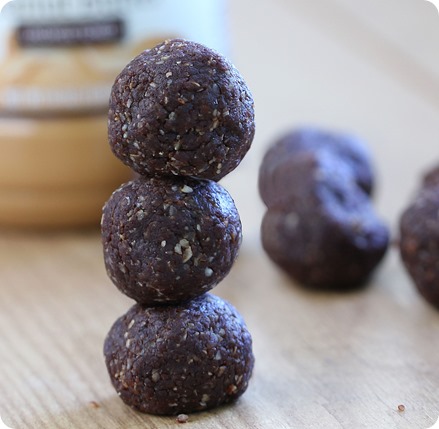 Link of the Day: No-Bake Chocolate Brownie Bites