Guaranteed, you'll never again look at pb&j the same way.
One of my friends summed up the following recipe perfectly:
"It's like eating a peanut butter and jelly sandwich… in fudge form!"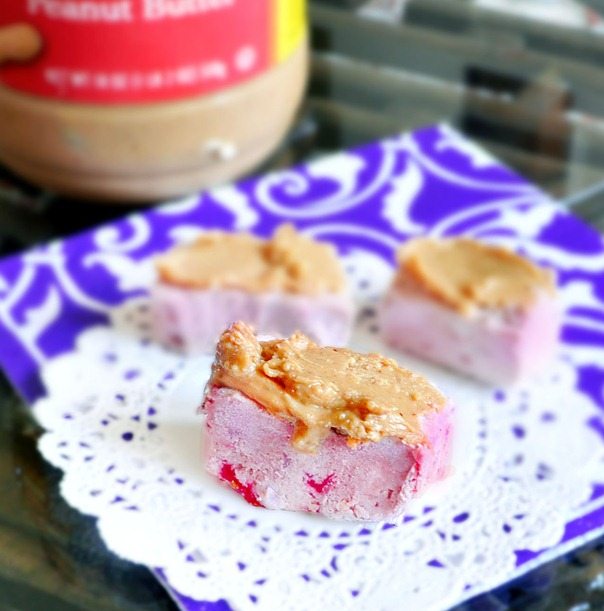 PB&J Fudge
2 tbsp peanut butter
2 tbsp coconut butter or Homemade Coconut Butter
very scant 2/3c berries (I used 80g strawberries. You can also use jam.)
1/8 tsp salt (also, I used salted pb)
1/4 tsp cinnamon (optional)
1 tbsp agave or pure maple syrup (I liked it plain, but my tasters preferred it sweetened)
Blend the berries first. (I used a Magic Bullet cup.) Then add the other ingredients and blend until smooth. Put in a container, and freeze until firm. It'll keep for at least a few weeks in the freezer. (Just be sure to thaw before eating.)
See the following post for: Calorie Information.
(This version probably has fewer calories because berries aren't as calorically-dense as bananas… but what's a calorie-count anyway, if not an estimate?)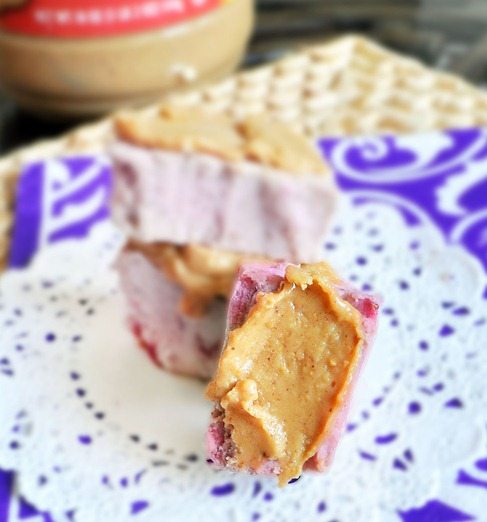 And a close up.
You know you wanted one.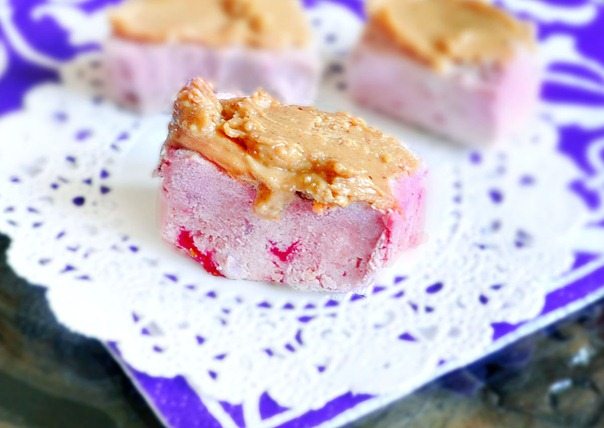 Don't forget about pb&j's chocolatey cousin: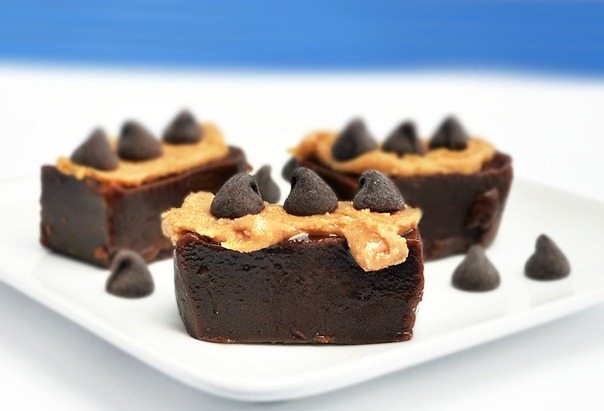 Another healthy recipe: Chocolate Peanut Butter Fudge.
As a kid, what kinds of lunches did you take to school?
I went through different sandwich phases that would last about a month or so. One month, it'd be a cream cheese and jelly sandwich every single day. Another month was turkey. In middle school, I started a love affair with pb-banana sandwiches. Oh, and when I was very little, my favorite packed lunch was a nutella sandwich. People thought it was weird. Who knew that, almost twenty years later, nutella would become so trendy? I was such a little trend-setter.