The "Under 100 Calories" series has been so popular with readers that I decided to publish a special holiday version.
Here are 27 holiday cookie recipes, all under 100 calories without sacrificing flavor or tasting like those unfortunate diet cookies they used to sell back in the 1990s. Not only are the following recipes lower in calories than their traditional counterparts, they are also much lower in sugar or sugar-free, many are gluten-free, and all are free of eggs.
Special diets or allergies should never force anyone to miss out on the holiday cookie season!
1. Pumpkin Chocolate Chip Cookies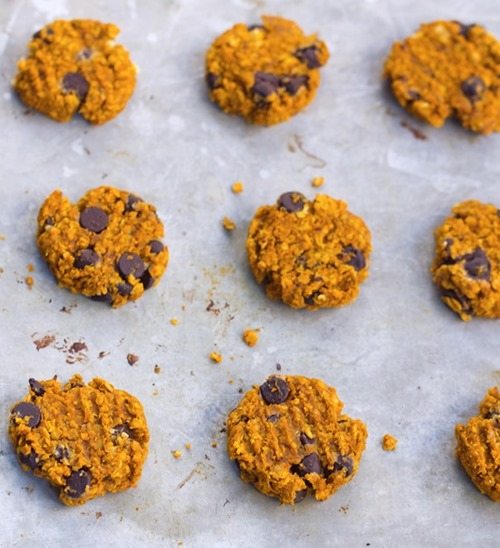 Pumpkin Chocolate Chip Cookies  –  35 calories each
2. Chocolate Chip Cream Cheese Cookies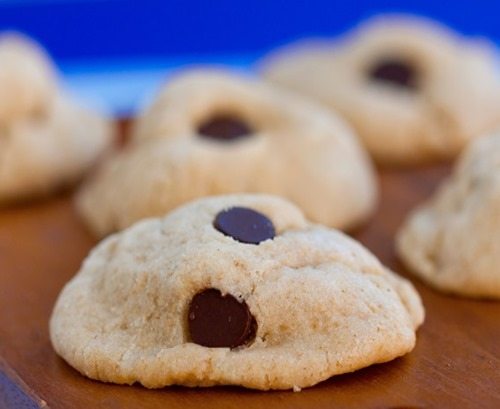 Chocolate Chip Cream Cheese Cookies  –  40 calories each
3. Healthy Girl Scout Cookie Tagalongs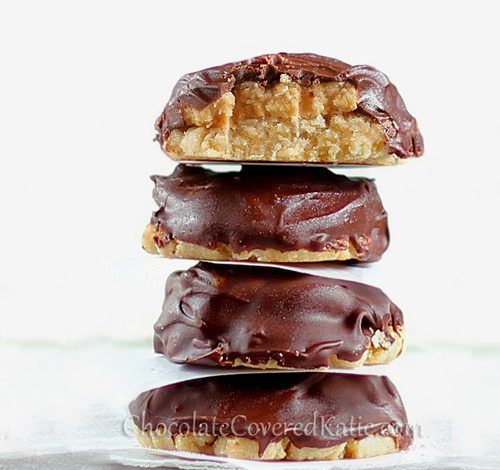 Healthy Tagalongs  –  45 calories each
4. Mocha "No Bakes"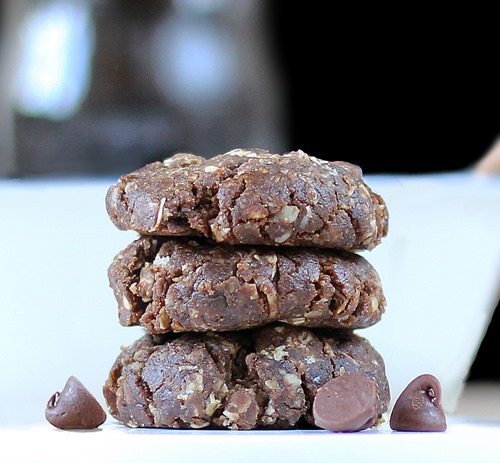 Mocha "No Bake" Cookies  –  50 calories each
5. Peanut Butter Protein Cookies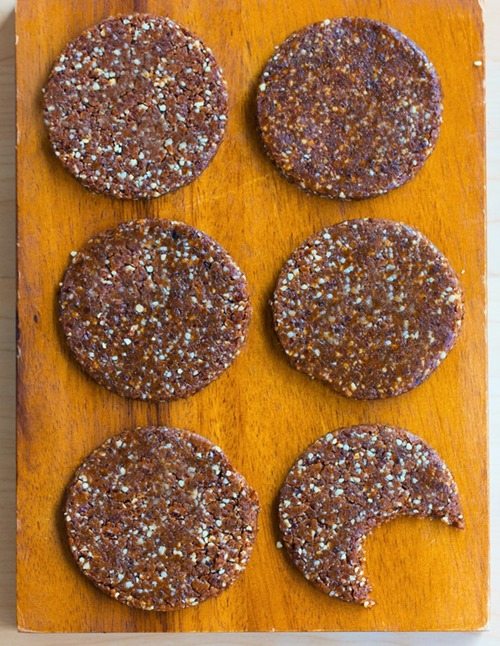 Peanut Butter Protein Cookies  –  45 calories each
6. Homemade Oreos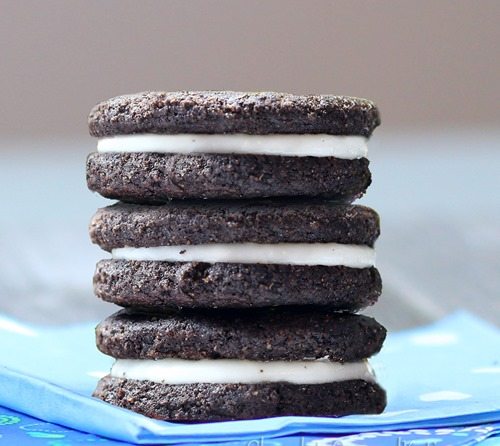 Healthy Oreos  –  65 calories each
7. Chocolate Pixie Cookies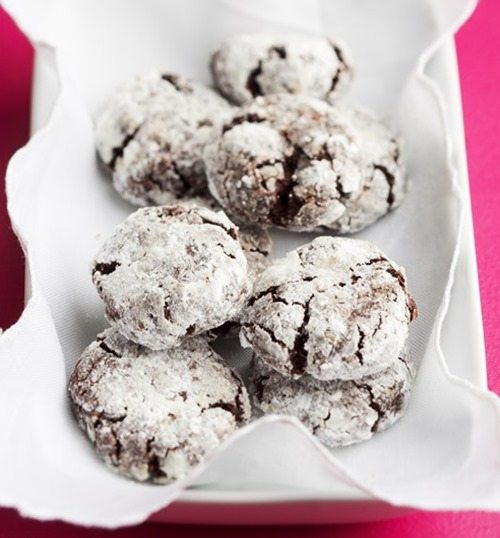 Chocolate Pixie Cookies  –  50 calories each (*exclusive cookbook recipe*)
8. Chocolate Lace Cookies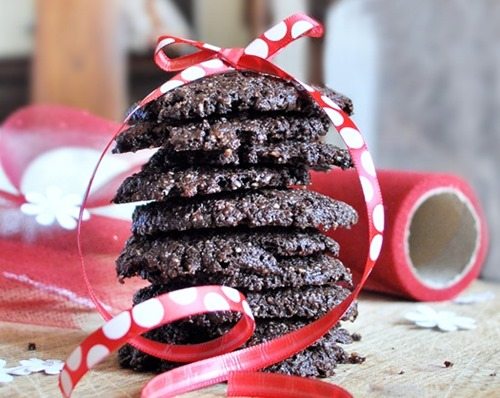 Chocolate Lace Cookies  –  80 calories each
9. Peanut Butter Filled Cookies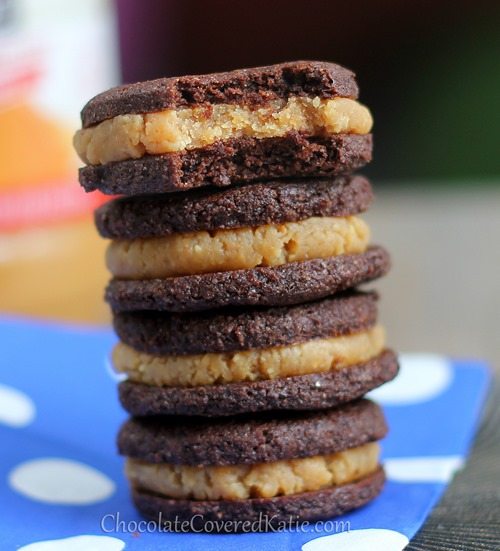 Chocolate Peanut Butter Cookies  –  70 calories each
10. Cinnamon Sugar Pillow Cookies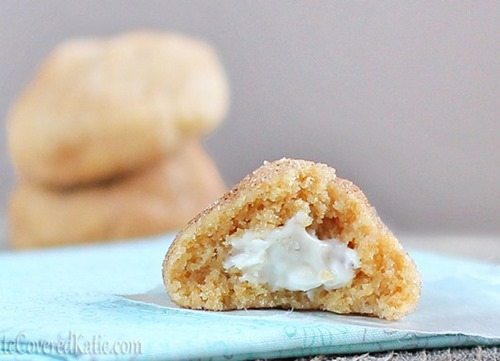 Cinnamon Sugar Pillow Cookies  –  65 calories each
11. Chocolate Chip Breakfast Cookies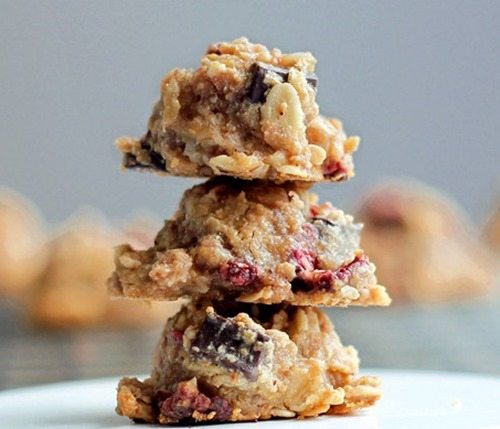 Chocolate Chip Breakfast Cookies  –  35 calories each
12. Nutella Stuffed Sugar Cookies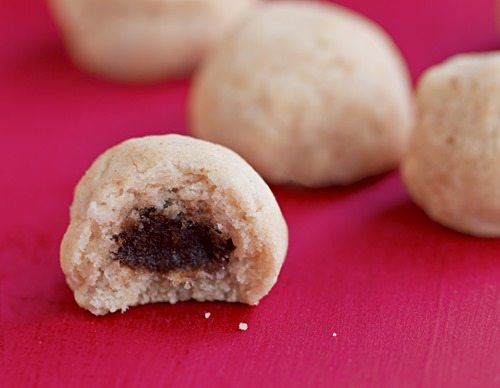 Nutella Stuffed Sugar Cookies  –   65 calories each
13. Skinny Snickerdoodles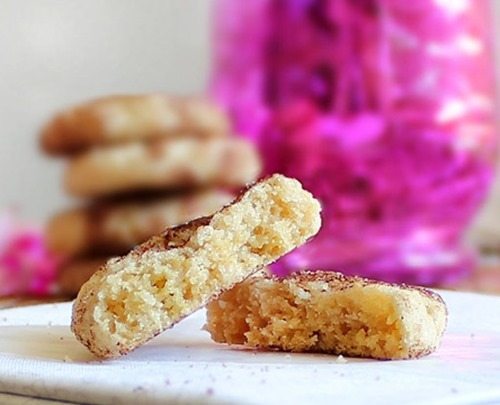 Skinny Snickerdoodles  –  65 calories each
14. Chocolate Chip Cowboy Cookies
Chocolate Chip Cowboy Cookies  –  75 calories each
15. PB Cookie Dough Cookies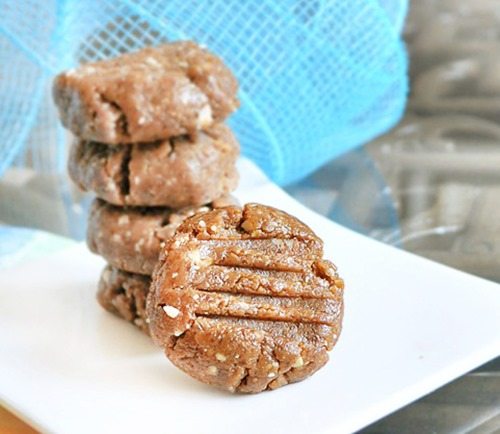 PB Cookie Dough Cookies  –  60 calories each
16. Chocolate Chip Quinoa Cookies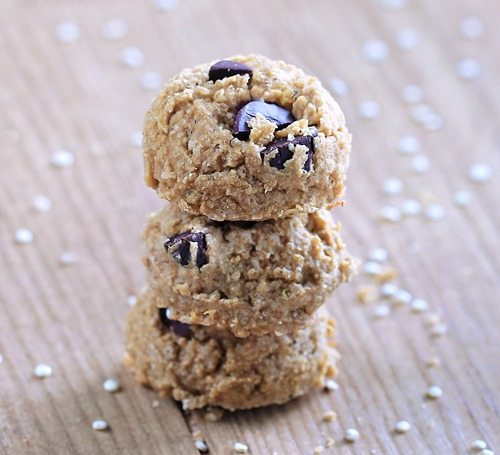 Chocolate Chip Quinoa Cookies  –  70 calories each
17. Mocha Coconut Macaroons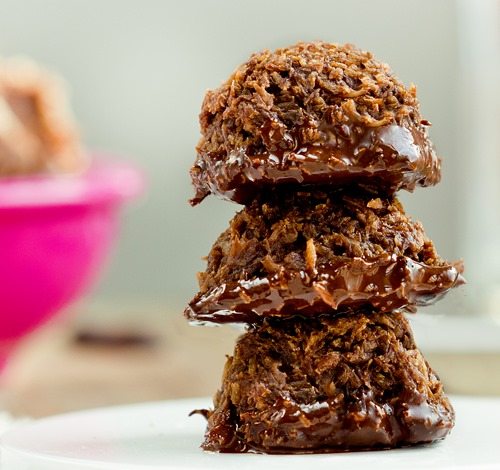 Coconut Mocha Macaroons  –  50 calories each
18. Oreo "No Bakes"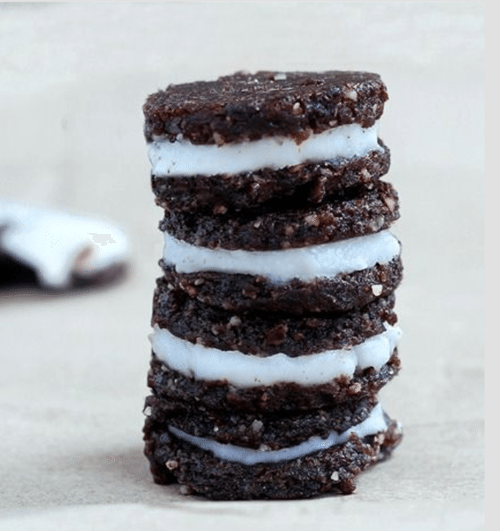 No Bake Oreo Cookies  –  55 calories each
19. Oatmeal Almond Butter Cookies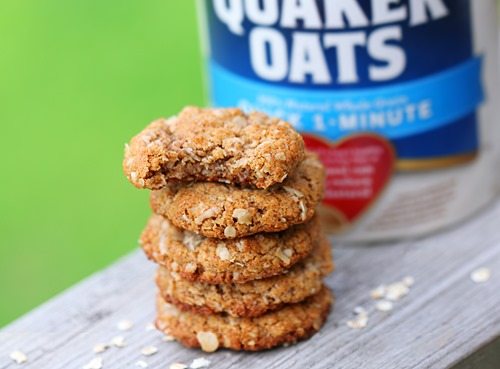 Almond Butter Cookies  –  70 calories each
20. Healthy Chocolate Chip Cookies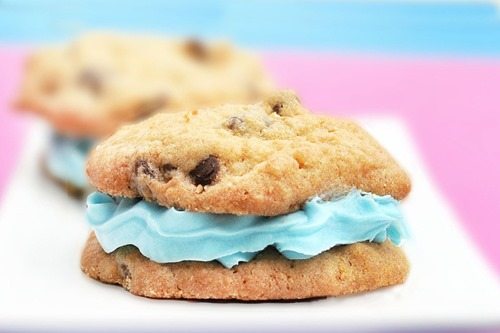 Healthy Chocolate Chip Cookies  –  70 calories each
21. Healthy Sugar Cookies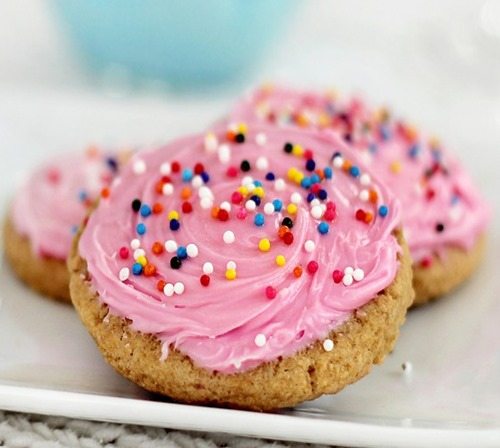 Healthy Sugar Cookies  –  65 calories each
22. Chocolate Sugar Cookies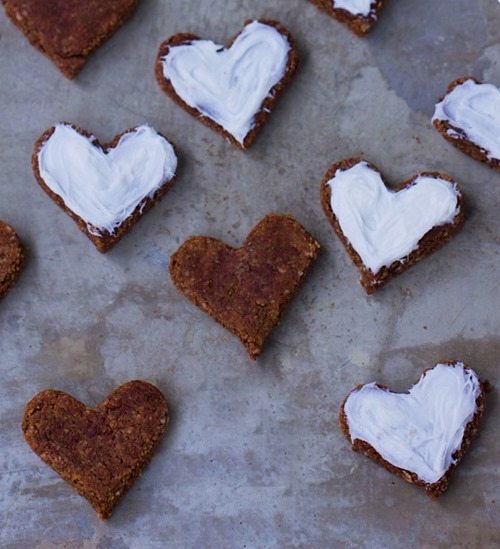 Chocolate Sugar Cookies  –  15 calories each
23. Mexican Chocolate Oatmeal Cookies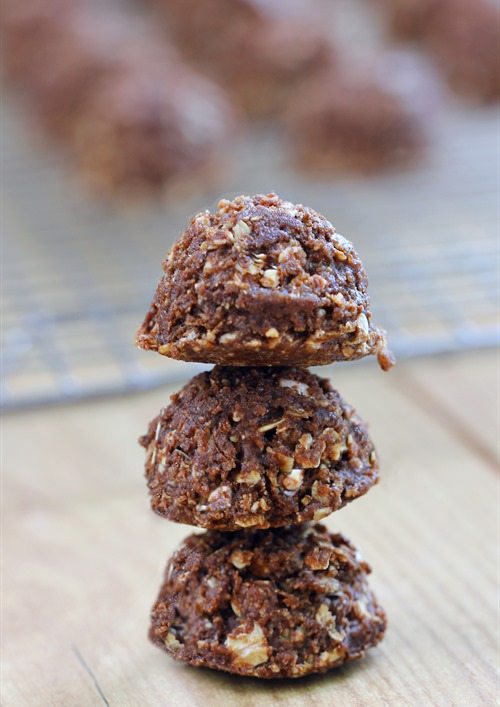 Mexican Chocolate Oatmeal Cookies  –  70 calories each
24. Snowball Cookies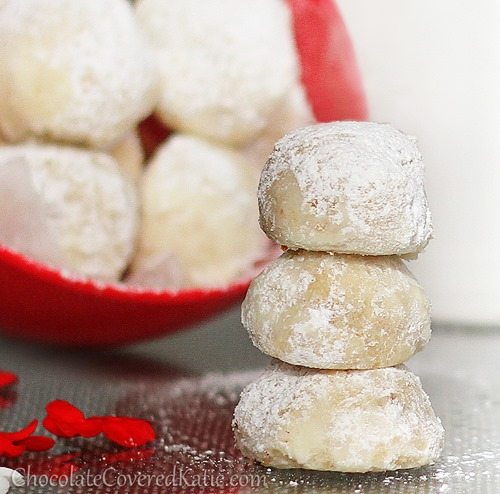 Snowball Cookies  –  60 calories each
25. Pumpkin Stuffed Chocolate Cookies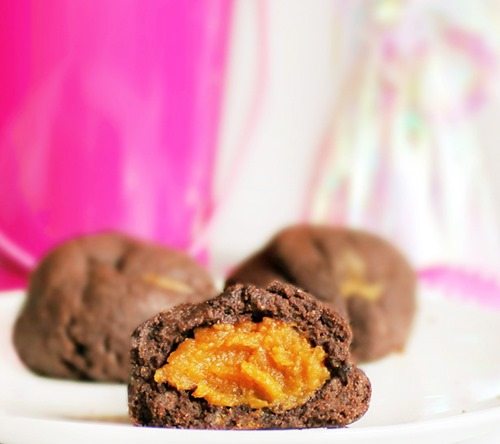 Pumpkin Stuffed Chocolate Cookies  –  75 calories each
26. Oatmeal Raisin Breakfast Cookies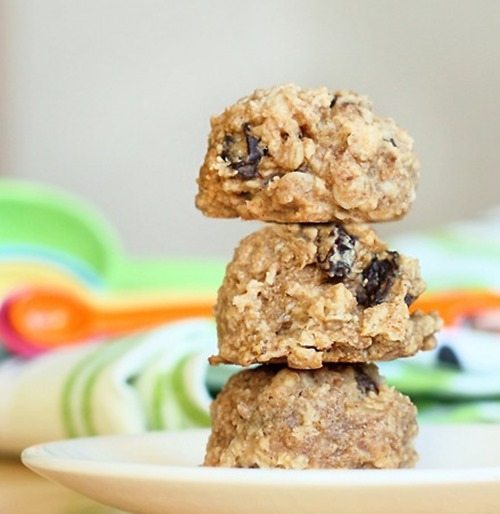 Oatmeal Raisin Breakfast Cookies  –  55 calories each
27. Flourless Chocolate Chip Cookies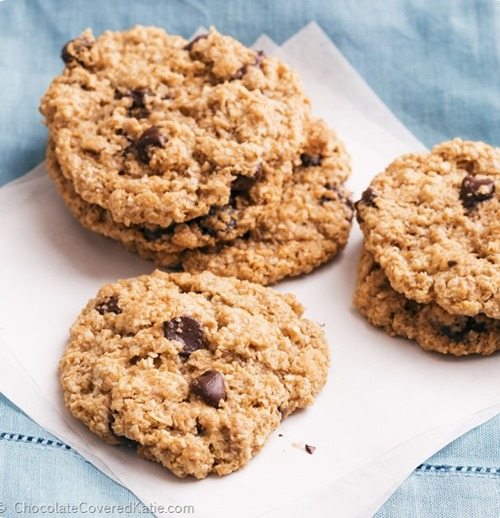 Flourless Chocolate Chip Cookies  –  75 calories each