That's it! I've had it!
If the temperature drops one more degree, I am moving to Hawaii!
Lately, it's been so cold, my mind spends a lot of time in Hawaii. Warm beaches, hula skirts, eating so much pineapple you get sick…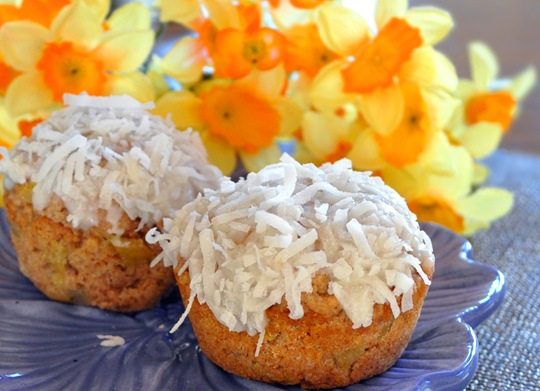 And Hawaiian Single Lady Cupcakes.
Topped with coconut butter, of course.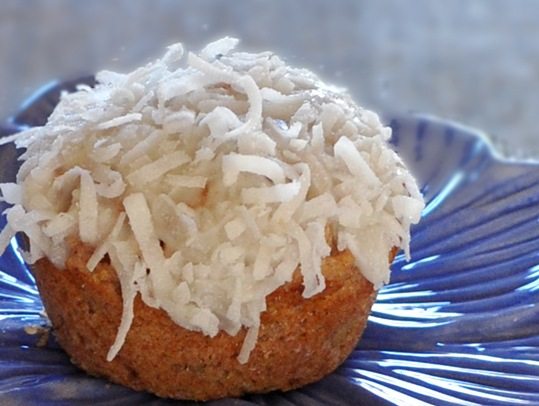 Yesterday, I made a special muffin for my favorite piña-colada-loving lady. (I didn't join her for this one. As much as I love coconut, I'm strangely not overly-enthusiastic about the coconut-pineapple combination. Go figure.)
Vegan Piña Colada Muffin
(makes a single muffin/cupcake)
3T flour (30g) (I used spelt flour)
heaping 1/16th tsp salt
1T virgin coconut oil
1T plus 1 tsp pineapple juice'
1/4 tsp vanilla extract
1/4 tsp baking powder
1 T chopped pineapple
Sweetener (I hate giving specific amounts, since tastebuds are so different. For normal tastebuds, 1 to 1 and 1/2 T of sugar should be about right. If you use liquid sweetener, cut back a tiny bit on the other liquid. You can also use stevia.)
Toppings of choice, such as Artisana coconut butter and shredded coconut
Directions: Preheat the oven to 330 degrees. Mix the ingredients and pour into an oiled (or sprayed) muffin pan. Smooth top of batter. Cook for 12-15ish minutes. (Or, you can use Heather's microwave version.)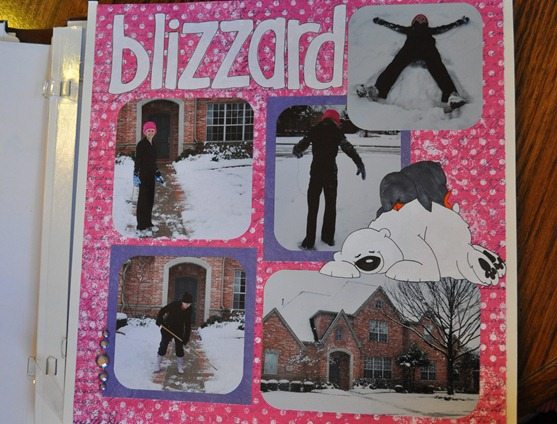 Question of the Day:
Is it cold where you are?
If not, can I move in with you? I promise you won't even notice I'm there… although you *might* notice all your chocolate mysteriously disappears!
P.S. Above is a scrapbook page I made of last year's post.