These pumpkin blondies are ready to become your new favorite dessert for pumpkin season.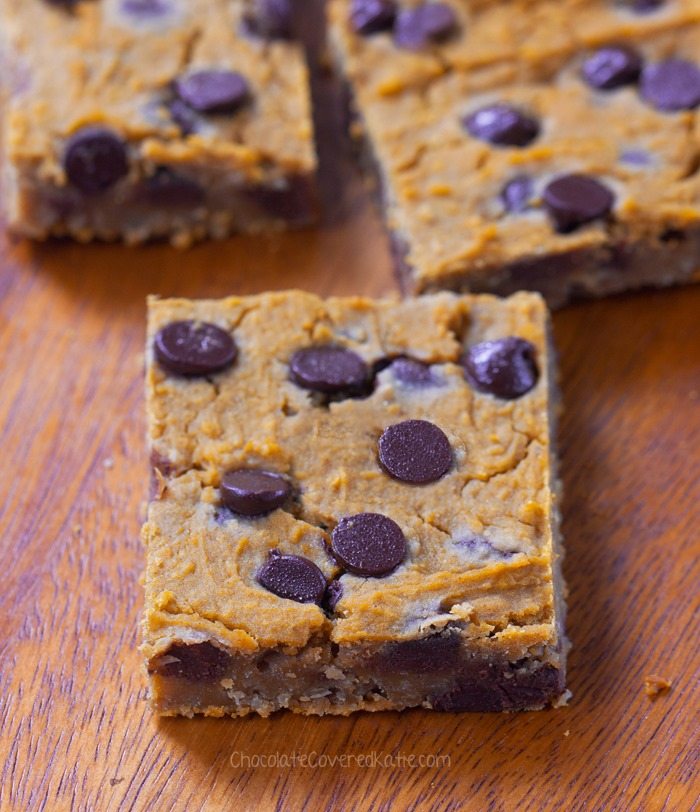 Soft & ultra gooey pumpkin blondies, to fuel your pumpkin obsession!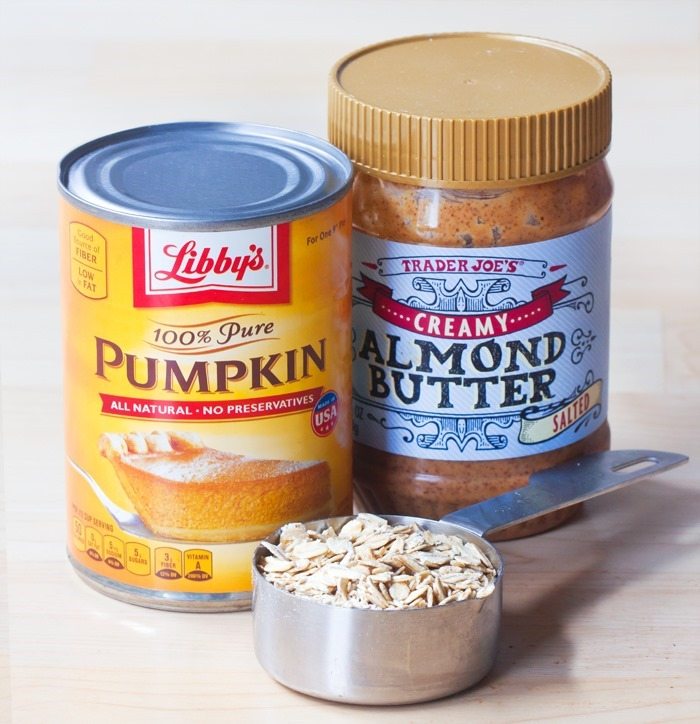 They're great for potlucks, barbecues, parties, or sleepovers – people always go crazy for the bars, and I get requests for the recipe every time I make them.
They also are a perfect dessert to accompany the Cauliflower Pizza Crust recipe from last Monday's post.
As of September 1st, the famous (or infamous?) Starbucks Pumpkin Spice Latte is back on menus across the country. But, honestly, I'd choose a blondie over a pumpkin spice latte any day of the week.
It's nothing against pumpkin spice lattes… I've just never really been the biggest fan of flavored drinks; I'd much rather eat dessert than drink it.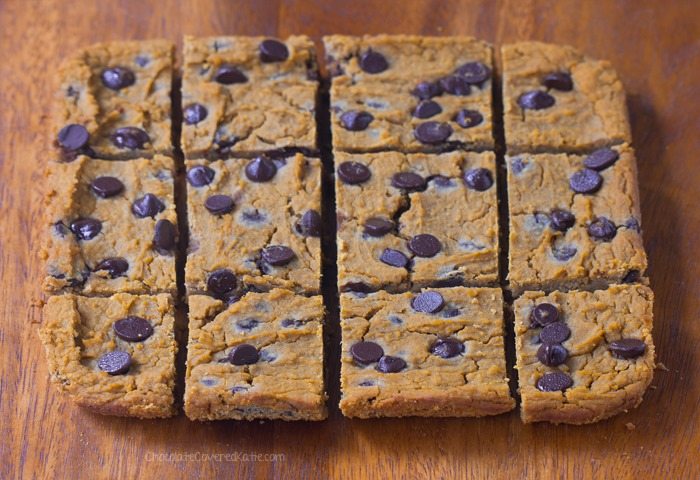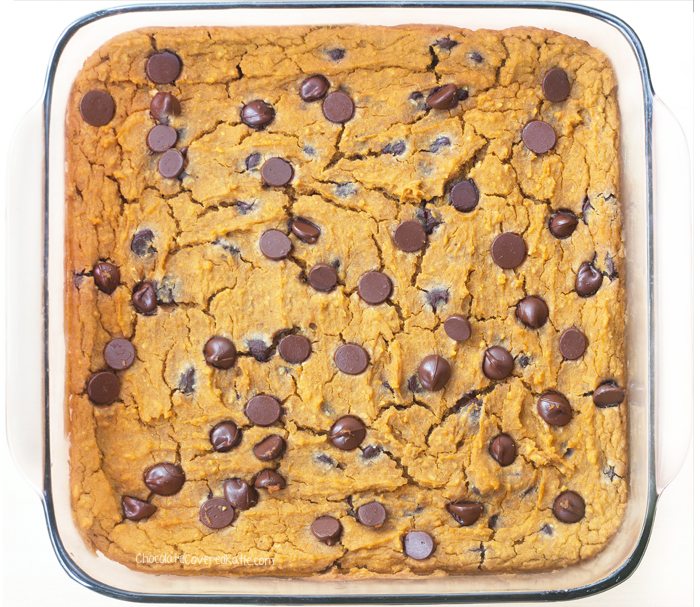 To me, the texture of a food is just as important as the taste, and these gooeylicious pumpkin blondies encompass the optimum balance of soft and chewy, almost as if you've combined a chocolate chip cookie recipe with a recipe for pumpkin fudge!
If you try them, I'd love to see your creations – Be sure to tag me on instagram @chocolatecoveredkatie, and I will feature some of your pictures!


Chocolate Chip Pumpkin Blondies
Adapted from: Deep Dish Cookie Pie
Gooey Chocolate Chip Pumpkin Blondies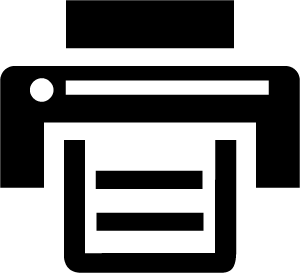 Print This Recipe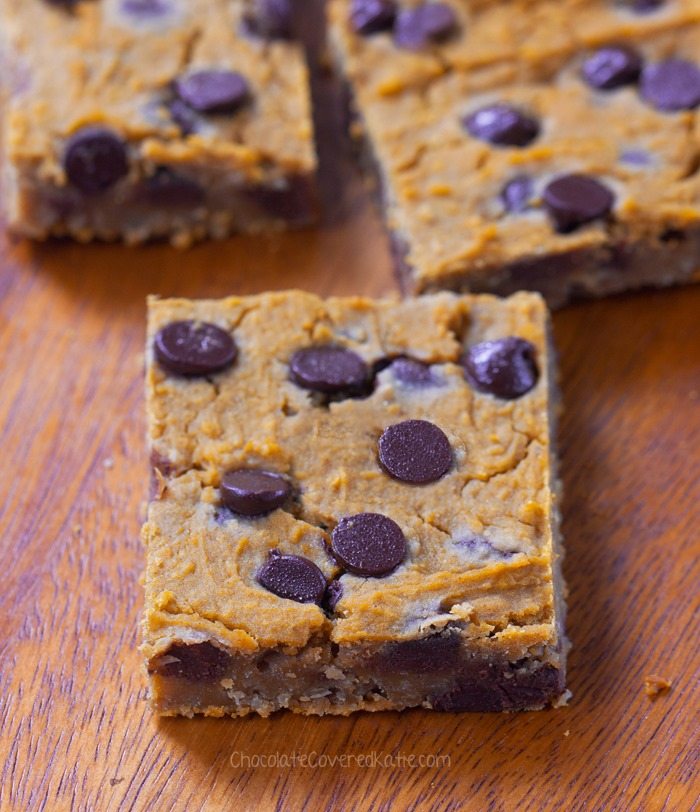 Ingredients
1 1/2 cups white beans or chickpeas (1 can, drained)
1/3 cup pumpkin puree or mashed sweet potato, canned or cooked
1/3 cup pure maple syrup, honey, or agave
1/3 cup rolled or quick oats (or quinoa flakes)
1/4 cup almond butter or allergy-friendly sub
3/4 tsp baking powder
1/2 tsp pumpkin pie spice or cinnamon
1/4 tsp salt
1/8 tsp baking soda
2 tsp pure vanilla extract
1/2 cup chocolate chips
Instructions
Line an 8-inch pan with parchment or grease well. Preheat oven to 350 F. Drain and rinse the beans very well. Process all ingredients except chocolate chips in a high-quality food processor until completely smooth. (Taste and texture will be much better in a food processor, but a blender can work if you must.) Stir in the chocolate chips. Spread the batter into the prepared pan, press a few chocolate chips into the top if desired, and bake on the center rack for 28 minutes. They will be warm and gooey when you take them out of the oven! For optimum freshness, I like to store these in the refrigerator.
More Healthy Pumpkin Recipes: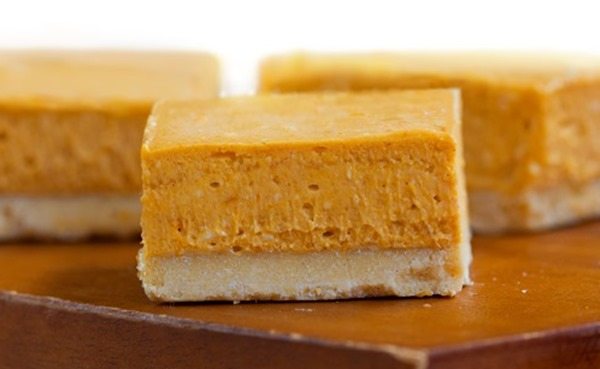 Pumpkin Cheesecake Bars  –  (reader favorite)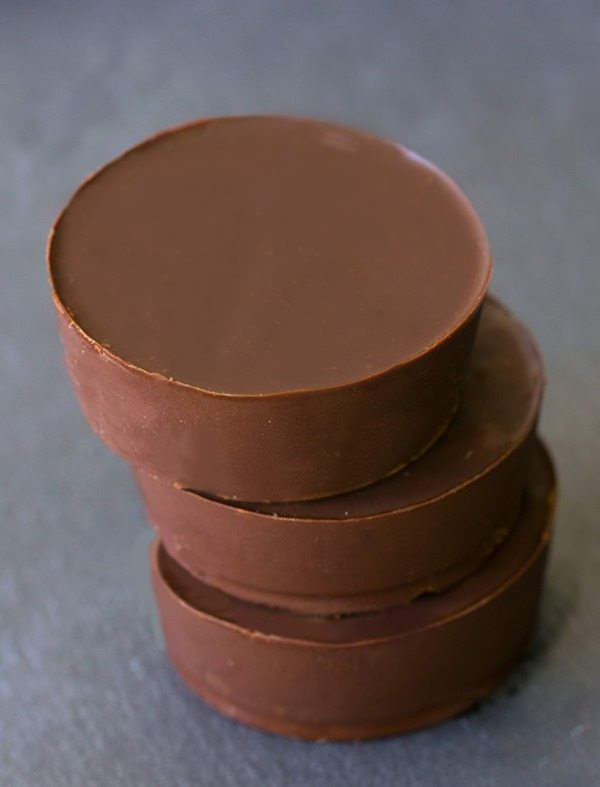 Chocolate Pumpkin Fudge –  (6 ingredients)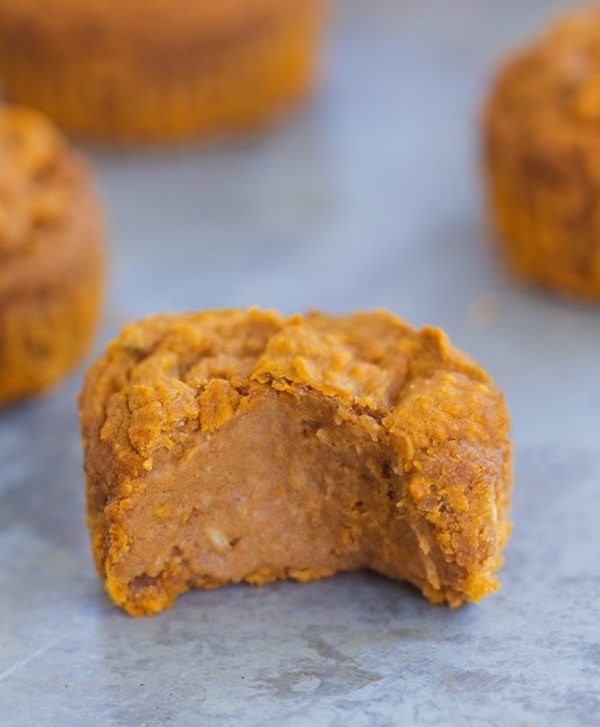 Flourless Pumpkin Blender Muffins