Pumpkin season is in full swing, and these simple vegan & flourless pumpkin muffins—just 115 calories each—might become a new favorite!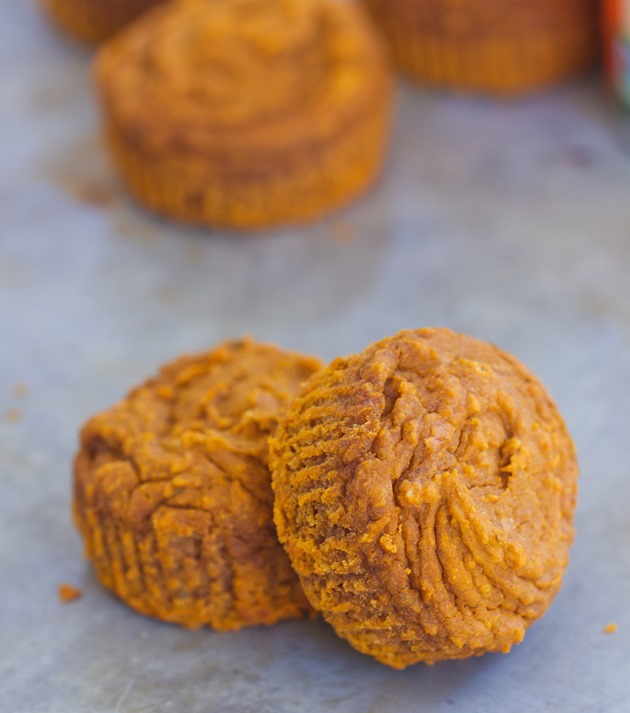 The blender takes care of all the hard work, and in less than 20 minutes your entire kitchen can smell like pumpkin pie!
They are perfect for throwing into a lunchbox to celebrate Fall!
If you can't get enough pumpkin, be sure to also check out my post of Healthy Pumpkin Recipes.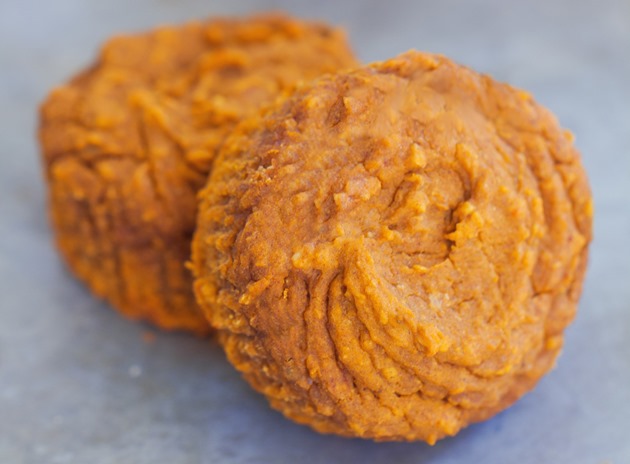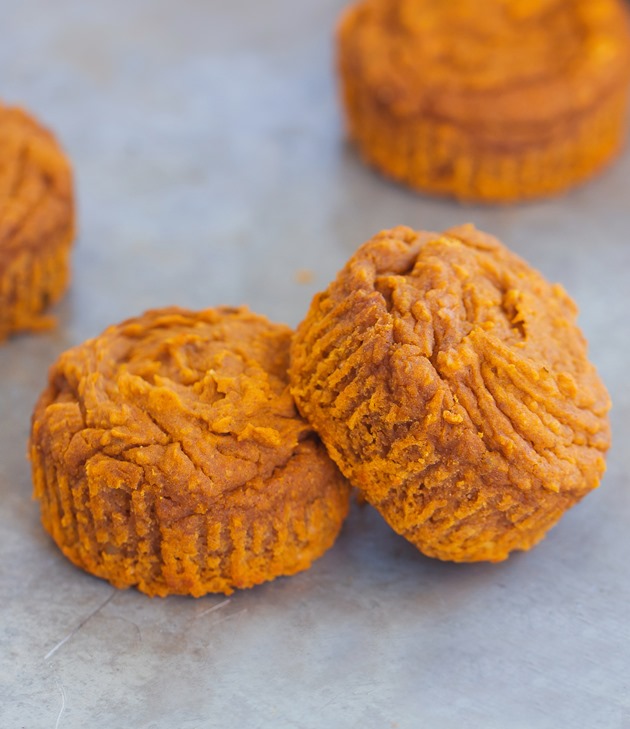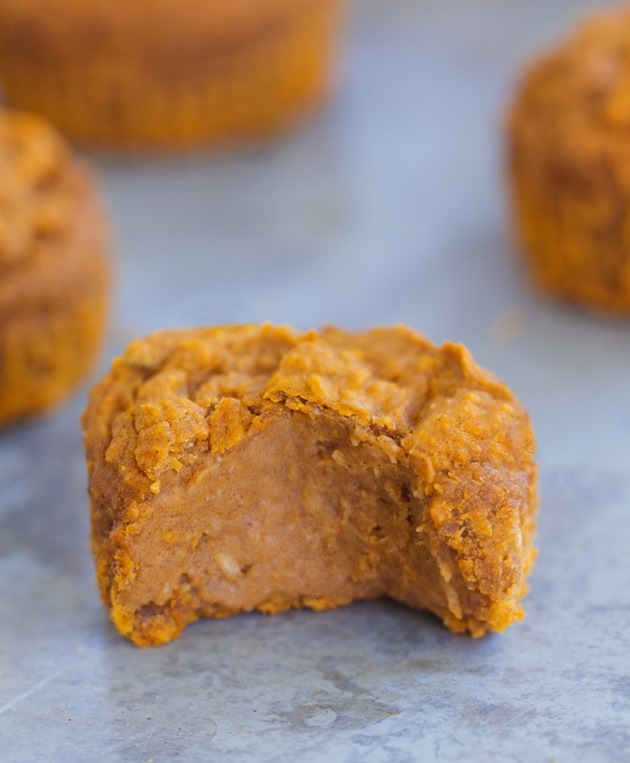 Okay… who else has already used the pumpkin emoji way too many times this year???
#sorrynotsorry.


Flourless Pumpkin Muffins
Adapted from the popular Flourless Banana Blender Muffins
Flourless Pumpkin Blender Muffins
Print This Recipe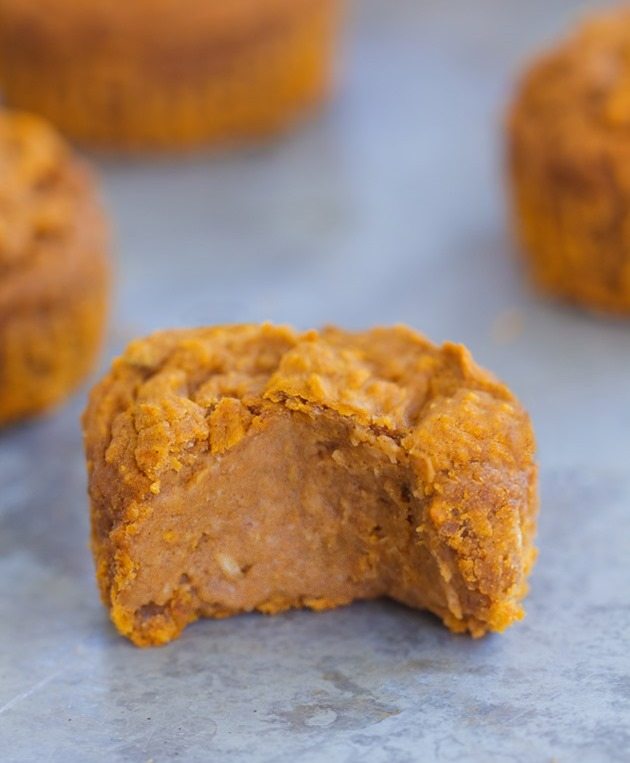 Ingredients
1/2 cup pumpkin puree
1 1/2 cups white beans (15-oz can)
1/4 cup pure maple syrup or honey
2 tsp pure vanilla extract
2 1/2 tbsp sugar OR pinch stevia (or use 2 1/2 tbsp additional maple syrup and decrease pumpkin by 2 1/2 tbsp)
1/2 cup quick oats
1/4 cup almond butter OR allergy-friendly alternative
1/4 tsp salt
1 3/4 tsp cinnamon
1/2 tsp pumpkin pie spice or additional cinnamon
3/4 tsp baking powder
1/8 tsp baking soda
Instructions
Preheat oven to 350, and grease a muffin tin or line with cupcake liners. Drain the beans, rinse very well, and pat dry. This is important, as it gets rid of any bean taste. Combine all ingredients in a high speed blender or food processor until completely smooth. (If you're using a blender without a tamper, stop occasionally to stir ingredients with a spoon so they blend evenly.) Spoon the batter into the liners, smooth the tops, and bake 20 minutes. They will look underdone – let sit 20 minutes and they will firm up. They also firm up even more overnight. However, these are supposed to be fudgy and almost pumpkin-pie-like, not fluffy and flour-y like your usual muffins. Some might not like the texture, but if you're a fan of my black bean brownies, you will probably like these as well!
Recipes Of The Day: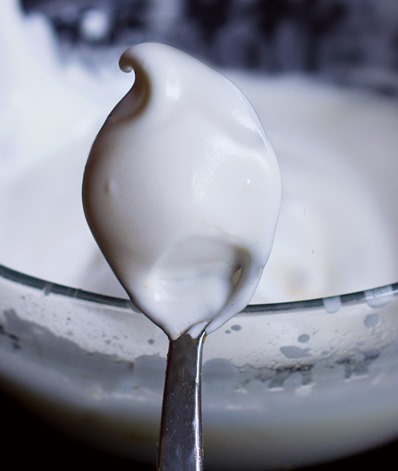 Vegan Marshmallow Fluff – 2 Ingredients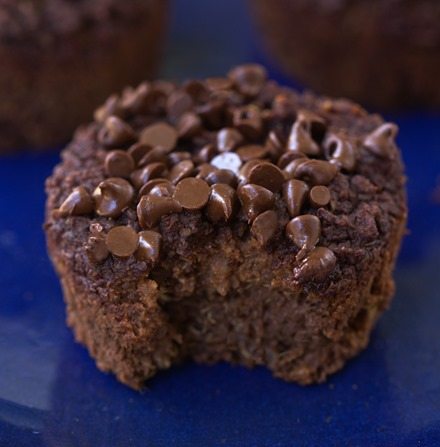 Chocolate Quinoa Breakfast Cups, from the Hello Breakfast Cookbook