These creamy homemade popsicles are stupid simple: Throw all ingredients into a blender, pour into popsicle molds, and freeze. It could not be any easier!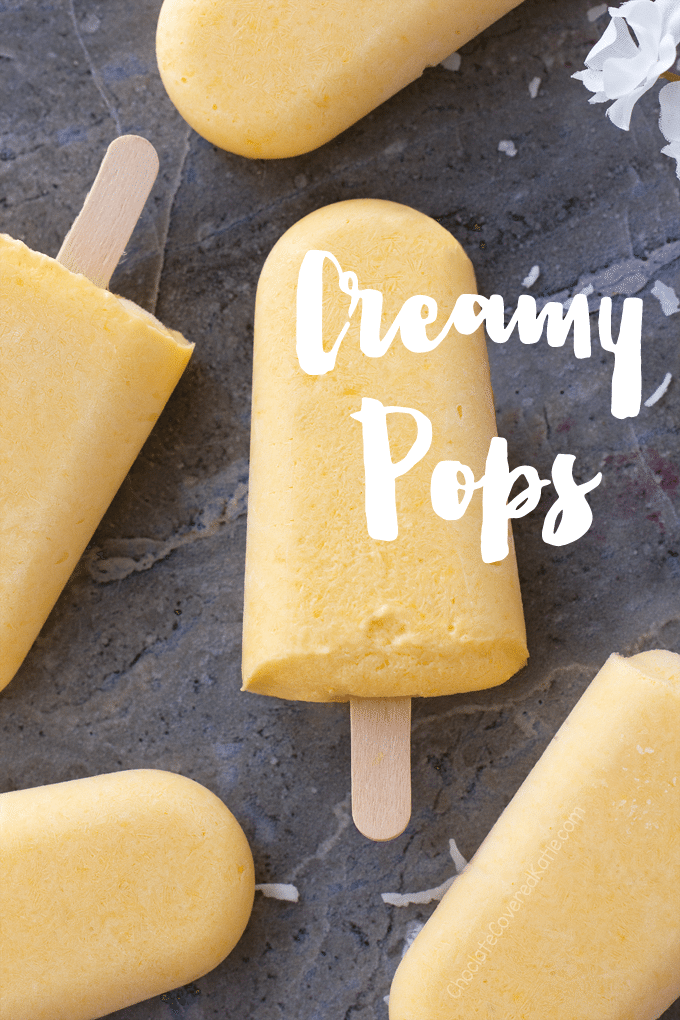 Just a few staple ingredients are needed for this super-quick recipe – As long as you make sure to always have some frozen fruit on hand, you can whip up a batch in 5 minutes flat!
And I know it's September, but with temperatures still in the 90s, it's just too hot to abandon the salads, the ice cream, and all of the other no-bake recipes. It's just too hot for the oven.
Maybe next week, I'll reintroduce pumpkin to the blog and start doing the Fall thing… Consider this my "goodbye to summer" post.
Although, if I'm being 100% honest, ice cream is a year-round staple for me. I will eat ice cream wearing mittens if I have to.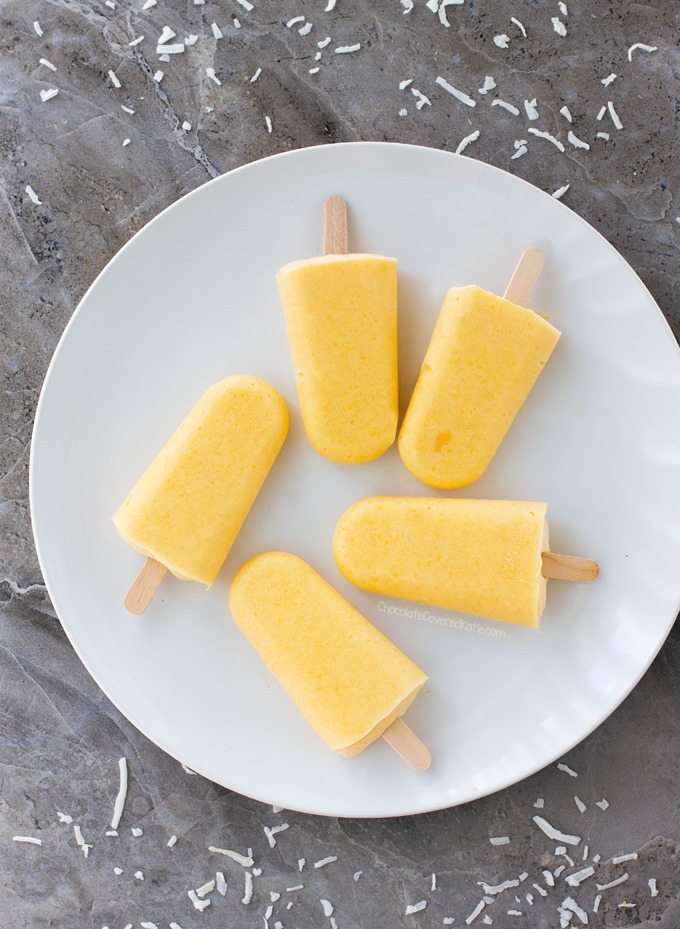 The base of this fruit pop recipe is pretty simple:
1 can coconut milk
+
1 bag frozen fruit
+
sweeten as desired

You can change it up depending on the fruit you have on hand.
Oftentimes, to save fresh fruit from going bad, I will throw it into the freezer, which eventually gives me a big container of mixed berries, bananas, and other types of sliced fruit to use in smoothies or for fruit popsicles.
So don't think you have to stick to one kind of fruit; anything goes here, and you can add cocoa powder, shredded coconut, almond butter, mini chocolate chips, chia seeds, or anything else you think sounds really great to customize your homemade popsicles.
My favorite type of recipe is one that lets you take liberties with the ingredient amounts, and this simple recipe does exactly that!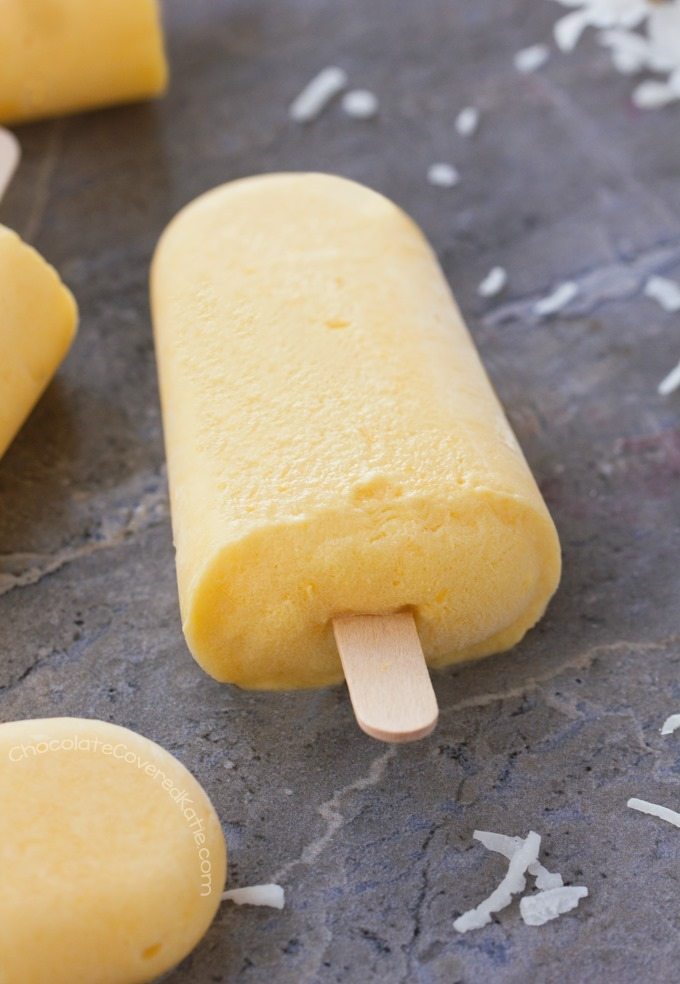 Homemade Popsicles
How To Make Homemade Popsicles With 3 Ingredients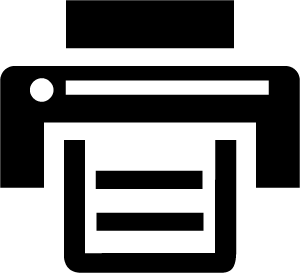 Print This Recipe
[mrp_rating_result show_count="false" show_rich_snippets="false"]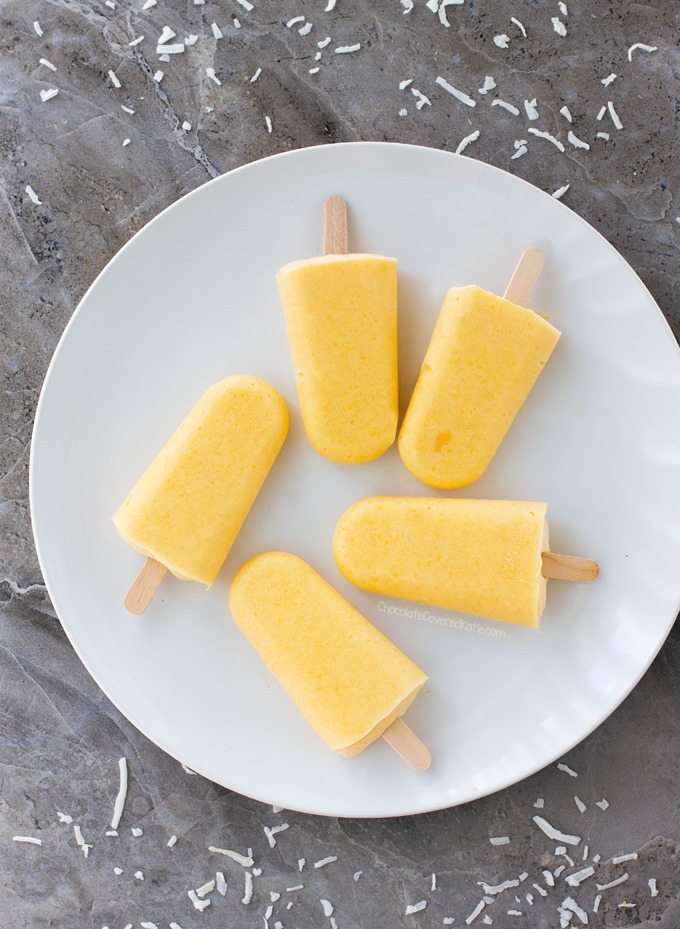 Ingredients
10 oz frozen fruit of choice
1 can full-fat coconut milk (or 13 oz milk of choice)
2 tbsp sweetener of choice, or pinch uncut stevia
optional, 1 overripe banana
Instructions
*Note: The popsicles will be much creamier if full-fat coconut milk is used, but any milk will work – You can also blend in 1/4 cup raw cashews (soaked in water for a few hours to soften them) or some raw almond butter for a creamy result if you can't have coconut but want creamier popsicles. Recipe: Blend all ingredients until completely smooth. Pour into popsicle molds and freeze. I add popsicle sticks (purchased at a craft store) about 1/2 hour after freezing so the sticks stay upright. To easily remove popsicles when ready to eat, run the popsicle mold under warm water for a few seconds, then gently twist off.
More Homemade Popsicles Recipes: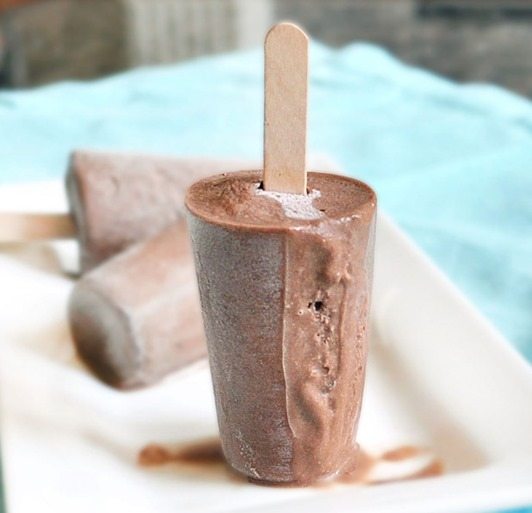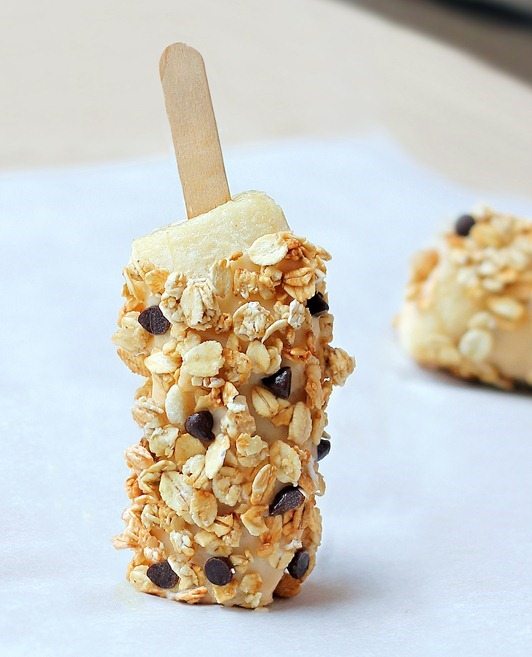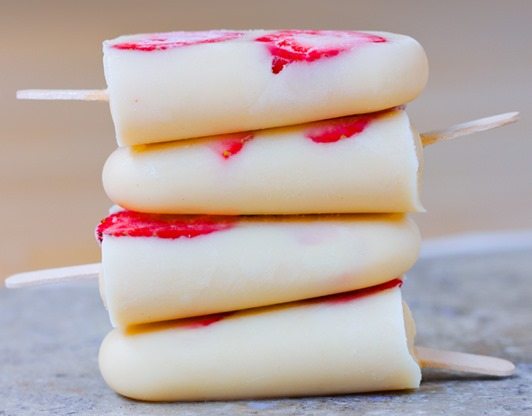 Frozen Yogurt Popsicles – 3 Ingredients
Chocolate Peanut Butter Cup Pops – like eating a frozen Reeses!