Can you say that three times fast?
Because I was out so late on New Year's Eve, I opted to take a rest day from running the next morning and sleep in. Of course, "sleeping in" for me means sleeping til 7:30, because my body naturally wakes up with the sun. So I had a nice, leisurely breakfast: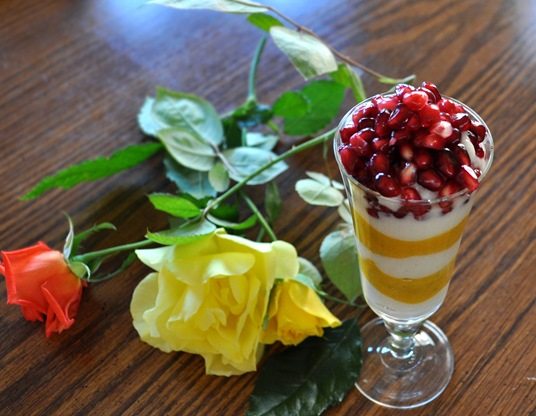 Until this morning, I don't know that I'd ever had a parfait before. Can you believe it?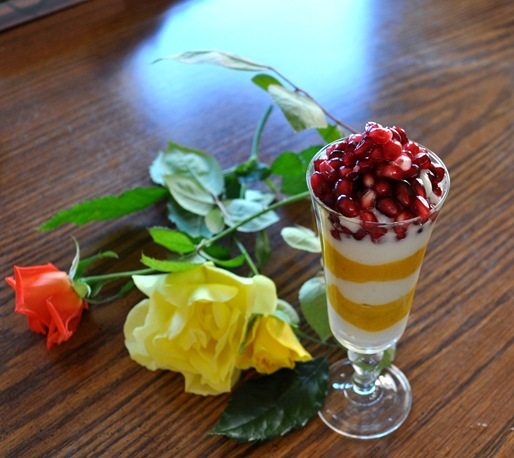 I've posted the recipe for the mousse before. But, so you don't have to click more links, here's the recipe again:
Vegan Pumpkin Pie Mousse
(serves two)
1 cup canned pumpkin (such as Libby's)
1 tsp cinnamon
up to 2/3 cup milk of choice
4 ice cubes (optional)
Sweetener of choice, to taste
Whip it all up in the blender for a loooong time.
Layer in a parfait glass, with pom seeds and Soy-Free Vegan Cream.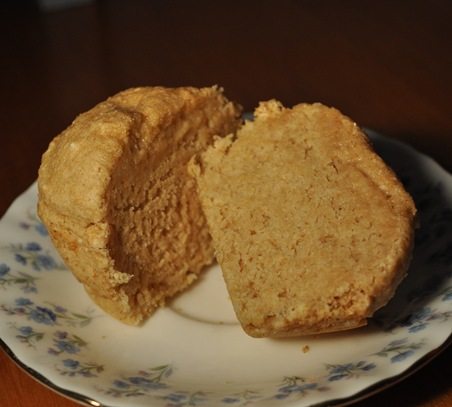 Along with the parfait, I also had a crumbly Single-Lady Muffin.
New Year's Blog Changes:
I changed the blog header again. What do you think of my blog's new look?
Basically, I was never 100% happy with the "strange diet" caption, as it sounded like I thought veganism was weird. Other captions I tossed around included: "Healthy is the new Naughty" and "Eat nice, feel Naughty." I'm also in the process of updating pages, but who knows when they'll be finished. (College starts again soon… where did Winter Break go???!)