When do you take down your holiday decorations?
We usually start on New Year's Day. Heck, there's nothing else to do on that day—no need to buy presents, no Christmas cookies to bake, and (unless you live in Hawaii), no one wants to venture out of the house! So it's the perfect time to clean. Unfortunately for my family, I wasn't the biggest help this year, because I was preoccupied… with cake!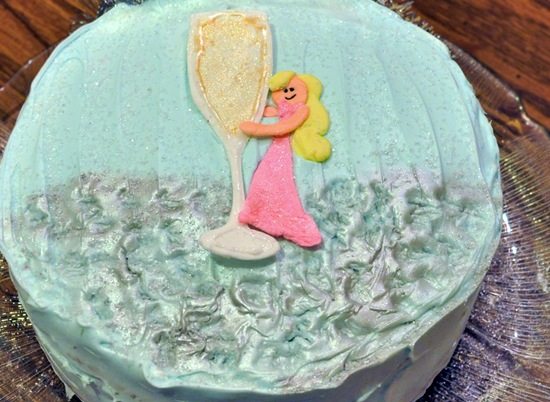 A friend, who saw my Spooky Vegan Carrot Cake, hired me to make her a New-Year-themed cake. Cake-decorating beats cleaning any day. 🙂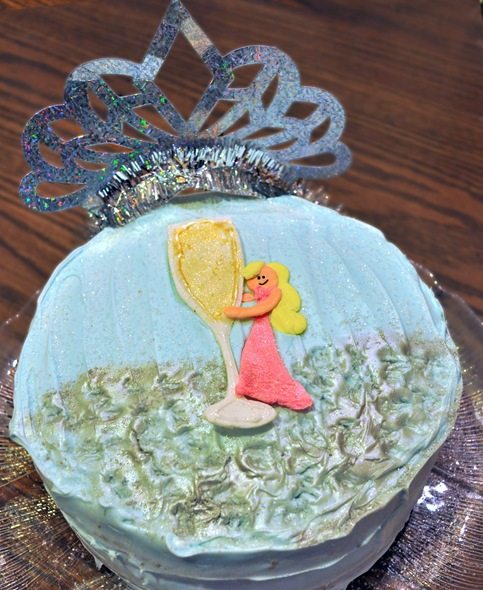 As always, it's 100% edible (aside from the crown).
For the actual cake, I veganized a recipe from one of my mom's cookbooks. (And then I subbed applesauce for some of the oil to make it even healthier.) The results looked gorgeous—perfectly shaped and soft. And my friend raved about the taste, saying none of her guests could tell it was healthy.
.
Healthier Vegan Vanilla Cake
(makes two 9" cakes)
3 ¾ cups flour (I used whole-wheat pastry)
2 t baking soda and 2 t baking powder
1 tablespoon vanilla extract
1 3/4 to 2 cups dry sweetener
½ cup oil
¼ cup applesauce
½ cup tofu
½ t salt
Optional: 1 t coconut or almond extract
Preheat the oven to 355. Mix together all of the wet ingredients.
Blend the tofu with 1 ½ cups water, then add that to the wet.
Combine all of the dry ingredients, then add that to the wet.
Pour into two cake pans and bake for 40ish minutes.
It's so amazingly simple!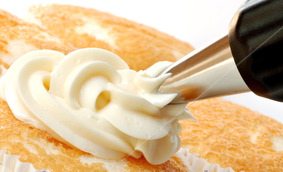 I frosted with my go-to Healthy "Cream Cheese" Icing.
(The cake was much prettier in real life than in my photos, thanks to an absence of natural light at the time I took them. Oh well; what's most important is the taste!)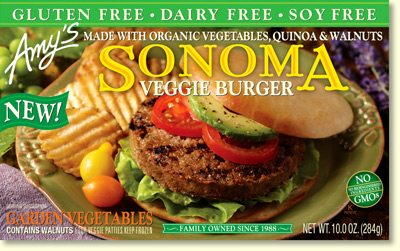 New product News:
From Amy's Organics and others: New Product Alerts :).
Question of the Day:
Do you have a favorite veggie burger?
I'd love to know your favorites, as there are so many brands out there now. I like Amy's Bistro Burgers, but I'm working on creating a homemade veggie burger, as the bistros are expensive (and lacking in the protein dept, which I know is important to a lot of you). So far, all of the recipes I've been looking at are just way too involved/time-consuming. Also, am I the only one in the world who doesn't like Sunshine Burgers?!