Please be advised: this blog has a new title:
"Chocolate Milkshake Covered Katie"
And now, back to your regularly-scheduled recipes…
Yesterday, in the comments of the recipe for the Healthy Shamrock Shake, I brainstormed one way to make a cookie dough variation. One of my non-blogger friends saw the comment and asked if I'd make the shake for her for real. And that made me want one too…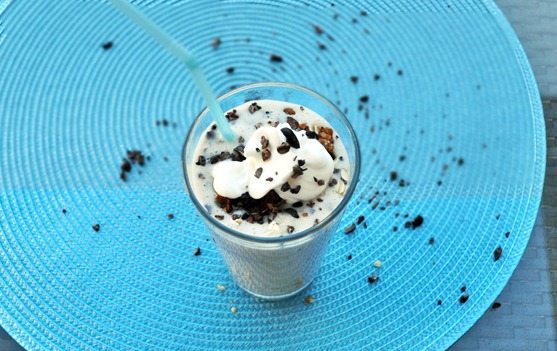 Raw Cookie Dough Milkshake
Inspired by: Healthy Shamrock Shake.
1 frozen large banana, as ripe as possible
sprinkle of cacao nibs or chocolate chips
handful raw oats (blend some in the shake, and save some for the top)
2/3 cup milk of choice (For a rich ice cream shake, try canned coconut milk)
tiny pinch sea salt
1/4 tsp pure vanilla extract
cookie dough of choice, or the following linked recipe: Raw Cookie Dough Bites
Reserving some of the chocolate chips and raw oats for garnish, blend together all other ingredients.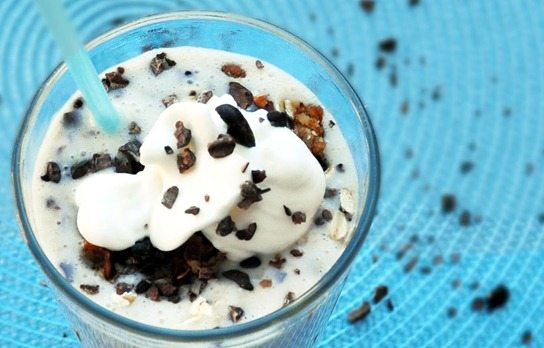 Want a Fudge Brownie milkhake instead?
Add cocoa powder and replace the cookie dough balls with the following: Raw Brownie Bites.