Here is the healthy cupcake recipe that won't let you down.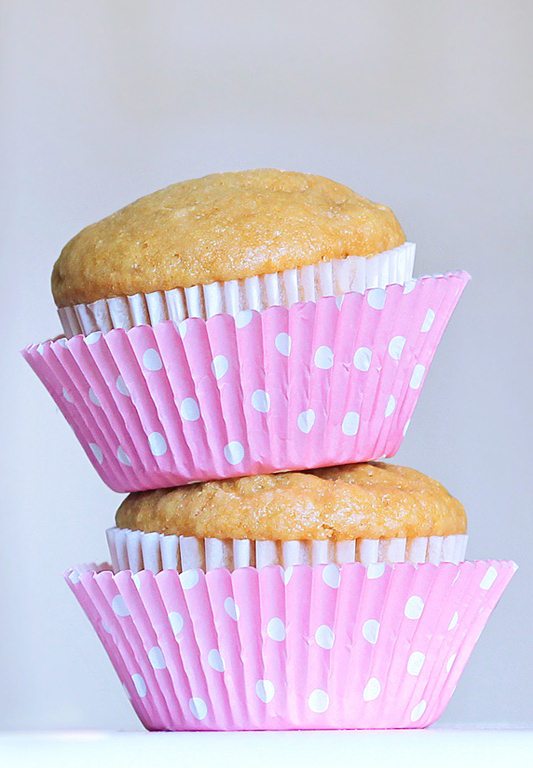 Cupcakes so soft and fluffy…
No one will ever guess that they're low-fat!
I went through five or six attempts before finally achieving the results I wanted: a "no-fail" healthy vanilla cupcake recipe that both health-food eaters and junk-food eaters will love.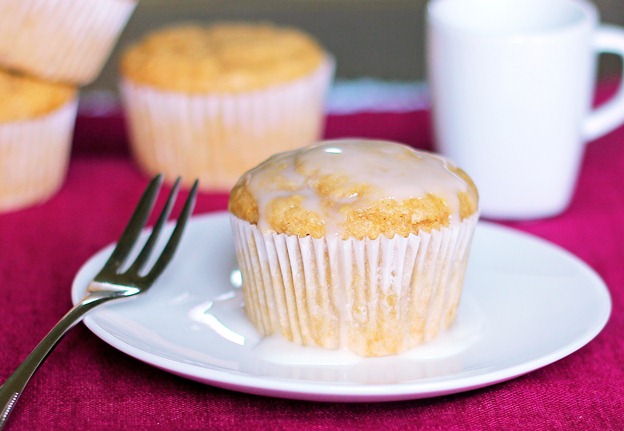 Above, a skinny vanilla cupcake with Healthy Glaze Icing.
You can have fun with this recipe: keep it simple, or add just a few ingredients to make blueberry cupcakes, red velvet cupcakes, or even chocolate-chip cupcakes. Everyone should keep a good basic cupcake recipe in his or her arsenal.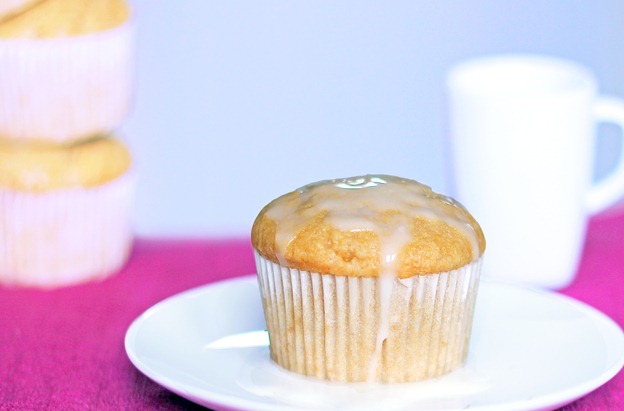 Can be sugar-free, too!
Skinny Vanilla Cupcakes
(makes 9-10 cupcakes)
Or click if you'd prefer: Healthy Chocolate Cupcakes.
1 cup spelt flour, or white flour, or Arrowhead Mills gf mix (140g)
1 tsp baking powder
1/2 tsp salt
1/2 tsp baking soda
2 tsp ener g powder, or 1 tbs ground flaxmeal
4 tbsp xylitol or sugar (54g)
2 Nunatural stevia packets (or 2 extra tbsp sugar)
1 tbsp pure vanilla extract
1 cup plain or vanilla yogurt of choice (Silk or SoDelicious both work) (230g)
1/4 cup milk of choice (60g)
3 tbsp coconut or veg oil (can omit, but the cupcakes will be a bit gummy) (36g)
add 1/2 tsp xanthan gum if using the gf mix
Preheat oven to 350 F, and grease muffin tins. Combine all wet ingredients with the energ or flax, and stir vigorously. In a separate bowl, combine all remaining dry ingredients, and mix very well.  Pour wet into dry, and mix until just combined (don't overmix). Cook 18-20 minutes, then let sit at least 10 before removing from muffin tins.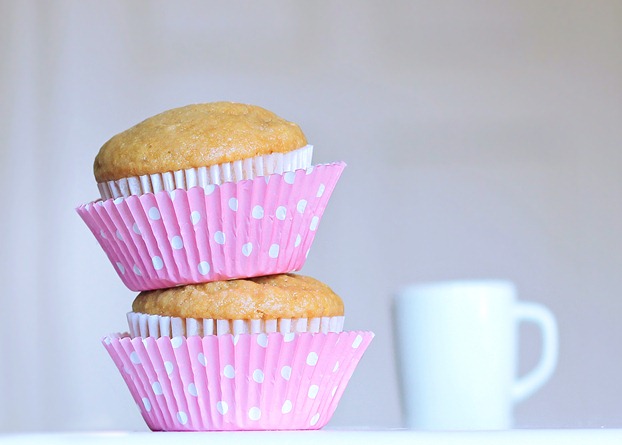 Link of the Day: